Pre-Series Notes: Blue Jays look to keep rolling against depleted Royals squad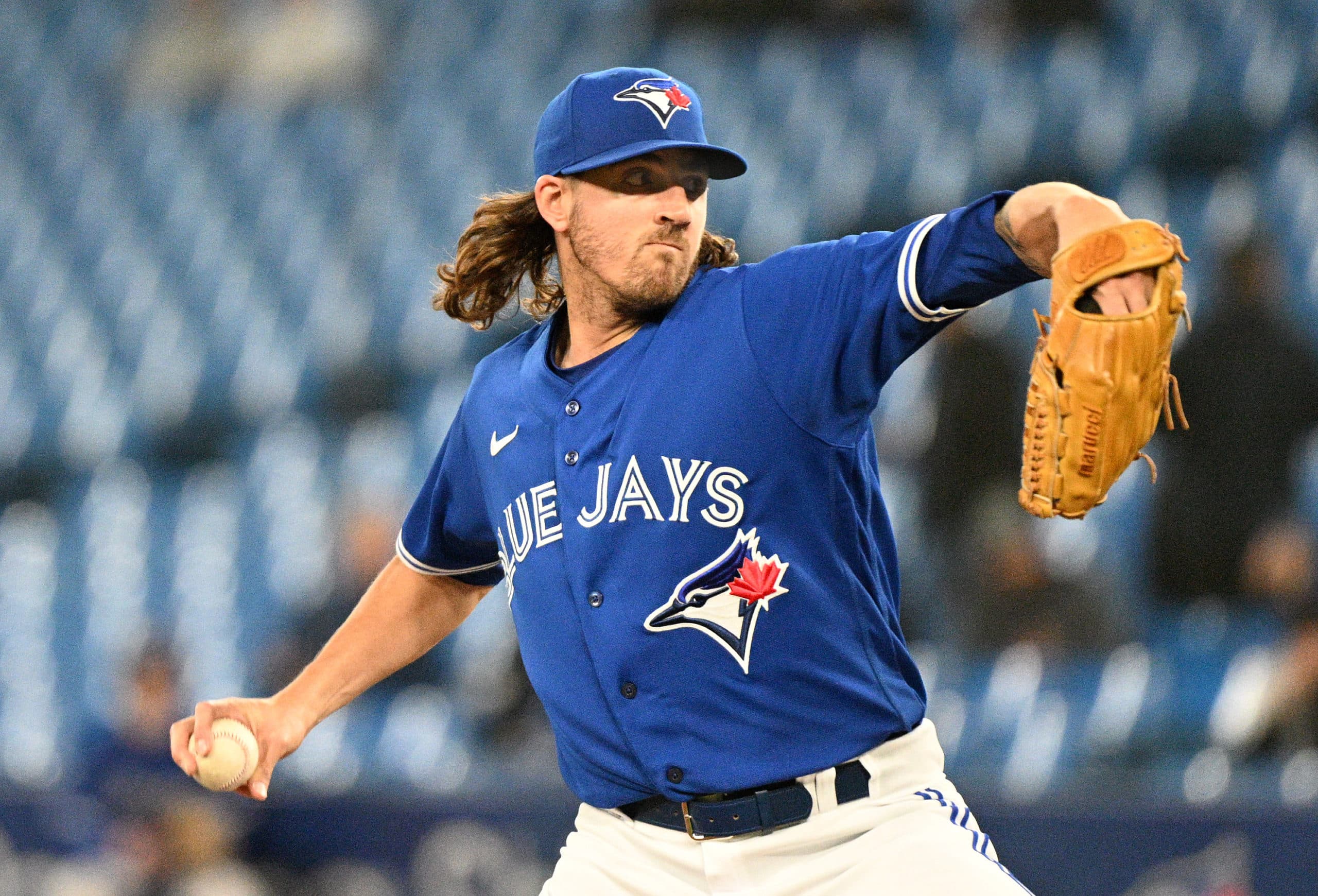 Photo credit:Dan Hamilton-USA TODAY Sports
The Blue Jays wrapped up a two-game sweep with an 8-2 win against the Phillies yesterday and look to be getting back on track after losing nine of ten and falling out of playoff position. Not only did this streak cost the Jays multiple spots in the wild card race, it also cost manager Charlie Montoyo his job. Bench coach John Schneider was named the interim manager prior to yesterday's game.
At times this season, the playoffs seemed like a guarantee for a Blue Jays team with World Series aspirations but that is no longer the case. At 47-42 they are now tied with the Boston Red Sox and Seattle Mariners for the second and third wild card spot.
The Baltimore Orioles sit just two games back of the Jays after winning their tenth in a row last night. Always a strong division, the American League East now has all five teams sitting above .500. This is the first time since 2012 every team in a division has had a winning record this late into the season. If the Jays want to make the playoffs, they need make these games against weaker teams count.
Playing the Kansas City Royals in July doesn't scream must-win, but these games could be the difference between making and missing the post-season. The Blue Jays took two of three from the Royals in Kansas City back in June with two of the wins coming by shutout.
Worth Mentioning…
This series couldn't come at a better time for Toronto. The Royals will be missing ten players due to their vaccination status including Andrew Benintendi and Whit Merrifield. This will be the weakest roster the Jays have faced all season, but they can't take that for granted.
Newly appointed manager John Schneider is already making changes. For the first time in what feels like forever, Vladimir Guerrero Jr. will not be batting third. In an attempt to get him more at bats, Schneider has moved him up to second. Alejandro Kirk will DH and hit third while Bo Bichette is in the clean-up spot.
It was announced earlier today that George Springer will skip the All-Star game to rest a sore elbow. Known for his injury history, Springer has battled bumps and bruises all season but has managed to avoid serious injury. While somewhat disappointing, this decision should please Jays fans as the playoff race is too close to risk losing Springer for any length of time. Texas Rangers shortstop Corey Seager has been added to the roster as his replacement.
The head-to-head…
Kevin Gausman vs. Angel Zerpa
Gausman is making his first start since injuring his ankle on a comebacker July 2nd against the Tampa Bay Rays. He was removed after just two innings in that start but didn't surrender a run. In his two starts prior, he went seven and six innings against Red Sox and White Sox giving up just two total runs while striking out 17. After a hot start to the season, Gausman had a rough patch in June highlighted by a five run showing in just 2.1 innings against the Baltimore Orioles on June 16th. This is the perfect game to get Gausman some innings prior to the all-star break to prepare for the playoff race.
Angel Zerpa is a relatively unknown commodity. The 22 year old Venezuelan has pitched just seven innings in his major league career. His only appearance this season came in relief three days ago against the Detroit Tigers meaning this will be a bullpen day for the Royals. He has started 13 games in AA this season sporting a 4.36 ERA and a 1.42 WHIP. This will be his second career start.
Alek Manoah vs. Zack Greinke
A first time all-star, Manoah will look to get back in the win column after losing his last two. His last start against the Mariners was one of his best all season but a late two-run homerun by Carlos Santana gave the Mariners the win. At 9-4 on the season, Manoah hasn't recorded a win since June 24th at Milwaukee. Other than the Mariners game, he hasn't been as sharp in his last several outings and faced some velocity concerns but he remains the most reliable pitcher on the roster.
Greinke is one of the most dominant pitchers of this generation but his career is coming to an end. With six all-star appearances and a Cy Young there have been few pitchers over the last 20 years to outperform him. However, this season he has struggled with a 4.52 ERA and won just three of his 14 starts. Look for the 38 year old to be out-dueled by Manoah who is 14 years his junior.
Max Castillo vs. TBD
One of the few bright moments during the Blue Jays losing streak, Castillo pitched well against the Mariners on July 10th. In his first career start, he threw 4.1 innings and gave up just one run. The rookie has appeared in six games for the Jays this season and has looked like he belongs. If he can build on his last start, the Jays may have an in house replacement for the struggling Yusei Kikuchi.
As mentioned earlier, starters Brad Keller and Brady Singer did not make the trip to Toronto due to their vaccination status. A third starter, Daniel Lynch was removed from his last outing on Monday with a cut on his finger. If he is available, he will likely start this game but that is yet to be determined. Angel Zerpa was the only pitcher called up for this series making it likely the Royals use another opener here if Lynch is unavailable.
Jose Berrios vs. Kris Bubic
Berrios matched a career high with 13 strikeouts against the Phillies on Monday. He improved to 7-4 giving up three runs in six innings. This season has been difficult for Berrios and statistically his worst since his rookie year in 2016 but he has shown glimpses of the pitcher he used to be. If the Blue Jays want to be taken seriously, Berrios needs to pitch like a top of the rotation talent.
No starter on the Royals has a higher ERA than Bubic at 6.63. He has won just one game in his 14 starts and given up multiple runs in his last seven. He has pitched into the sixth inning only once all season. At just 24 years old, the Royals should consider sending him back down to work on his game but their lack of depth hasn't allowed it.
---