Pre-Series Notes: Blue Jays look to stay hot, Buck Martinez returns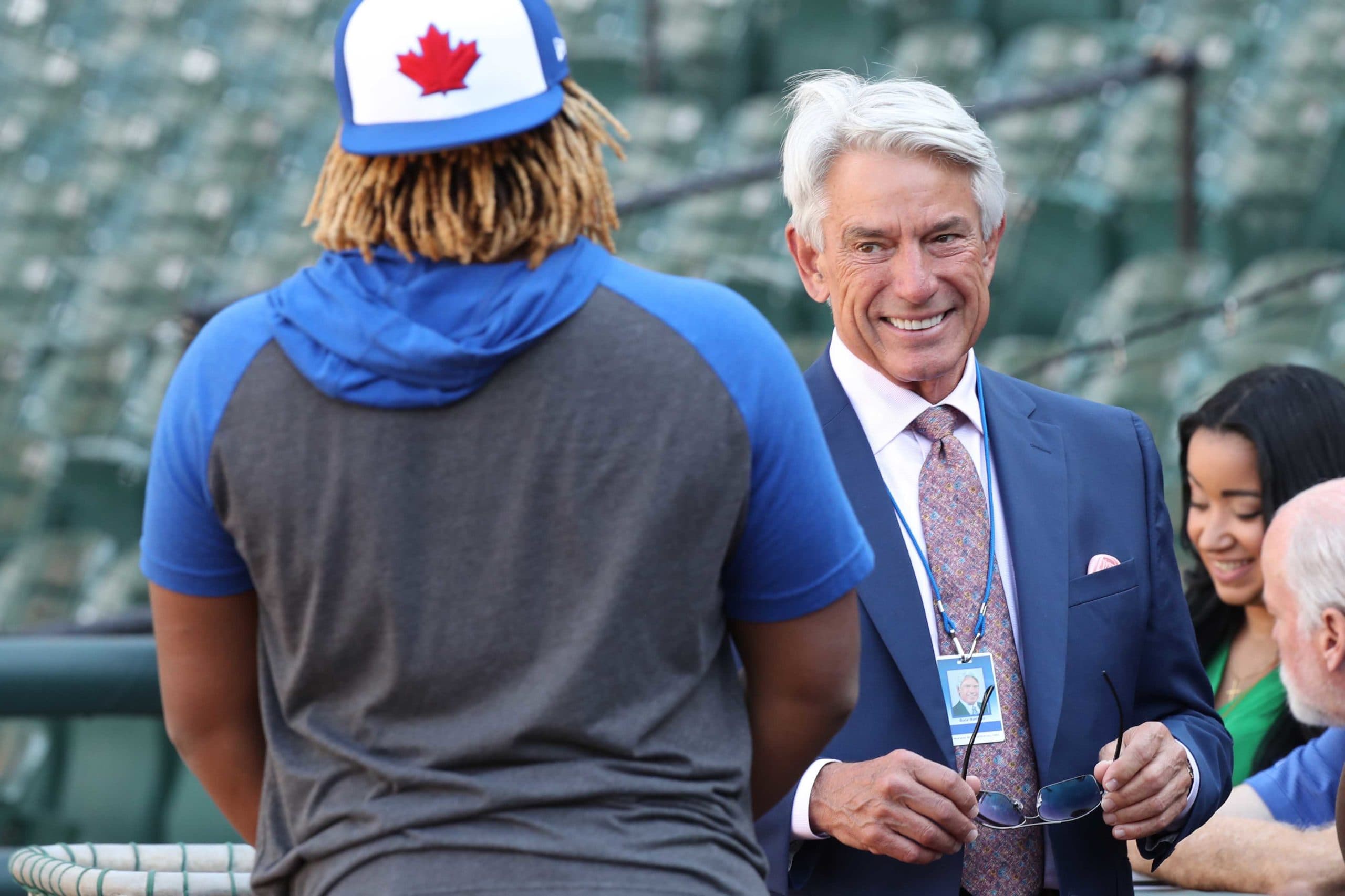 Photo credit:Mitch Stringer-USA TODAY Sports
After winning five of six heading into the all-star break the Blue Jays picked up right where they left off with a commanding three game sweep of the Boston Red Sox. The Jays have now won six straight games to bring their record to 53-43 on the season and 7-1 in the John Schneider era.
Currently the hottest team in the league, the Jays now sit comfortably in wild card position. They are half a game up on the Tampa Bay Rays in the first wild card spot and 4.5 games ahead of the Red Sox who are on the outside looking in.
Earlier this season the Blue Jays and Cardinals split a two-game set in St. Louis. The Blue Jays dominated the second game 8-1 behind six shutout innings from Kevin Gausman and if it wasn't for a walk-off grand slam from National League MVP front-runner Paul Goldschmidt in game one, they could have left with a sweep.
Things Worth Mentioning…
For the second consecutive home series the Jays will catch a break. The Cardinals are without both of their superstar position players Paul Goldschmidt and Nolan Arenado as well as catcher Austin Romine due to them being unvaccinated.
Goldschmidt leads the NL with a .335 batting average and 68 runs scored. He is also top four in hits, RBI's and home runs. Not to be outdone, Arenado is third in the NL in defensive runs saved while slashing .296/.359/.528 with 43 extra base hits.
Things have been firing on all cylinders for the Blue Jays lately and it continues to get even better. After missing the past couple months for cancer treatment, commentator Buck Martinez will return to the booth tonight.
While this team doesn't appear to need an extra spark, Martinez will certainly provide one. Look for the Jays to continue their stellar play and welcome Buck back with an entertaining performance tonight.
The head-to-head…
Jose Berrios vs. Andre Pallante
It has been a roller coaster of a season for Berrios thus far but he seems to have turned the corner in July. In 23.1 innings over his last four starts, Berrios has allowed only eight runs with a strikeout to walk ration of 29:4. He has now improved to 7-4 on the season and hasn't lost a game since June 26th at Milwaukee.
Despite posting an era of 5.22 and WHIP of 1.36, Berrios has managed to throw ten quality starts which is tied for second on the team. His problem this year has been consistency. It's clear that Berrios still has the is the stuff to be a top of the rotation arm, he just hasn't been able to do it on a regular basis. Hopefully the Berrios we've seen in July will be the one we see the rest of the season.
A fourth round pick in 2019, Pallante has been impressive in his rookie season. Splitting time between the bullpen and rotation, he has posted a 3.34 ERA over 70 innings including eight starts.
Since being put into the rotation on June 10th, Pallante has thrown at least five inning in six of his eight starts. With the exception of a seven run outing in Atlanta on July 5th, he has given up three or fewer runs in every game.
Kevin Gausman vs. Adam Wainwright
As mentioned earlier, Gausman was lights out against the Cardinals on May 24th in St. Louis. In six innings of work he allowed just four hits and two walks while striking out eight and allowing zero runs.
In his two starts since returning from an ankle injury on July 2nd versus Tampa Bay, Gausman has allowed five runs in 11 innings with 16 strikeouts. His ERA now sits at an even 3.00 on the season to go along with a 7-7 record.
Other than a short run of rough starts in June, Gausman has been every bit of the premier pitcher he was expected to be when signing a five year 110 million dollar contract in the offseason. With a quality start tonight, he can get his ERA back under three. There are currently only eight American League starters with a sub three ERA.
Just two months shy of his 41st birthday, Adam Wainwright continues to be a top-tier pitcher in the major leagues. His 3.40 ERA and 1.24 WHIP sit barely above his career averages of 3.36 and 1.21.
Averaging just over 88 MPH on his fastball, his velocity has taken a slight dip this year but he still tops out at 92 MPH. Wainwright has never been a power pitcher which has allowed him to remain successful deep into his career. He keeps hitters off balance by throwing his 72 MPH curveball almost 29% and using all five of his pitches fairly consistently.
Expect Wainwright to have a bounce back performance after his worst start of the year in Cincinnati on July 22nd. His seven runs allowed were the most he has allowed all season and only time he's given up more than four.
---