Pre-Series Notes: Final games between the Jays and Rays, bullpen needs to step up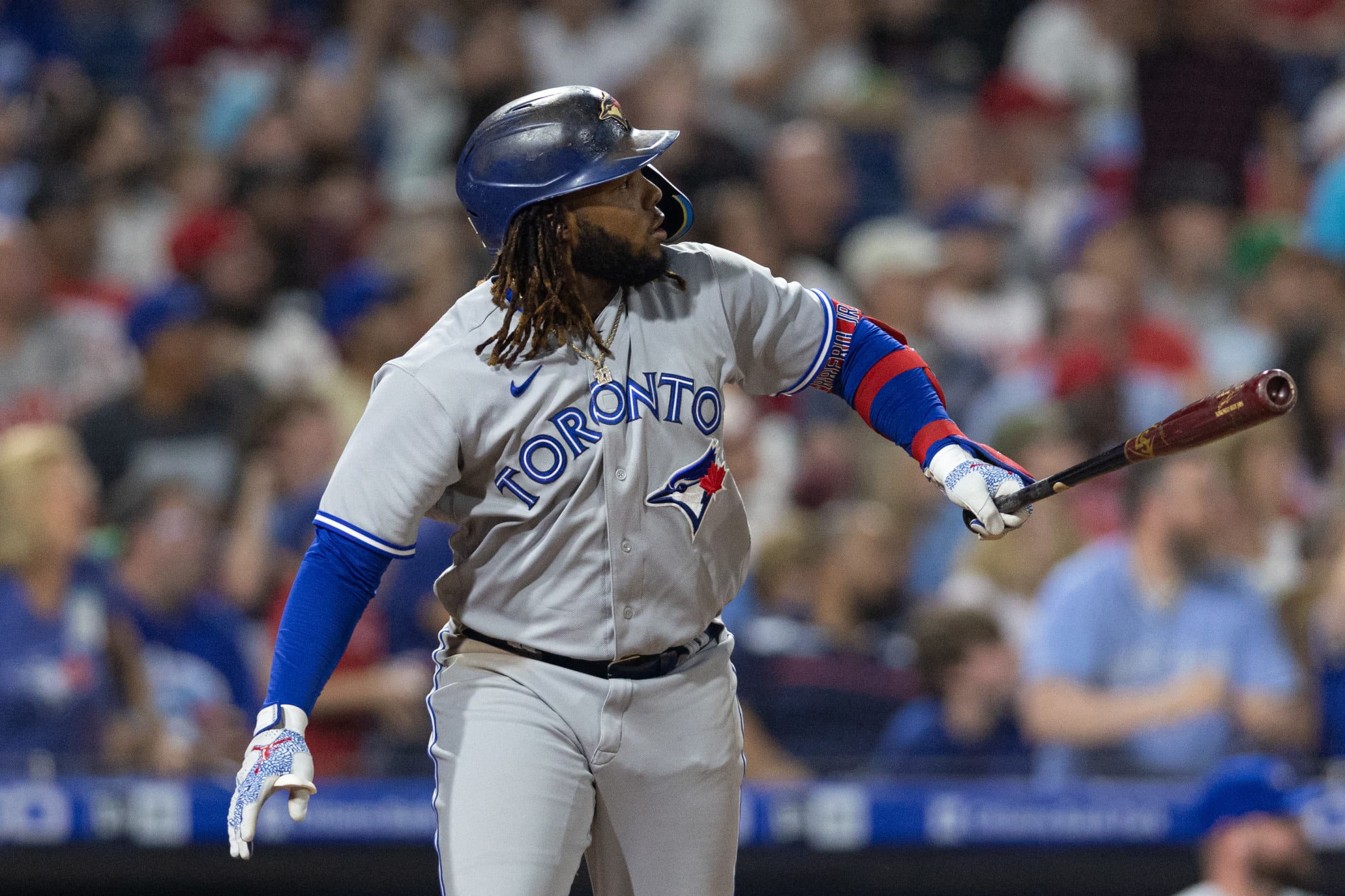 Photo credit:Bill Streicher-USA TODAY Sports
The Blue Jays squandered a three-run lead in the eighth inning last night and lost to the Philadelphia Phillies in ten innings. Lucky for them, the Tampa Bay Rays and Seattle Mariners lost as well. At 84-65 they remain in the top wild card position.
Tampa Bay enters this series desperate for a win. The Houston Astros just swept them in a three-game series and the Rays were outscored 14-2 in front of their home fans. The Rays are now 82-67, two games back of the Blue Jays and half a game up on the Seattle Mariners.
This four-game series will be the last between these two teams before the playoffs. Tampa Bay leads the season series 8-7.
Things Worth Mentioning…
The Jays are 3-3 over their last six games and a big reason for those losses has been the bullpen.
This team's success in October will come down to how well they pitch. The rotation has three reliable starters and Berrios is on the right track. Without a quality bullpen the bats and the starters will be wasted and their season will end early.
It's not too late to turn it around but it has to start soon.
A few days after hitting his 100th career home run Vladdy Guerrero Jr. hit another milestone.
With this go-ahead three-run bomb in the eighth he surpassed 300 career RBIs. Hopefully this is a sign of things to come and he will be coming up with more clutch hits down the road.
The head-to-head…
JT Chargois vs. Jose Berrios
The Rays will be using Chargois as an opener for the third time this year. The 31-year-old has pitched just 16.1 innings in the majors this season. He has an ERA of 2.76 in 16 appearances. The most he has pitched in a game was two innings when he opened against the Red Sox on September 6th.
Ryan Yarbrough is expected to get the bulk of the work after Chargois. In 19 games split between the bullpen and the rotation he has an ERA of 4.33 and a record of 2-8 in 79 innings.
It has been a solid of month of July for Jose Berrios. In three starts he has an ERA of 2.49 and only allowed one home run. This has lowered his season ERA to 4.99. He is 2-0 this month and the Jays have not lost a game he has started since August 12th versus the Cleveland Guardians.
In two starts against the Rays this season he is 1-0 with a 2.43 ERA. Tim Mayza was credited with the other win
Jeffrey Springs vs. Alek Manoah
Springs has been on a tear throughout September. In four starts he is 3-0, including a six-inning shutout performance against the Blue Jays on September 13th. He allowed two runs (both home runs) to Texas in his last outing but those are the only two runners to cross the plate on him this month. His recent hot streak has lowered his ERA to 2.45 which is second lowest to Shane McClanahan in the Rays rotation.
In two starts (10.2 innings) versus the Blue Jays this season he is yet to allow a run and has struck out seven batters.
September has good to Manoah as well. He has only given up four runs in his four starts (28 innings) this month. His 2.40 ERA leads the Jays by almost a full run (Gausman 3.32).
This will be Manoah's third start against the Rays this year. He has pitched a combined 12.2 innings in the previous two and allowed only three runs. The Jays won both games.
Kevin Gausman pitched well yesterday but has struggled of late. With Manoah's recent dominance, he is proving to be the most reliable pitcher in the Blue Jays rotation. He should be expected to be the Jays game one starter in the playoffs.
Drew Rasmussen vs. TBD
From July 22nd through September 9th Rasmussen didn't allow more than two runs in a game. He went nine consecutive starts allowing two runs or less. Then the Blue Jays scored four off him in four innings on September 14th. His next start against Houston he allowed four runs again.
The only other time this year he has allowed three or more runs in back-to-back games was May 25th and May 30th. He followed those games up with seven innings of shutout ball.
Rasmussen has been too good this year to expect his troubles to continue. He will be extra motivated on Saturday and will likely return to being the dominant arm he has been all season.
The Blue Jays are yet to announce their starter for Saturday's game. The recently recalled Mitch White could start, it could also be a bullpen day.
Shane McClanahan vs. Ross Stripling
McClanahan was removed from his start on Tuesday because of stiffness in his neck but manager Kevin Cash says he will be good to go for Sunday. He was one of the Cy Young Award front runners for most of the season until landing on the IL with a shoulder injury.
Other than missing a few games, his season has been in fantastic. In 26 starts he is 12-6 with 190 strikeouts in 156.1 innings and a 2.36 ERA. In 12 innings (two starts) against the Jays he has given up just one run and struck out 15.
After throwing at least six innings in his last six starts, Stripling wasn't his usual self on Tuesday against the Phillies. He was pulled after four innings and five runs. This was the first time this season he has given up more than three earned runs.
Expect Stripling to bounce back on Sunday. In two starts against the Rays this year he is 1-1 with an ERA of 3.27.
---