Pre-Series Notes: Jays look to sweep season series versus the Phillies, Canada to drop vaccine requirement for entry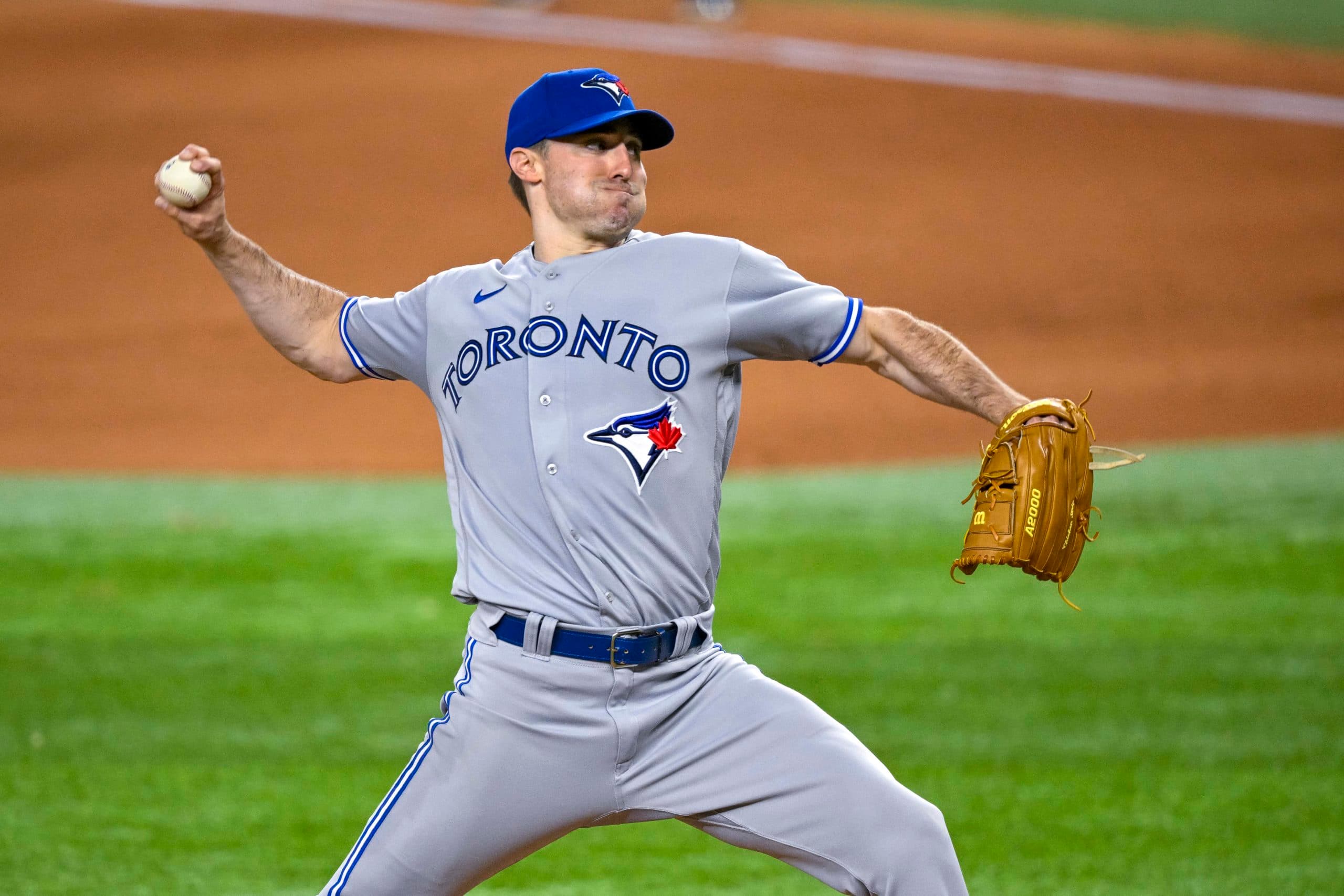 Photo credit:Jerome Miron-USA TODAY Sports
After a day off yesterday the Blue Jays are in Philadelphia for the first two of a six game road trip. They enter this series with a record of 83-64, good for first place in the American League wild card standings.
With a 6.5 game lead on the Baltimore Orioles, they are now closer to the division leading Yankees (5.5 back) than they are to missing the playoffs.
The Phillies are in desperate need of some wins as they have lost four straight and hold a narrow 2.5 game lead on the Milwaukee Brewers for the final playoff spot in the National league with a record of 80-66.
Back in July the Blue Jays swept the Phillies in two games in Toronto. These will be the last two games the Blue Jays play against a National League opponent in 2022, unless they make the World Series.
Things Worth Mentioning…
A couple of Blue Jays had birthdays over the last two days.
George Springer turned 33 and it is Zach Pop's 26th today. Hopefully they can celebrate in style with a win tonight.
Canada has announced they will drop the vaccine requirement for entering the country on September 30th.
This could be a huge boost for teams with unvaccinated stars in the post season.
The head-to-head…
Kyle Gibson vs. Ross Stripling
Gibson was supposed to pitch in Toronto in their previous series but didn't make the trip because of his vaccination status. On the season he is 10-6 with an ERA of 4.45. Out of the four Phillies starters with 20 or more starts he is fourth in ERA, FIP (4.20), HR/9 (1.19) and WAR (1.8) according to FanGraphs.
After giving up 11 runs in combined over 6.2 innings in his first two starts of September he bounced back against the Miami Marlins last outing with six innings of one-run ball.
This will be Stripling's second matchup versus the Phillies this year. In the first, he threw seven innings and allowed two runs (both unearned) for the win. This was the only start this season that Stripling has gone seven.
Since returning from the IL on August 17th he has been the perfect model for consistency. In six starts he has thrown 36.2 innings, going at least six in every game. His ERA over this stretch is 2.49, slightly better than his season average of 2.94.
Zach Wheeler vs. Kevin Gausman
Wheeler started opposite of Stripling back on July 13th at Rogers Center. In 4.2 innings he allowed six earned runs on seven hits and four walks. Vladimir Guerrero Jr. and Teoscar Hernandez both homered off him.
This will be Wheeler's first start since August 20th. He has been on the IL with a forearm injury. Expect the bullpen to be big for the Phillies on Wednesday as Wheeler's pitch count will be monitored.
On the season he is 11-7 in 23 starts and leads the Phillies in ERA (3.07).
The Blue Jays will need Gausman to get back on track Wednesday night. He has allowed five earned runs in both of his last two starts, matching his season high each time. He has also given up seven of his 14 home runs on the season in his last four outings.
Despite the recent struggles he still leads the Blue Jays rotation in FIP (2.41) and WAR (5.2) according to FanGraphs.
---