Pre-Series Notes: Our first look at the Trash Birds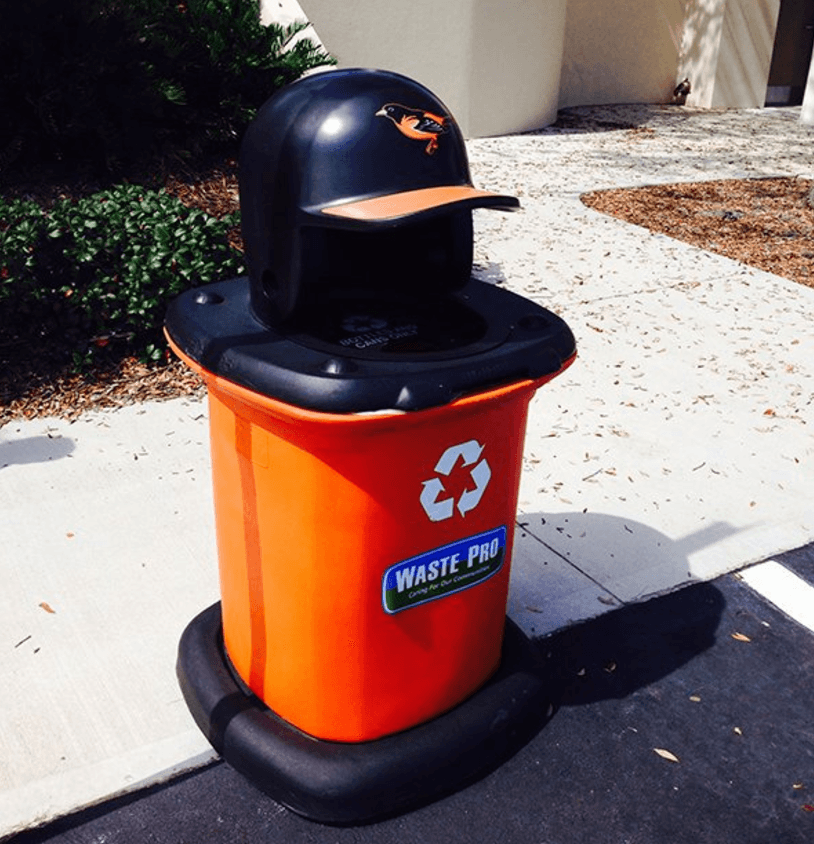 At long last, the Blue Jays are finally facing the Baltimore Orioles.
The Blue Jays beat the wheels off of the Orioles last season, going 14-5 against them over 19 games. That seems pretty impressive until you realize that the Tampa Bay Rays nearly had a season sweep of Baltimore, going 18-1 against them.
The Trash Birds are better this year than they were last year, as they're on pace to go 69-73, which would be a massive upgrade from the 52-110 record they posted in 2021. Their offence has improved and they have a strong bullpen, but Baltimore's rotation is still a mess, as they rank second last in baseball in terms of WAR among starting pitchers.
If the Blue Jays want to catch the Yankees, one of the things they'll have to do is beat the Orioles a bunch. New York has already faced Baltimore 13 times and they went 9-4 in those games, so doing better than that would help Toronto chip away at the Yankees' eight-and-a-half game lead in the AL East.
Of course, the real key to catching the Yanks is beating them head-to-head, but a four-game sweep of the O's would help. Speaking of the Yanks, they'll be going up against the Rays this week before facing Toronto on the weekend.
Credit: Dan Hamilton-USA TODAY Sports
The head-to-head…
Alek Manoah vs. Kyle Bradish
Alek Manoah will take the mound in the series opener on Monday looking for his sixth consecutive quality start. The last time Manoah didn't clear at least six innings in an outing came back in early May when he tossed five innings in Cleveland. Manoah had one difficult outing against the O's last year, the one where he got booted for hitting Maikel Franco, but then combined to allow just one earned run over 13 innings in his next two appearances against them.
Going for Baltimore will be Kyle Bradish, one of the prospects they got back when they traded Dylan Bundy to the L.A. Angels back in 2019. This is Bradish's first season in the big leagues and he has a 6.45 ERA over eight starts. Between Double- and Triple-A last season, Bradish put up a 3.68 ERA over 24 appearances.
Yusei Kikuchi vs. Jordan Lyles
Yusei Kikuchi will go for the Blue Jays on Tuesday night looking to turn things around from a stretch of poor outings. In his last start, Kikuchi wasn't able to get through the first inning as the Royals tagged him for three runs on two hits and four walks. Kikuchi faced Baltimore once last season and held them to three runs over seven innings.
The Orioles will send out veteran Jordan Lyles to oppose Kikuchi. After putting up a 5.15 ERA with the Texas Rangers last season, Lyles inked a deal with Baltimore to be an innings eater. Through 12 starts he has a 4.97 ERA, though he's allowed more hits than anybody in baseball. The Blue Jays scored six runs off of Lyles the one time they faced him last season.
Jose Berrios vs. Bruce Zimmermann
After an up and down start to the season, it seems Jose Berrios has found his groove. He threw a gem against the Twins, his former team, picking up a career-high 13 strikeouts, and then he followed that up with eight innings against the Tigers. Berrios faced Baltimore twice last season, both outings with the Twins, and they scored two runs on him over the course of 13 2/3 innings.
Going for the Orioles will be Bruce Zimmermann, one of the players they got back from Atlanta when they traded away Kevin Gausman. Zimmermann has a 5.52 ERA this season, slightly worse than the 5.04 ERA he put up last year in his first full season in the big leagues. The Blue jays faced Zimmermann in their final game of the season last year and they tagged him for three runs on five hits and he recorded just two outs.
Kevin Gausman vs. Tyler Wells
The finale on Thursday afternoon will feature Kevin Gausman going up against his former team for the first time since they traded him back in 2019. The Orioles drafted Gausman No. 4 overall in 2012, and while he had some strong seasons in Baltimore, he didn't really hit his stride until pitching for the San Fransisco Giants in 2020 and 2021.
The Orioles will oppose Gausman with Tyler Wells, who has the best ERA on their starting staff at 3.86. Wells was a Rule 5 Draft pickup by the O's in December of 2020 and he posted a solid 4.11 ERA over 44 appearances as a reliever for the team in 2021. The Blue Jays were a challenge for Wells last year, as they drilled him for eight earned runs over six appearances.
---