Pre-Series Notes: Red Sox come to town losers of six straight versus the Jays, Toronto looks to lock up WC1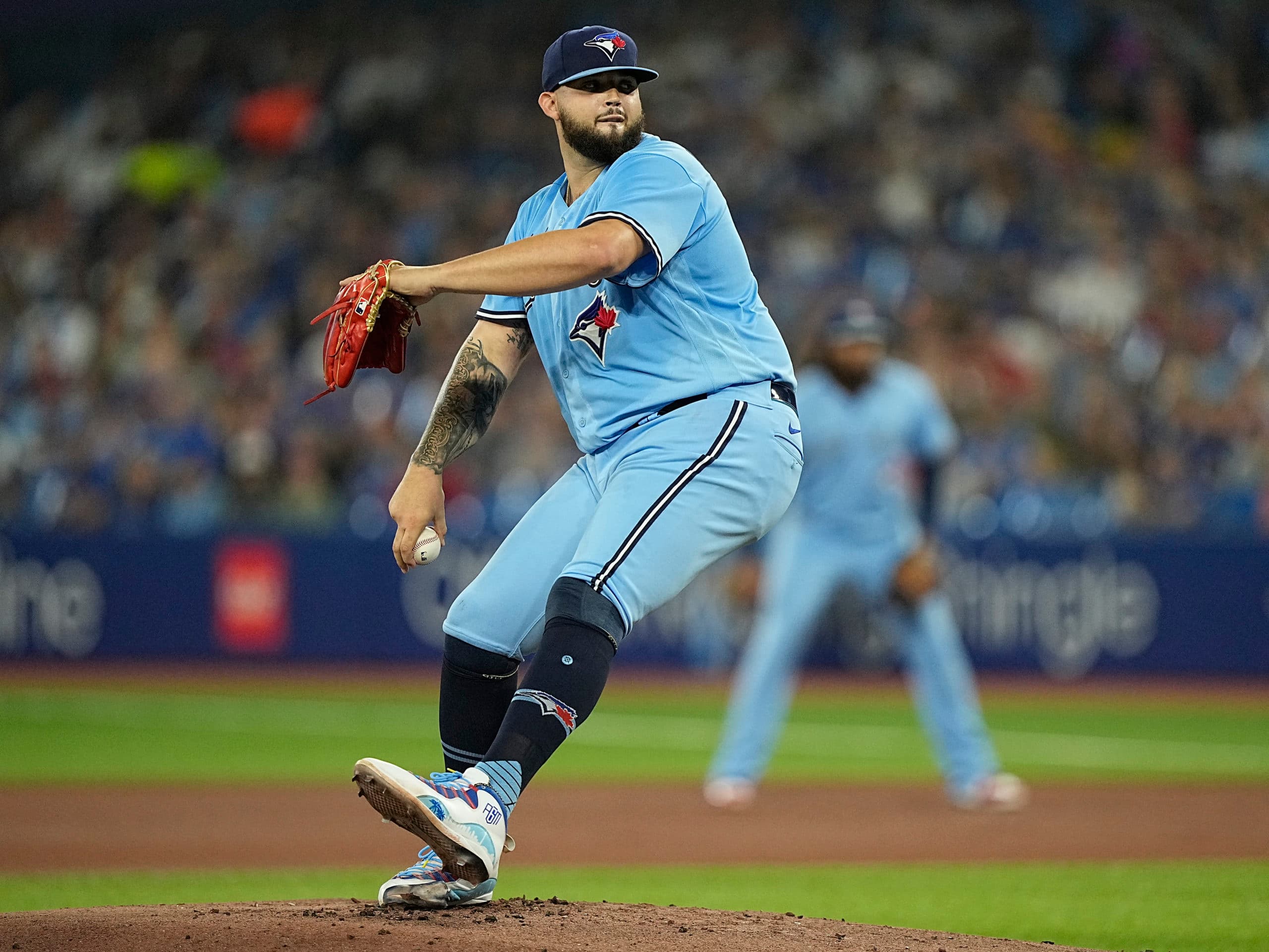 Photo credit:John E. Sokolowski-USA TODAY Sports
The New York Yankees took two of three from the Blue Jays to give them their first series loss since August 26-28 versus the Los Angeles Angels. The Jays are now 87-69 and still first place in the wild card standings. They hold a 1.5 game lead on the Seattle Mariners and two game lead on the Tampa Bay Rays.
Boston comes to town riding a three-game win streak after playing spoiler against the Baltimore Orioles. At 75-81, their season has been a disappointment, but they are still playing for pride. The Jays need to play well this series to lock up home field for the first round of the playoffs.
Toronto leads the season series 13-3 and has won the last six meetings between these two clubs.
Things Worth Mentioning…
On their day off yesterday, an Orioles loss clinched the playoffs for the Jays.
The Yankees may have won the division but there is still plenty to play for.
Winning these two series will almost certainly guarantee the Jays the first wild card spot. If they are able to do that the will face WC2 in a three game series at Rogers Center.
The head-to-head…
Alek Manoah vs. Nick Pivetta
In just his second year in the majors, Manoah has already become an ace for the Toronto Blue Jays. He leads the team in ERA (2.31), wins (15) and innings pitched (190.2). These figures are good for third, third and fourth in the American League.
He has been particularly impressive since late August. Over his last seven starts he has allowed only six earned runs in 48 innings while striking out 45 batters. His ERA over that span is 1.13. The big righty has gotten hot at the right time and is ready for his first taste of the playoffs.
He is 2-0 against the Red Sox with an ERA of 1.35 in three starts this season.
Pivetta, a product of Victoria, BC has been the lone Red Sox starter to stay healthy throughout the 2022 campaign. He leads the team in games started (31), innings pitched (170.2) and strikeout percentage (23%).
Ha hasn't been great over his last three starts. He has been credited for 11 earned runs and his ERA is 6.56, well above his season average of 4.48.
This will be his fourth start versus Toronto this year. He is 0-1 with an ERA of 5.70 in the previous three.
Ross Stripling vs. Brayan Bello
Stripling has been one of the most important players for the Jays in 2022. The team lost Hyun-jin Ryu for the season after six starts, free agent acquisition Yusei Kikuchi didn't live up to expectations and opening day starter Jose Berrios has been completely unreliable. Without the emergence of Stripling this team would have likely missed the playoffs.
His 3.16 ERA and 3.16 FIP are both second in the Blue Jays rotation. His 128.1 innings pitched are fourth. Expected to be a utility pitcher, Stripling has become one of the most reliable starters in the American League.
This will be his fourth start against the Sox this season. He is 1-0 with a 3.00 ERA in those starts. The Jays won all three games.
A rookie pitcher, Bello has spent time in AA, AAA, and the majors this season. His minor league stats are impressive. In 96 innings (17 starts) he is 10-4 with a 2.34 ERA and 12.1 strikeouts per nine innings. In the majors he is just 2-7 and his ERA has increased to 4.39.
He is starting to look like the pitcher the Red Sox hoped he could be. After a rough start to his big league career, he has been lights out in September. In five starts he has thrown 27.1 innings with an ERA of 1.66 and 27 strikeouts.
This will be his third career start versus the Jays. He is 0-1 with a 7.00 ERA.
Kevin Gausman vs. Michael Wacha
Gausman has earned every cent of his 21 million dollar contract this year. The Blue Jays prized free agent signing has shown why the team signed him to a five year 110-million-dollar deal in the offseason. He leads the American League in FIP (2.42), strikeout to walk ratio (7.18) and is fifth in strikeouts (201).
He has seen the Red Sox a ton this season and has had mixed results. In five starts he is 3-0 with a 2.32 ERA. In the first three starts he allowed only one earned run in 21 innings but in the last two he has given up seven in ten innings.
Wacha has been one of the few bright spots for the Sox this year. In 22 starts he is 11-1 and leads the rotation with a 3.06 ERA. Other than his debut season in 2013 where he pitched only 64.2 innings this is the lowest ERA of his career. He has struggled since 2018 but has completely turned his career around.
This is his third start against the Jays this year. He 1-0 in the previous two with a 4.09 ERA.
---