Pre-Series Notes: Robbie Ray isn't with the Mariners as they arrive in to Toronto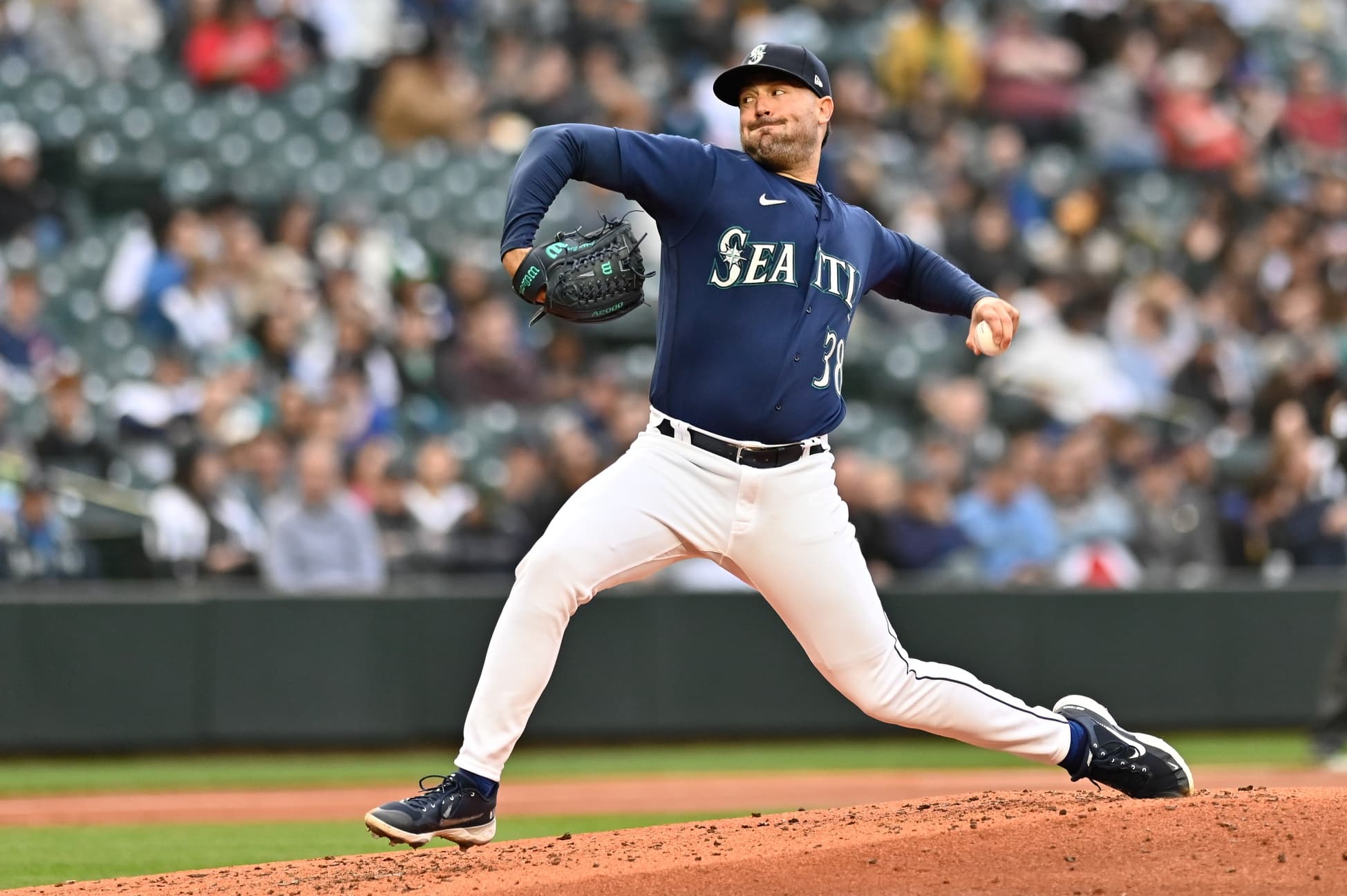 Photo credit:© Steven Bisig-USA TODAY Sports
Another series loss, this time to the Rays in Tampa, has the Blue Jays at 18-17 for the season.
When you take a step back and look at the big picture, it isn't all too surprising the Blue Jays have a mediocre record in mid-May given the schedule they've had early on. That said, I also wouldn't blame anybody for being uninspired by this group right now, especially based on how they've played against the Yankees and Rays, the teams they're competing with for the American League East.
Next up, the Blue Jays will face a handful of teams they might be competing with for wild-card spots down the road. They'll face the Chicago White Sox and Minnesota Twins later in May and will kick things off by hosting the Seattle Mariners.
The Mariners are also off to a disappointing start this year. After bullshitting their way to a 90-72 record due largely to an absurd record in one-run games, but after signing the reigning AL Cy Young winner in the off-season, the Mariners came into 2022 with legitimate playoff aspirations.
So far not as good as Seattle is 16-19 on the season.
Like the Blue Jays, Seattle started off quite well but they've gone cold since the start of May. They held an 11-6 record after sweeping the Royals in late April but have since won just six of 19 games. Their starting pitching has been fine, but their bats have been quiet and their bullpen hasn't rekindled the same magic it had last year.
This is a struggling team, one the Blue Jays should beat. But, of course, the Blue Jays aren't without struggles of their own.
Worth mentioning…
Toronto's bats were again cold in Tampa over the weekend. Aside from a five-run 'outburst' on Saturday that came largely off of reliever Ryan Thompson, the Blue Jays scored just two runs against the Rays. Add in the two-game sweep in The Bronx from earlier last week and the Blue Jays scored just 15 runs over the course of five games, again, four of which were in that one inning against a reliever.
As Stoeten pointed out on Twitter today, last week was Toronto's worst of the season by wRC+…
That's obviously… not what you'd like to see.
The hope is that the bats would wake up and find their rhythm as time went along but that hasn't happened yet. Matt Chapman is as cold as ever, as he went 1-for-16 against the Yanks and Rays and now has an OPS of .606. Danny Jansen had a big return, going 1-for-2 with a homer and a walk on Saturday, but Teoscar Hernandez has been slow catching up, as he's gone 4-for-28 without a single walk since coming off of the Injured List.
Speaking of Chapman, his two errors on Sunday set the table for the Rays to earn a 3-0 win. Well, I mean, the Blue Jays weren't winning the game without scoring a run so it's a bit moot, but Chapman making two errors in the same game was certainly out of character for the three-time gold Glove winner.
Despite being tagged with an undeserved L on Sunday, Alek Manoah handled it incredibly well, saying that Chapman can keep his head high…
As bad as things have been lately, it's very good to see the Blue Jays not imploding on themselves and becoming all doom and gloom. Things aren't going to turn around if the vibes are terrible.
Seattle manager Scott Servais said earlier that "a couple" of Mariners wouldn't be with the team due to their vaccine status. Reliever Drew Steckenrider was placed on the Restricted List, so he's one, and, as had been speculated, it seems Robbie Ray is the other, as he's on the team's active roster but didn't join the team in Toronto.
The head-to-head…
Yusei Kikuchi vs Chris Flexen
While we won't see Ray this week, Yusei Kikuchi will be going up against his former club in the series opener on Monday. Kikuchi has had to face a gauntlet to start the season, as he's started against the Yankees, Red Sox, Astros, Astros again, Yankees, and Yankees again. Kikuchi's last two starts have been the best of his season, as he held the Yankees to three earned runs over 11 1/3 innings.
Going for Seattle will be Chris Flexen, one of the out-of-the-blue players that helped them reach 90 surprising wins last season. Flexen hasn't been as good this year as he was last, as his ERA has dipped from 3.64 to 4.24 and he's striking out even fewer batters than before with 5.8 strikeouts per nine. The Blue Jays scored five runs off of Flexen in two starts last season and, in both of them, it felt like they should have scored more.
Jose Berrios vs Logan Gilbert
Jose Berrios has had difficult outings in back-to-back starts now, as he allowed six earned runs in Cleveland and then five in New York. The outing at Yankee Stadium might be a bit misleading as three of those runs came on a home run that wouldn't have been a home run just about anywhere else. Still, Berrios' 5.82 ERA on the season is ugly and 6.4 strikeouts per nine is worrying.
Berrios will be opposed by Logan Gilbert who's been having a breakout season early on. Gilbert, who was Seattle's first-round pick in the 2018 draft, posted a 4.68 ERA across 24 starts in his rookie season last year. This year, he has a sparkling 2.13 ERA over his first seven outings. That said, his last two starts have been his worst of the season, as he allowed three runs in five innings to the Rays and four runs in five innings to the Phillies.
Kevin Gausman vs Marco Gonzales
Kevin Gausman will go for the Blue Jays in the series finale on Wednesday. Gausman allowed four runs, three of which were earned, over seven innings in Friday's loss to the Rays, which snapped a personal four-game winning streak. He faced the Mariners as a member of the Giants last April and allowed just one earned run over six-and-two-thirds innings.
Going for Seattle will be Marco Gonzales, who's doing well this season despite terrible underlying numbers. Gonzales' 3.38 ERA through seven starts looks good, but his FIP is 6.29 as he's walked more than half as many batters as he's struck out. A perfect summary of Gonazales' season can be seen in his line against the Rays last week. He went five-and-one-third innings and allowed two runs, both of which came on solo homers, while surrendering four other hits, walking four batters, and striking out one.
---