Pre-Series Notes: Springer and Stripling return, Orioles look to get back into a wild card spot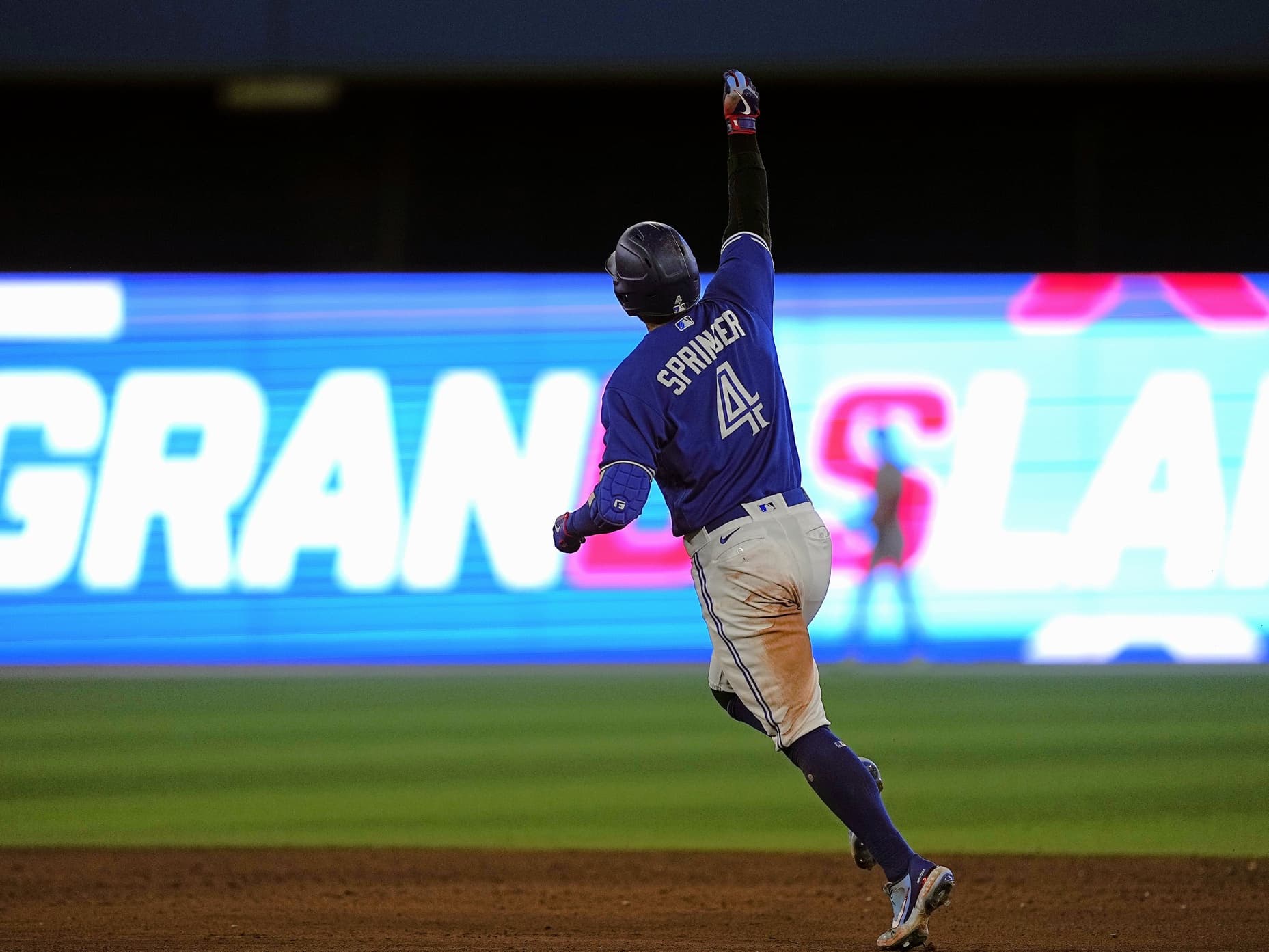 Photo credit:© John E. Sokolowski-USA TODAY Sports
Although they have split two of them, the Blue Jays have not won a series since July 28-31 against the lowly Detroit Tigers. They are 3-7 in their last ten games and are in desperate need of a stretch of quality baseball for both the wild card standings and team confidence.
The Orioles come into tonight on a two-game losing streak and sit 1.5 games back of the Tampa Bay Rays for the third AL wild card.
With the August 9th game being rained out, the Orioles swept the Jays in a brief two game series last week. They now lead the season series 4-2.
Things Worth Mentioning…
George Springer will make his return to the lineup tonight.
Springer last played on August 4th and the Jays have been lost since. In the most recent eight games without him they are 2-6 and scored three or less runs in five of them. He will return to his usual lead off spot and DH tonight.
There is a new look lineup with Alejandro Kirk having the day off. Kirk has been consistently in the three spot since John Schneider took over as manager but hasn't produced at the same rate he did in the first half. Lourdes Gurriel Jr. has been a more reliable hitter of late and it will be interesting to see if they move him back down the lineup when Kirk is back in.
While it seems the Jays can't do anything right lately, neither can most other American League contenders.
This run of disappointing losses hasn't cost them position in the standings yet and if they can turn it around and the close the season out on a hot streak, they will still have home playoff games in the first round.
The head-to-head…
Yusei Kikuchi vs. Kyle Bradish
When Kikuchi made his return from the IL on July 28th and threw five innings of one-run ball it looked as if he may have a chance to turn his disastrous season around. That changed quickly. In his last two starts he's given up seven runs in nine total innings including three home runs.
With Stripling returning later this series and Mitch White proving he is more reliable than Kikuchi, John Schneider needs to seriously consider taking him out of the rotation. Even if he pitches well tonight, he has shown that he is unable to consistently string together quality starts. With the wild card race where it is, every game is important, and this team cannot afford to throw away one of every five.
The rookie Bradish last saw the field opposite of Manoah on August 9th. He was having one of the best starts of his young career until running into trouble in the sixth inning. He left after 5.1 and ended up responsible for three earned runs. He has been charged for eight runs in his 9.2 innings versus the Jays this season.
Alek Manoah vs. Dean Kremer
In his last three starts Manoah hasn't looked like the all-star calibre pitcher we saw in the first half of the season. He has given up nine runs in 16.1 innings. His most recent outing came against the Orioles on August 9th where he pitched five innings of three-run ball on eight hits and a walk. The Blue Jays scored four in the top of the sixth to put him in line for the win but were unable to close it out.
In his two starts versus Baltimore he has a 1-0 record with a 2.45 ERA.
In the last Blue Jays/Orioles series Kremer was in line to start on August 10th but that game was postponed due to weather. Instead he pitched the following night in Boston and gave up four runs in 5.2 innings. In three of his last four starts he has allowed at least four runs.
Despite his recent struggles, Kremer has arguably been the most reliable Orioles starter this season. His 3.69 ERA and 3.70 FIP lead all Orioles pitchers with at least ten starts.
Ross Stripling vs. Austin Voth
Stripling will make his first major league start since July 30th against Detroit. After spending time on the IL he made a rehab start with triple-A Buffalo on Friday and threw five shutout innings. His return is much needed for a Blue Jays team that has struggled in all facets since he was injured.
In his 23 appearances (15 starts) he is tied with Kevin Gausman with a 3.16 ERA and second among Blue Jays starters with a 3.02 FIP. This will be his first time facing the Orioles in 2022.
Selected off waivers from the Washington Nationals on June 10th, Voth has turned his season around with Baltimore. He posted a 10.13 ERA in 19 relief appearances with the Nats but has completely changes the script with the Orioles. In 13 appearances (9 starts) with the O's he has an ERA of 3.21 and a 3-1 record.
He doesn't have a start against Toronto this season but saw them twice in relief on June 13th and 16th. He pitched two innings combine in those games allowing one earned run on four hits.
---