Pre-Series Notes: The Blue Jays head to Milwaukee for the first time since 2017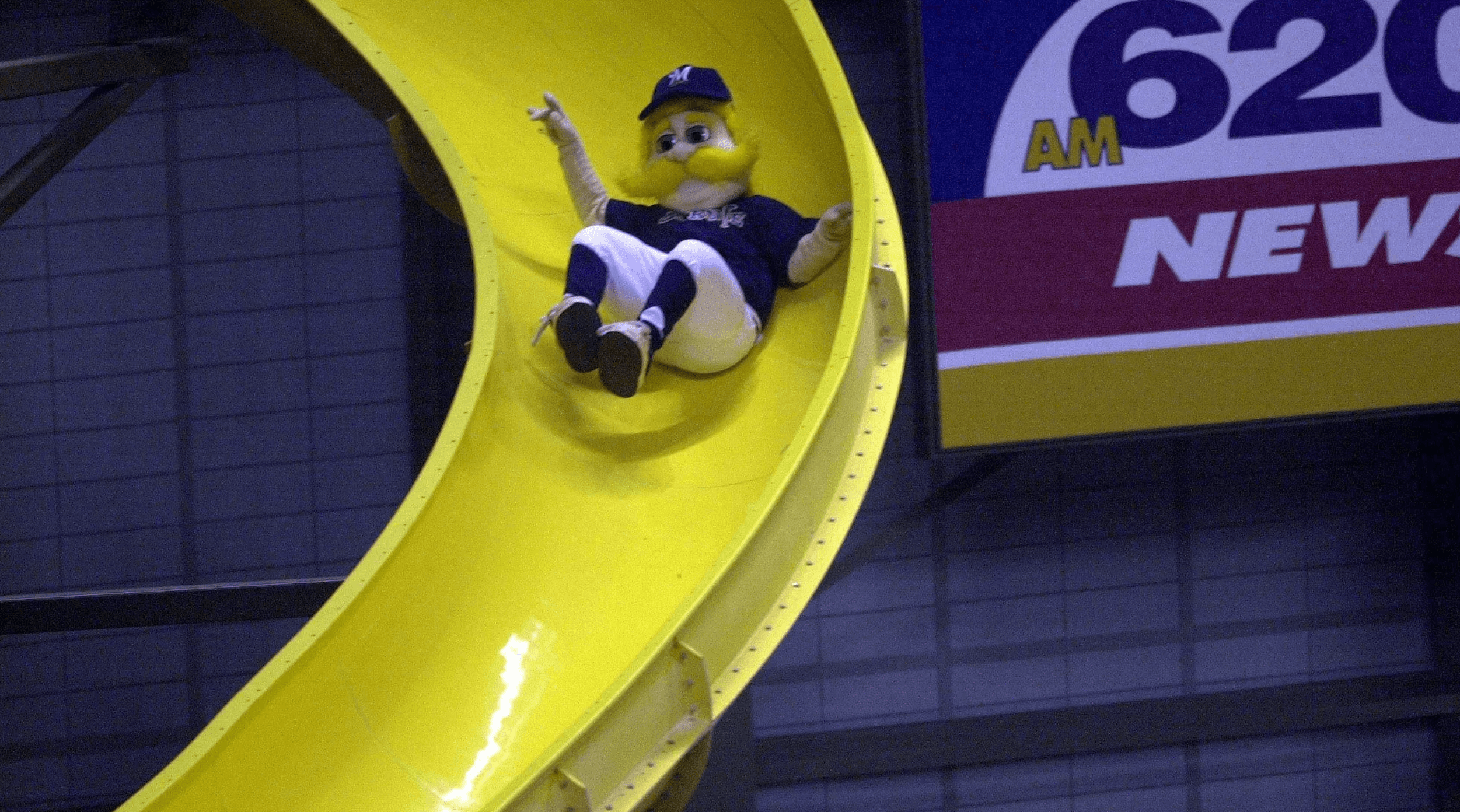 The last time the Blue Jays played in Milwaukee, they pulled off a two-game sweep of the Brewers in a series that featured a start from Joe Biagini and a grand slam from Ryan Goins.
That was all the way back in 2017, and not a single player from the Blue Jays' roster in that series is still with the team. In fact, the only players who played for the Blue Jays during the 2017 season who are still around are Teoscar Hernandez, Tim Mayza, and, yup, you guessed it, Casey Lawrence.
Anyways! The Brewers come into this series in 2022 tied for first place in the American League Central with the St. Louis Cardinals at 40-32. At a glance, that record makes it seem like they're a strong team, but it's important to remember that the Brewers play in a completely dog shit division, and they're already 13-2 against the Cincinnati Reds and Pittsburgh Pirates.
Last year, Milwaukee won the Central with a 95-67 record thanks to an elite pitching staff carrying a mediocre offence. This year, that offence is still mediocre and the pitching has had to navigate some injury issues. Brandon Woodruff and Aaron Ashby are on the 15-day Injured List while Freddy Peralta, who was an All-Star last year, is on the 60-day Injured List with a shoulder injury.
Despite the injuries, Milwaukee has a 3.75 team ERA thanks largely to an excellent bullpen and another strong season from 2021 Cy Young winner Corbin Burnes. Good pitching is key for the Brewers as they're a below-average club offensively. The best three hitters on the team right now are Hunter Renfroe, Rowdy Tellez, and Willy Adames, who have an OPS of .789, .782, and .777 respectively.
There's an unfortunate Yusei Kikuchi vs. Corbin Burnes matchup in the middle, but with Alek Manoah and Jose Berrios going on Friday and Sunday, this is really a series they should win.
The head-to-head…
Alek Manoah vs. Adrian Houser
The series opener on Friday will feature Alek Manoah taking the mound looking to rebound after his worst start of the season. To be fair, allowing four earned runs in five-and-one-third innings against the Yankees with a terrible showing from the home plate umpire is far from bad, but last Saturday represented just the second time in 13 outings this season Manoah didn't register a quality start.
The Brewers will send out Adrian Houser, whose ERA has dipped from a sparkling 3.22 last season to a ho-hum 4.24 through 13 starts this season. Houser outperformed his FIP last season (6.6 strikeouts and 4.0 walks per nine) and his peripherals are similar this year. Most recently, Houser had a difficult start against the Reds in which he walked four batters and allowed three runs over six innings.
Yusei Kikuchi vs. Corbin Burnes
This is the mismatch I mentioned earlier. Yusei Kikuchi, who hasn't cleared five innings in a start in nearly a month, will go up against last year's National League Cy Young winner, Corbin Burnes.
If there's one reason for some optimism with Kikuchi in this start, it's that Milwaukee has a somewhat lefty-heavy lineup (Christian Yelich, Rowdy Tellez, Omar Navarez, etc.) and Kikuchi has held left-handed opponents to a .633 OPS this season. I'm reaching here, I know.
Burnes, meanwhile, leads the National League with 11.6 strikeouts per nine, and right-handed hitters have a .577 OPS off of him this season.
Jose Berrios vs. Chi Chi Gonzalez
The finale on Sunday will be between Jose Berrios and To Be Announced. 
It would be Chi Chi Gonzalez's turn in the rotation, as he made his Brewers debut on Tuesday, but Milwaukee might be ready to activate Brandon Woodruff off of the Injured List.
Gonzalez faced the Blue Jays when he was a member of the Twins and allowed three runs in three innings. He has a 5.86 ERA for the season. Woodruff finished fifth in Cy Young voting last year but has a 4.74 ERA through nine starts this season, though his peripherals (10.9 strikeouts, 2.7 walks, and 1.5 homers per nine) would suggest he's been better than his ERA indicates.
As has been the case all year, we really have no idea which version of Berrios will show up on Sunday, but his recent history against the Brewers gives a reason to expect something good. Berrios faced Milwaukee as a member of the Twins in 2020 and 2021 and scattered one hit and one walk over 12 innings while striking out 21.
---