Pre-Series Notes: The Blue Jays welcome Brandon Drury and the Reds to town
Photo credit:© Katie Stratman-USA TODAY Sports
The Cincinnati Reds are coming to Toronto, which means a special homecoming for none other than Brandon Drury.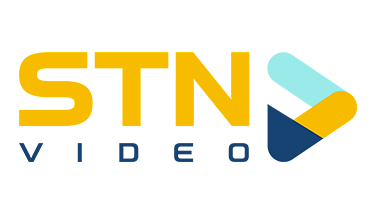 Much like the series the Blue Jays just won against the Seattle Mariners, this one against the Reds is a handful of games they really shouldn't be losing. Cincinnati completely mailed it in this season and they have a record of 11-26.
Now, that being said, this roster features a dangerous amount of random former Blue Jays who have the opportunity to become Blue Jays Killers…
Brandon Drury, who I mentioned off the hop, has seven home runs and a slash line of .243/.328/.514.
Jeff Hoffman, one of the guys from the Troy Tulowitzki trade, is now a reliever with a 1.83 ERA.
Connor Overton, the guy who was DFA'd to make room for Jake Lamb last September, has a 1.82 ERA through four starts.
Worth mentioning…
The star of the series, of course, isn't actually Brandon Drury, it's Joey Votto, who's making what'll very likely be his last trip to Toronto in his playing career.
Votto has one more year plus a year with a team option on the 12-year contract he signed back in 2012. He's hinted at retirement, and nobody would blame him after what the Reds are making him endure this season, but even if he doesn't, we won't see the Reds make another trip to Toronto for a few years.
In nine games at the Rogers Centre, Votto has eight hits, three home runs, and an OPS of 918.
The head-to-head
Hyun Jin Ryu vs Luis Castillo
Ryu came off of the Injured List last Saturday and put up a solid start in Tampa against the Rays. He went four-and-two-thirds and allowed one run on a solo homer and struck out three. It was certainly a positive sign after Ryu allowed 11 earned runs over the course of his first two starts of the season.
Luis Castillo missed the first few weeks of the season with a shoulder injury and hasn't really found his footing yet. Through two starts he's gone nine-and-two-thirds innings with six earned runs, seven strikeouts, four walks, and two home runs allowed.
Alek Manoah vs Hunter Greene
After winning Alek Manoah's first four starts of the season, the Blue Jays dropped Manoah's last three starts. That's no fault of his own, as Manoah allowed just four earned runs over 17 innings between those three games. The moral of the story is that the Blue Jays need to start scoring Manoah some runs.
Going for the Reds will be former No. 2 overall pick, Hunter Greene. Greene's rookie season has been a wild ride thus far. In his most recent outing, Greene didn't allow a hit over seven-and-one-third innings but walked five guys and was charged with an earned run. All told, he has a 6.21 ERA through seven starts.
Yusei Kikuchi vs Connor Overton
Yusei Kikuchi will start the finale on Sunday. After a slow start to the season, Kikuchi has really been in a groove lately. He's allowed just three earned runs over 17/1 innings over his last three starts, which is a night and day difference from the nine earned runs he allowed over 14 2/3 innings in his first four starts.
Kikuchi will be opposed by Connor Overton, a pitcher who got lost in the Blue Jays' 40-man roster shuffle last September. Overton tossed four scoreless outings for the Blue Jays but wound up on waivers to make room for Jake Lamb. Overton has been excellent for the Red this season. Through four starts, he has a 1.82 ERA, though he's only struck out 10 batters through 24 2/3 innings.
---