Pre-Series Notes: The New York Yankees roll into Toronto on a nine-game winning streak (all against weak opponents)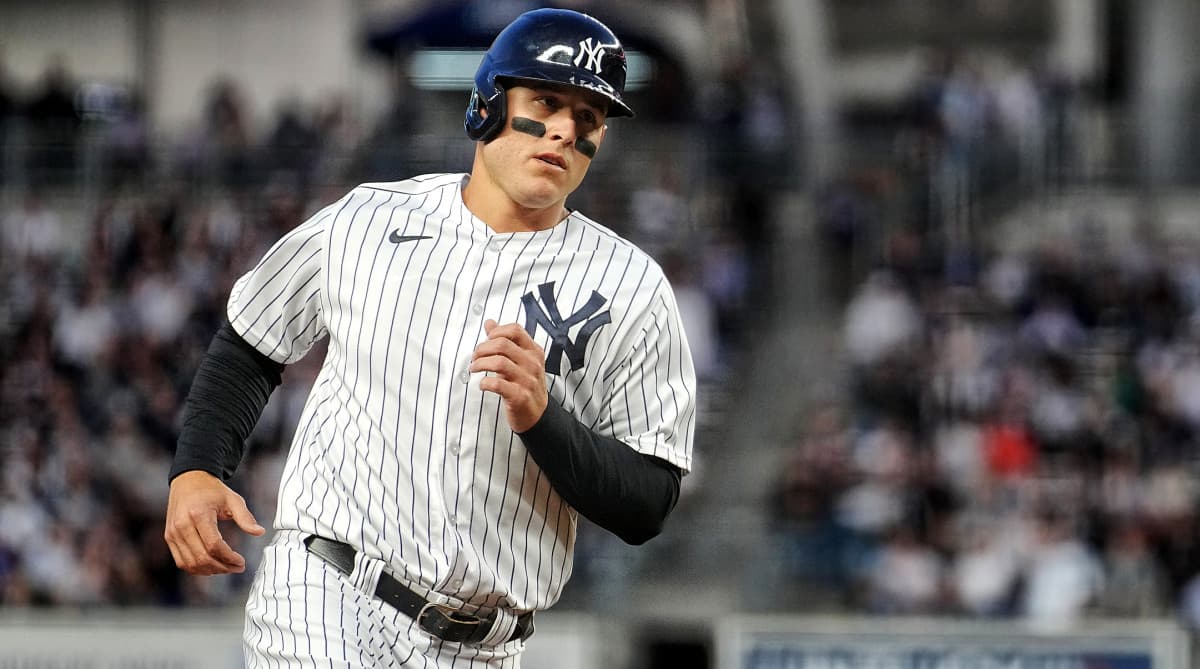 The Blue Jays are set to host the New York Yankees, the team with the best record in baseball.
At a glance, this should be viewed as yet another test for Toronto, a team that's been grinding through a gauntlet of playoff-caliber opponents over the past few weeks. While that's true, this is actually more of a test for the Yanks, who have had a fairly soft schedule over the first month of play.
New York opened their season by hosting the Red Sox and Blue Jays and came out of it with a 4-3 record. Since then, they've gone 12-3 and are currently riding a nine-game winning streak.
You can obviously never scoff at such a streak, but it's important to note that the Yankees have played Baltimore, Detroit, Cleveland, Baltimore again, and Kansas City during this stretch. Cleveland is the best of those teams and they boast a 10-12 record for the season.
Are the Yankees winning because they're playing weak opponents? Or are they actually really good? We'll have a better idea of what the answer is after this series is finished.
Worth mentioning…
Pitching has been the strength of the Yankees thus far, as their team ERA of 2.72 ranks second in baseball behind only the L.A. Dodgers. Their offence is currently being carried by Aaron Judge and Anthony Rizzo, who are slashing .300/.364/.663 and .269/.394/.667 respectively.
It's the beginning of May so teams needed to trim their rosters from 28 players to 26 players on Monday. The two odd-men-out for the Blue Jays wound up being pitcher Bowden Francis and utility guy Gosuke Katoh.
Katoh has quickly turned himself into a fan favourite in Toronto so it's unfortunate to see him go down. It seems the team is opting to keep up the right-handed-hitting Vinny Capra for now because they'll be facing two left-handed starters in the series against the Yankees.
In other news, Teoscar Hernandez, who got injured when the Blue Jays faced the Yankees in New York a couple of weeks ago, is heading to Dunedin for a rehab assignment. He won't be back for this series but the hope is that he can join the team in Cleveland on the weekend.
Another Yankees-related note, everybody on their roster is vaccinated and was able to cross the Canada-U.S. border. There had been some speculation that some key members of the team weren't vaccinated but Jon Heyman reports that isn't the case.
The head-to-head…
Ross Stripling vs Jordan Montgomery 
Going for the Yankees in the series-opener will be Jordan Montgomery, one of the arms that the Blue Jays didn't see in The Bronx back in April. Montgomery had a rough first start of his season but, since then, he's scattered just three earned runs on 10 hits and four walks over 16 2/3 innings across three starts. The Blue Jays saw Montgomery twice last season and hit him well both times.
Ross Stripling will make his fourth start of the season for the Blue Jays on Monday. Stripling's last start was far and away his best of the season, as he held the Red Sox to just one run over five innings of work while striking out seven. Through three starts, Stripling has been very effective, as he owns a 2.77 ERA.
Alek Manoah vs Jameson Taillon
New York's second starter of the series will be Jameson Taillon, the oft-injured former No. 2 overall pick. Taillon has been very good this season, as he sports a 3.26 ERA with 17 strikeouts to two walks, but he hasn't been able to go any further than five innings in any of his four starts. Taillon made his season debut against the Blue Jays in April and allowed two earned runs over four-and-two-thirds innings, with all of the damage coming on a two-run George Springer home run.
On the other side of the mound in that game was Alek Manoah, who will again oppose Taillon on Tuesday. Manoah was an ace in that game against the Yankees, as he tossed six shutout innings while picking up seven strikeouts. Manoah has a 1.53 ERA over three career starts against the Yankees. The only Yankee who's ever done damage off of Manoah was Brett Gardner, who hit a three-run bomb last September, and he's no longer with the team.
Yusei Kikuchi vs Nestor Cortes
The series finale will be another rematch from the last time these two teams met in New York, as Yusei Kikuchi will go up against lefty Nestor Cortes.
Kikuchi went three-and-one-third in that one and somehow only allowed two earned runs, as Toronto's defence compensated for a bunch of the hard contact that he allowed. Cortes tossed four-and-one-third scoreless innings in that game and then New York's bullpen shut the Blue Jays down the rest of the way.
Through 20 2/3 innings this season, Cotres has only allowed three earned runs. Kikuchi, on the other hand, has made it through the fourth inning in just one of his four starts this season.
---