Pre-Series Notes: This trip to Boston begins arguably the most difficult stretch of the Blue Jays' season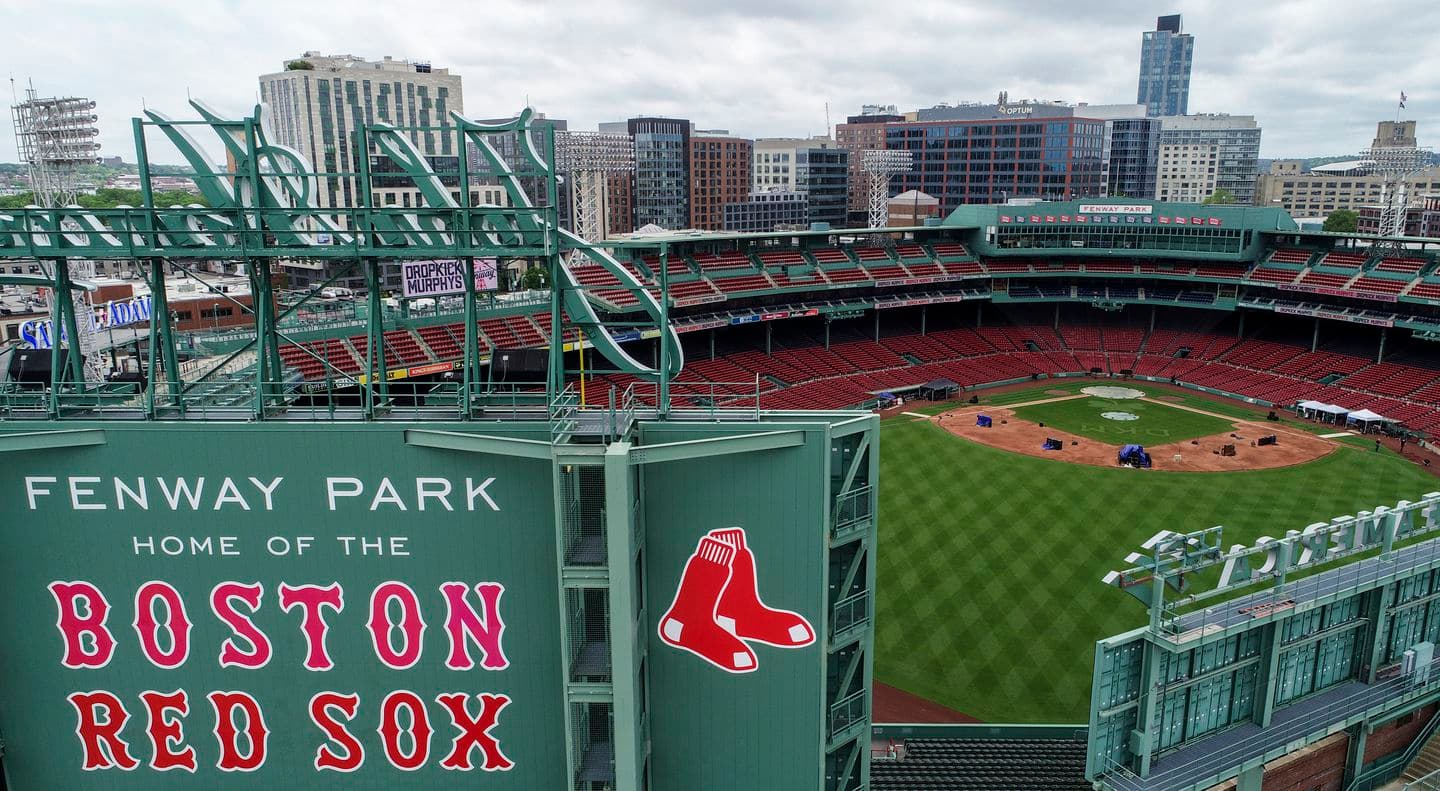 There's an argument to be made that this is the most difficult part of the Toronto Blue Jays' schedule over the entirety of the 2021 season.
They'll start off in Boston with the Red Sox, they'll then head to Houston for three with the Astros, and then they're home to face those same Red Sox and Astros along with a series against the New York Yankees. It's 16 games in 16 days against three of the top five teams from the American League East last season.
But if you're going to be a good team, you have to beat the good teams. The Blue Jays went 2-4 against Houston, 9-10 against Boston, and 11-8 against New York last season. A better head-to-head against the Red Sox and the Blue Jays are in the playoffs last fall and Boston is watching from home.
We learned last year that there's no such thing as It's Early when it comes to life in the AL East. The Blue Jays need to go, at the very least, 8-8 in this stretch.
Worth mentioning…
The Red Sox are dealing with a COVID-19 issue, as both Christian Vasquez and Kevin Plawecki have been placed on the COVID list. Coming up in their places are Connor Wong and Ronaldo Hernandez.
Wong was one of the prospects that Boston got back from the L.A. Dodgers in the Mookie Betts trade. He's hit well in the minors and went 4-for-13 with a double and a triple during his brief debut last season. Hernandez is a name who's considered to potentially be Boston's catcher of the future.
We have a sort of update on Hyun Jin Ryu here from Jon Heyman, as the team apparently is hoping that he only misses two or three starts. As I mentioned when he went on the Injured List, I can't imagine the Blue Jays rushing Ryu back because he clearly needs some time to sort himself out and get into a groove, which he wasn't able to do during the shortened spring training this year.
The head-to-head…
Yusei Kikuchi vs Nate Eovaldi
Kikuchi's first start of the season was a rough one, as the Yankees tagged him for three runs, two earned, on five hits, and two walks over just three-and-one-third innings. Things don't get any easier as he goes up against the Red Sox, a team with some big right-handed bats in the middle of their lineup. The Sox roughed Kikuchi up the last time they saw him, which was April of last year.
The Sox, meanwhile, will be sending out their ace, Nathan Eovaldi. Both of Eovaldi's outings thus far have been ho-hum. He allowed three runs in five innings against the Yankees and then allowed two runs in five innings to the Tigers in his second go. The issue for Eovaldi in both outings was keeping the ball in the park, as he's allowed four dingers all told. The Blue Jays saw Eovaldi twice last season. He was great in one of them and got lit up in the other.
Jose Berrios vs Nick Pavetta
After a disastrous showing on Opening Day, Jose Berrios bounced back with a quality outing against the Yankees, as he went five innings and allowed three earned runs, all of which came in the fifth inning. One of Berrios' best outings as a Blue Jay last year came in August against Boston, as he held them to one run over six innings of work.
Nick Pivetta has struggled through his first two starts this season. He allowed four runs in five-and-two-thirds against the Yankees in his first outing and then got clubbed for another four runs in just two innings by the Twins. The Jays saw Pivetta five times last season so they know exactly what to expect.
Kevin Gausman vs Tanner Houck
Though his ERA is 4.22 after two starts, Kevin Gausman has looked excellent so far this season. The most impressive thing about his stat line is the fact he's pitched 10 2/3 innings and hasn't yet issued a walk or allowed a home run. Since he was in the National League for a few years, the Sox haven't seen Gausman since 2018, and he's a very different pitcher now than he was then.
Tanner Houck will go for the Sox in the series finale. Last year's rookie sensation, Houck came into this year with big expectations and he's been solid thus far. He had a rough first outing in New York but bounced back and shut out the Twins over five-and-two-thirds innings. The Jays saw Houck twice last year and he held them to two earned runs over seven-and-two-thirds innings.
---