Prospect Orelvis Martinez breaks the Fisher Cats record for most home runs in a season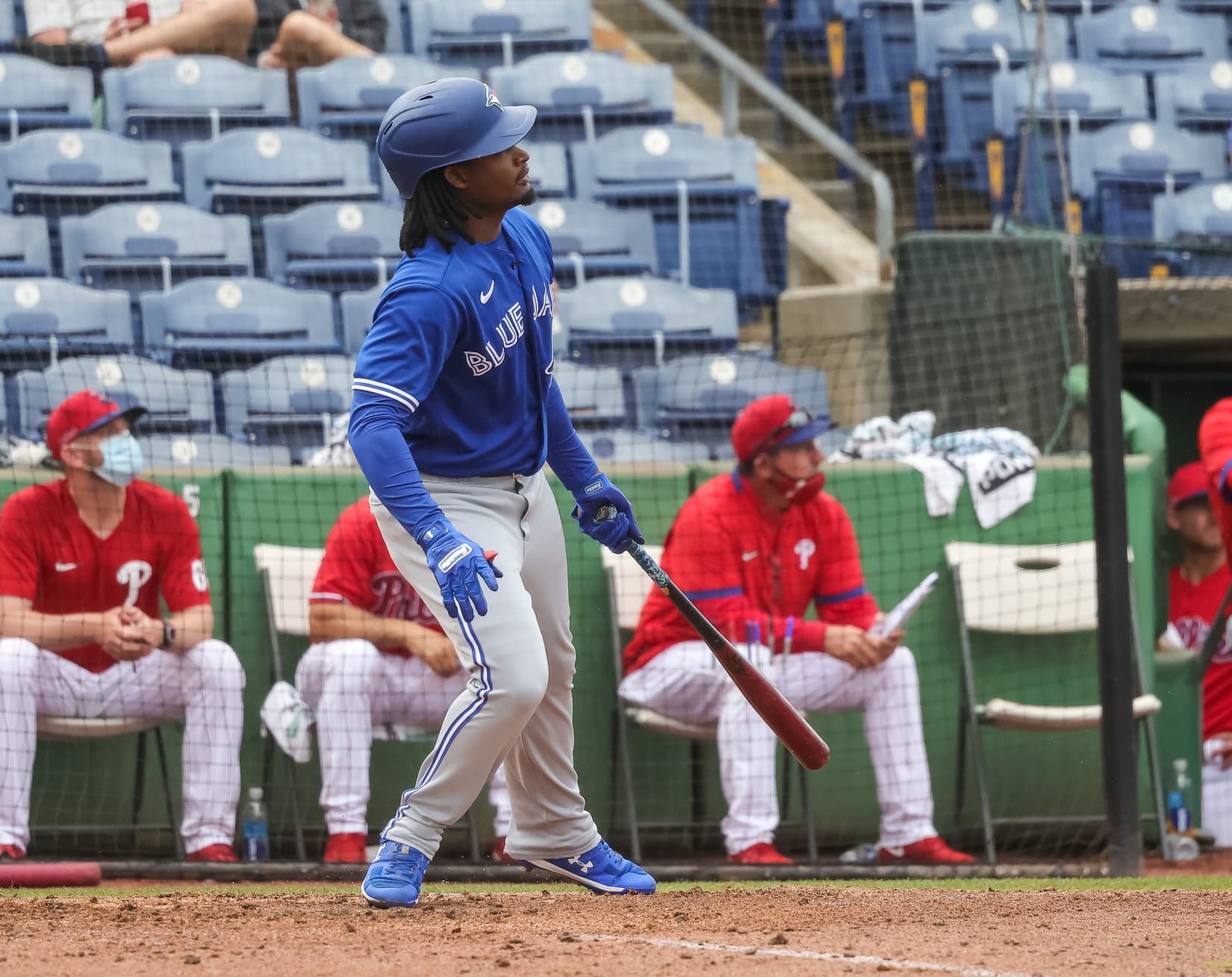 Photo credit:© Mike Watters-USA TODAY Sports
It was only a matter of time, but Orelvis Martinez has broken the Fisher Cats record for most homers in a season.
On Sunday afternoon, he tied his career high in home runs, as he smashed his 28th of the season over the left field wall. Not just that, but he now owns the New Hampshire Fisher Cats record for most homers in a season.
With the homer today, Orelvis Martinez tied 27-year-old Quincy Nieporte at the top of the Double A leaderboards for home runs.
The two other players who hit 27 homers for the Fisher Cats Chip Cannon, who did it in 2006 in 524 plate appearances, and Eric Thames, who did it in 2010 in 650 plate appearances. Orelvis Martinez hit his 28th homer in his 409th plate appearance of the season. Not just that, but Martinez is still only 20 years old, while Chip Cannon was 24 and Eric Thames was 23.
What's even more impressive is how quickly he hit his career high. Last season between Low A and High A, he hit 28 homers in 451 plate appearances. Despite being at a higher level against more experienced pitchers, he was able to do it in 409 plate appearances.
While laying off of off-speed pitches was a concern heading into the season, he has been much better at drawing walks since the first month of the season. Since May 1st, he has a 28 K% and an 8.75 BB% in 343 plate appearances. In the month of April, his BB% sat at 1.5% while his K% was an elevated 35.8%. So obviously, progress has been made.
Martinez will be rule five eligible at the end of the season, meaning the Jays will add him to the 40-man roster. There's a good chance he'll start his 2023 season in Triple A, with the possibility of joining the big league team in the middle of the season.
As always, you can follow me on Twitter @Brennan_L_D. Each day, I clip highlights of minor leaguers. Next week will be the busiest I'll be, as all four affiliate teams will be available to watch on MiLB TV.
---