Red Sox fans are saying the Blue Jays just ended their team's season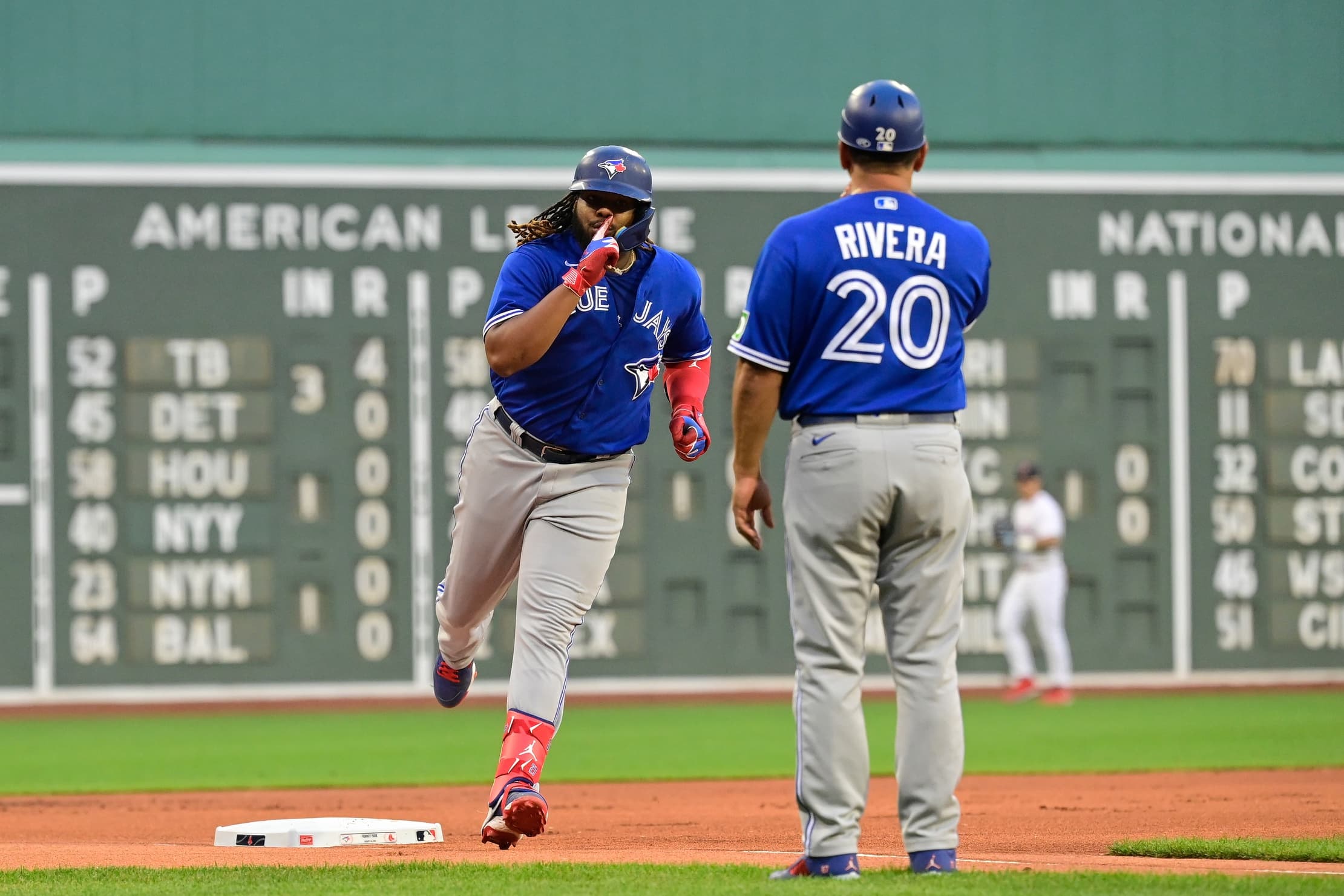 Photo credit:© Eric Canha-USA TODAY Sports
Talk about flipping the script.
The Toronto Blue Jays rolled into Boston this weekend having dropped all seven of their meetings with the Red Sox so far this season.
When the series kicked off on Friday, the Blue Jays had a 60-50 record and the Red Sox were right on their heels at 57-51. Just two-and-a-half games back, the Red Sox had a chance to jump Toronto in the standings if they went ahead and completed their third sweep of the Blue Jays this season.
That didn't happen.
Alek Manoah led the Blue Jays to a commanding win on Friday, they edged the Red Sox out thanks to a Reese McGuire baserunning gaffe on Saturday, and then Toronto completed the sweep on Sunday with one of their most lopsided wins of the season.
Everything went right for the Blue Jays this weekend. Davis Schneider came up from Triple-A Buffalo and sparked the team's offence with arguably the most impressive debut series in baseball history. The defence was sound while gaffes on the other side helped the Blue Jays rally. The starting pitchers logged so many innings that the bullpen will be rested for the upcoming series in Cleveland.
From Boston's perspective, this sweep was the gut punch that came after the front office "abandoned" the team at the trade deadline. The Red Sox's most notable move was trading away utility guy Enrique Hernandez and they didn't add anybody of note. The team's lack of pitching depth caught up to them this weekend as the Blue Jays teed off on their back-to-back bullpen days.
The Red Sox probably aren't dead just yet. They'll host the miserable Kansas City Royals and Detroit Tigers before hitting the road to face another non-playoff team in the Washington Nationals. Still, they'll need to put together a huge run over the next couple of weeks to make up the ground they lost this weekend, as they're now five games back of the Blue Jays.
Meanwhile, the Blue Jays will head off to Cleveland for four games with the Guardians and then they'll return home for a weekend series with the Chicago Cubs. They'll have a day off before hosting the Phillies and then they'll head out to play the Cincinnati Reds and Baltimore Orioles.
That isn't an easy stretch, but if the Blue Jays play like they did this weekend in Boston, they'll be just fine.
---