Reinforcement Options for the Struggling Bullpen
Photo credit:© Gregory Fisher-USA TODAY Sports
It's no secret that, over the last week or ten days, the once strong Blue Jays bullpen has taken a turn for the worst.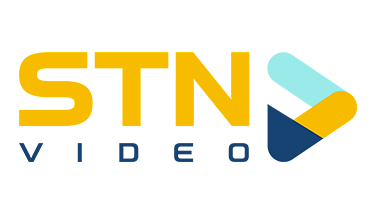 It's not entirely unexpected of course, given the injuries they've suffered and the total offensive numbers put up by all teams playing at TD Ball Park in Dunedin. With very few pitchers in The Jays bullpen overflowing with equity, it wouldn't be shocking to see a number of developing arms in the high minors get their chance to shine as the team packs up and moves back to Buffalo. So, let's have a look at some of the names you may not be familiar with who are likely to get consideration as the season progresses.
Tayler Saucedo – LHP
Saucedo was a 21st round pick of The Blue Jays in 2015. He's a tall, slender lefty who's pitched both out of the bullpen and as a starter over the course of his 142 appearances minor league career. It's been an up and down road for him along the way, but after last year's lost season, he appears to have discovered the strike-out in a meaningful way. Never having averaged more than one per inning, he's struck out 11.3/9 to start the 2021 campaign, allowing no runs and issuing just one walk over 10.1IP.
Connor Overton – RHP
I previously profiled Overton after his strong spot-start a couple of weeks ago. He's since followed up his impressive start with two more lengthy appearances out of the Buffalo bullpen. Overton's fastball has plenty of movement and he's used it to pitch to contact and get guys out. He continues to limit base runners, and even though he hasn't racked up strikeouts, he's shown an ability to get batters out consistently.
Kirby Snead – LHP
Snead has been proving the doubters wrong for years. He doesn't look like your typical late-inning reliever, and he doesn't have stuff like your typical late-inning reliever, and yet he continues to excel in any situation he's been used it. It doesn't matter if it's opening, closing, or anything in between, Snead misses bats and gets weak contact regularly. He might look like he plays the fiddle in a bluegrass band, but Kirby gets outs.
Carl Edwards Jr – RHP
Edwards Jr. is like the first guy on this list that we'll see get called up. Perhaps most famously known as the guy who cleaned up Aroldis Chapman's mess in the Cubbies World Series-clinching victory in 2016, he's since floundered, bouncing around from team to team and struggling to find innings wherever he's gone. When he has found success, he's missing bats at a high rate, and when he's struggled, he's missed the strike zone at a high rate. Given the current climate of the bullpen, it would be shocking if he didn't get a shot, especially after three clean appearances with The Bisons. If it doesn't work out, he could be outrighted and nothing is lost.
Bryan Baker – RHP
Baker is another big righty in The Bisons' bullpen who has dominated AAAE hitters in the early parts of this season. He's also only allowed 3 hits this season in 7.2IP while piling up an impressive 12 strike-outs. This is nothing new for Baker who has pitched out of the bullpen for his entire career and averaged double digits per nine-innings since 2018. Baker was acquired by The Blue Jays for Seunghwan Oh in 2018 and has done nothing but impress since joining the organization.
Zach Logue – LHP
Logue is a bit more of a stretch than the previous names on this list, in large part because he's pitching in AA New Hampshire currently, being used as a starter as he has throughout most of his minor league career. Logue doesn't offer a whole lot of flash. He throws strikes and gets contact with a strong repertoire. Despite only seeing 3.1IP in AAA, he could be looked at as a bullpen option in the near future, especially given his ability to get outs from both left-handed and right-handed hitters. It would seem likely that he would see time in Buffalo before getting the call all the way, but stranger things have happened.
Jon Harris – RHP
Harris is another big right-hander currently pitching in New Hampshire. He's yo-yoed through the minor leagues finding both struggles and success along the way. He's begun the 2021 campaign with a string of success over 10.1IP. He's given up 3 runs so far, all 3 on solo home runs. He's 27 years old, and given the amount of success he's had against AA hitters to start the season, it shouldn't be long before he's in the Bisons bullpen, auditioning for a role with the big club.