Report: Vladimir Guerrero Jr. is open to signing a long term deal with the Blue Jays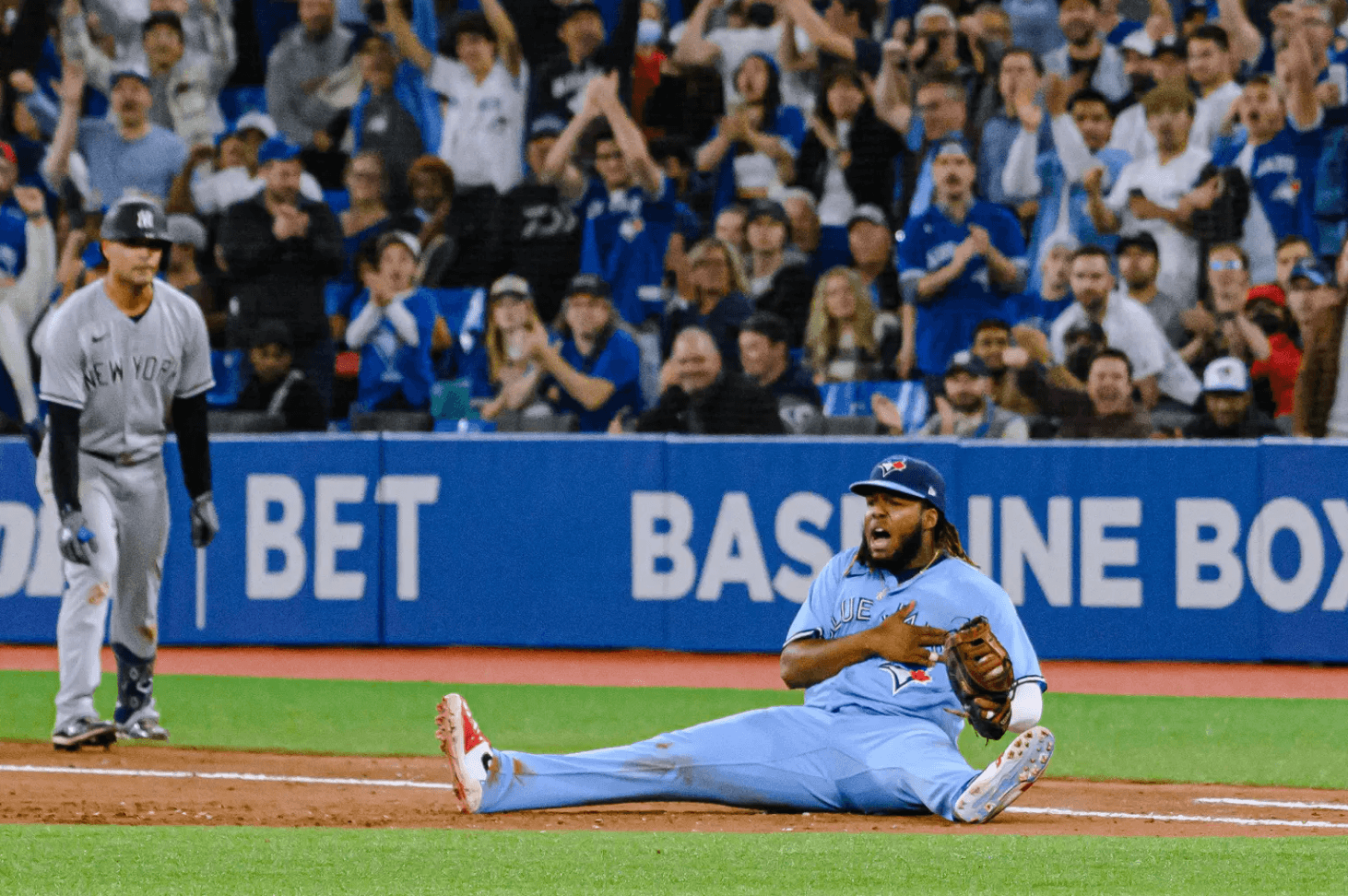 With many highly touted young stars getting signed to long-term contracts, it begs the question of when Vladimir Guerrero Jr. will get his.
According to Héctor Gómez, Guerrero Jr is open to signing a long-term deal with the team as he loves playing in Canada. It's also noted that he hopes that it could happen in the upcoming off-season.
Former top prospects like Fernando Tatis Jr, Ronald Acuna Jr, Wander Franco, and Julio Rodriguez have already signed long term deals before reaching free agency. While it's hard to call these deals "team friendly", these deals could realistically keep them off the free agent market.
After this season, Vlad will have three years of arbitration remaining before becoming a free agent in 2026 when he'll be 27. This season, the first baseman is making just under $8 million, with that set to increase each year of arbitration.
Without a doubt, Vlad deserves a long-term deal worth a lot of money. The question is how much? In 2021, Vlad slashed .311/.401/.601 in 698 plate appearances. He hit an MLB-leading 48 homers and had a 166 wRC+.
In 2022, he hasn't quite looked the same. He's slashing .278/.342/.485 with only 28 homers in 625 plate appearances. Furthermore, his wRC+ has dropped to 134, which is still 34% better than the average player, but a huge drop-off from the season prior.
Not just that, but the Canadian-born first baseman is a fan favourite and a huge part of the chemistry of the dugout.
With all that being said, Vlad is a generational talent, and even in an off-year, he's one of the best players in the league. The longer it takes the Blue Jays to sign Vlad, the harder it will be. It'd be wise of the organization to sign him in the off season.
As always, you can follow me on Twitter @Brennan_L_D.
---