Right-handed bats the Blue Jays should consider adding at the trade deadline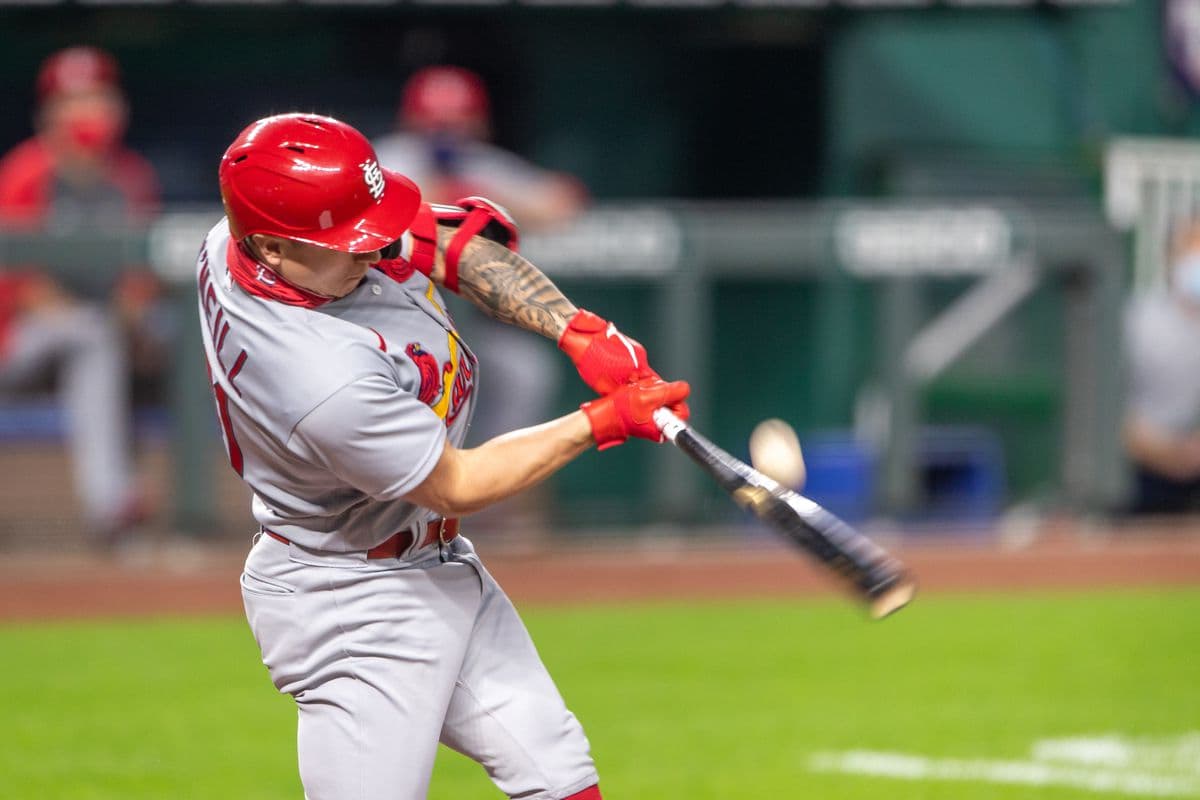 Photo credit:William Purnell/Icon Sportswire
With the trade deadline just a few weeks away, the Toronto Blue Jays are one of the many teams across the league looking to improve before the dog days of summer really come into focus. The market will look a lot different compared to years past, mostly because there are a lot of teams likely buying compared to selling (at least for the time being), and much of the focus will be dominated by what the Angels plan to do with Shohei Ohtani as the deadline nears.
For the Blue Jays, they do have a few needs that could boost the club and hopefully position themselves in a Wild Card spot within a tough AL East division. The team could use another arm or two, whether that be in the rotation or the bullpen, just to give the club some added depth in the event of injury as well as shore up those areas should they try and make a run in the postseason. The club
has already been linked to former Jay Marcus Stroman
out of the gate and could also look to improve other areas with Hyun Jin Ryu and Chad Green set to return sometime over the next two months, but we shall see how that tree shakes out over the next few weeks.
Another area of need for the Blue Jays comes from the plate, as the club has really struggled against left-handed pitchers this year, and they could use another right-handed bat off the bench. While right-handed Jays are faring alright against lefties (.264 average with a .739 OPS), the left-handed bats of Cavan Biggio, Daulton Varsho, Kevin Kiermaier, and Brandon Belt are not finding much success against lefty pitchers, with no member from that group having hit a home run yet while adding just seven RBIs.
Platoon Splits – Blue Jays

| Split | G | GS | PA | AB | R | H | 2B | 3B | HR | RBI | BB | SO | BA | OBP | SLG | OPS | BAbip |
| --- | --- | --- | --- | --- | --- | --- | --- | --- | --- | --- | --- | --- | --- | --- | --- | --- | --- |
| vs LHP | 59 | | 672 | 600 | 82 | 155 | 27 | 1 | 14 | 79 | 60 | 129 | .258 | .326 | .377 | .703 | .304 |
| vs LHP as RHB | 57 | | 514 | 458 | 75 | 121 | 23 | 0 | 14 | 72 | 47 | 86 | .264 | .333 | .406 | .739 | .294 |
| vs LHP as LHB | 52 | | 158 | 142 | 7 | 34 | 4 | 1 | 0 | 7 | 13 | 43 | .239 | .306 | .282 | .587 | .340 |
The organization does have
Jordan Luplow down in Minors
, who has been known to work well against southpaws, but the Blue Jays have kept him down in Triple-A for most of the year and it doesn't look like they are willing to give him a shot back up in the big leagues just yet. That being said, the Jays could look to add another bat whether it be through a trade at the deadline or possibly the waiver wire, although either move mentioned above (including promoting Luplow) will cost the Jays a 40-man roster spot.
Let's take a look at some potential options.
Tommy Pham – LF
It is yet to be seen whether the New York Mets are willing to part ways with some of their players considering their 42-50 record, but if they are looking to move some players, outfielder
Tommy Pham
is an option the Jays may want to consider.
Joining the Mets this past offseason on a one-year, $6 million dollar contract, the outfielder is putting forward a strong campaign, boasting a .271/.347/.476 slash line with nine home runs and a .823 OPS. Against left-handers, Pham is sporting a .536 SLG and a .889 OPS while 77.7% of his home runs have come off southpaws. Overall, Pham is hitting the ball hard (92.3 MPH average exit velocity) and is hitting the left-handers well, something the Blue Jays could utilize to go along with his above-average speed.
The one drawback is he is primarily a left-fielder, meaning he would have to split time with Daulton Varsho/Whit Merrifield while potentially finding space as the DH, but looking at his one-year deal and manageable owed money, this could be an easy trade for the Blue Jays to explore should the Mets decide to part with some assets.
Nelson Cruz – DH
Last week, the San Diego Padres
decided to DFA
veteran slugger
Nelson Cruz
, with the club looking to create roster space for pitching depth and infielder Matthew Batten.
On the year, Cruz was putting forward respectable numbers with the Friars, authoring a .681 OPS with five homers and 23 RBIs through 49 games. At 43 years old, he is one of the oldest players left in the game, and while his numbers against LHP might not rank as well as others in this article (.241 AVG and .666 OPS), the veteran presence he would bring to the clubhouse plus the change of scenery could potentially bring back his slugging ways and benefit a Jays squad looking to secure a postseason win for the first time since 2016.
The risk would not likely be too high considering financial aspects, and the Jays are
already kicking the tires
on a potential fit, but there is a chance that Cruz can't find a groove with the Jays if he does sign with Toronto and he could be back on the DFA train later this year, which wouldn't bode well for a club still needing a right-handed bat down the stretch. He also can really only play DH, so if the bat isn't playing, the bench spot for his services will need to be for someone else.
Tyler O'Neill – OF
The St. Louis Cardinals have been one of the biggest surprises this year, as the club boasts a lot of talented players but has struggled to put wins on the board, currently owning a 39-53 record and sitting last in NL Central.
President John Mozeliak
has already informed the media that the Cardinals will likely be selling at the deadline, meaning a few players could be given their walking players come to the end of July.
Tyler O'Neill
has been part of the trade rumour mill for quite some time this season and even into last, as the Burnaby, B.C. product has struggled to carve out a full-time role in the Cardinals outfield due to injury and inconsistent play. This season, O'Neill has missed quite a few games with a lower back strain and has been rehabbing in Triple-A since early July, with reports indicating a return to the big leagues is on the horizon. The righty-batting left fielder also had a
spat with manager Oliver Marmol
earlier this season, likely adding fuel to the trade rumour fires as the outfielder could be in need of a fresh start aided by the Cardinals' dismal record.
While his 2023 stats are not eye-popping, his career stats against left-handers is what the Jays would be hoping to find, as O'Neill owns a .801 OPS with 13 home runs through 263 at-bats while facing left-handers. The fit on the roster also makes sense, as he can platoon with Varsho/Merrifield in left field depending on who is on the mound and his plus speed and added outfield defensive abilities are a bonus, as long as he can stay healthy. A free agent following the 2024 season, this seems like a deal the Jays can afford to make but there is substantial risk when it comes to him staying healthy for the long run with a change of scenery at the Rogers Centre, a move that can backfire quickly if he ends up on the IL in short order.
---