Ross Atkins speaks about Nate Pearson, Julian Merryweather, Alejandro Kirk and more!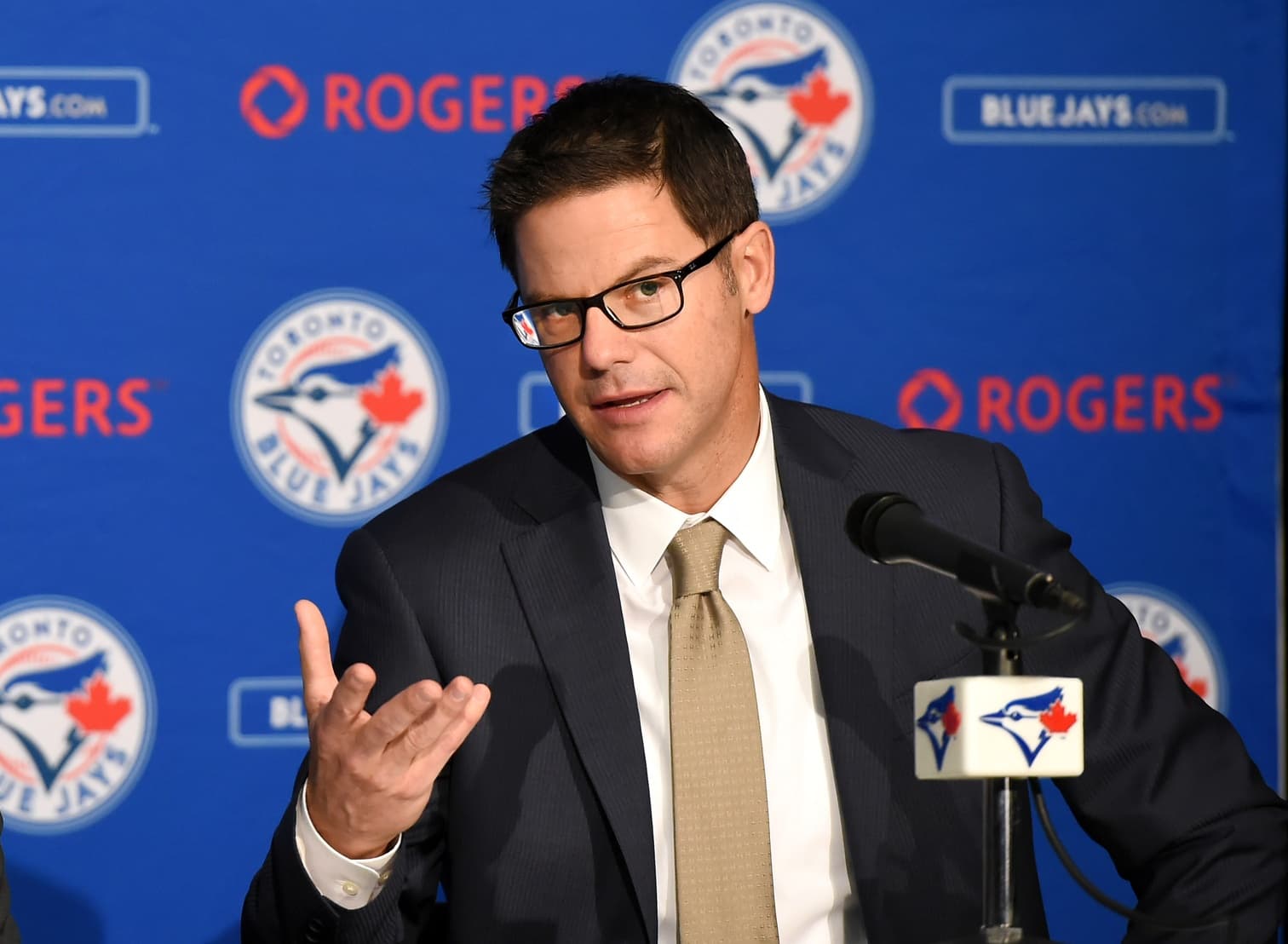 Photo credit:Dan Hamilton-USA TODAY Sports
Bad news on the Nate Pearson front, as Ross Atkins mentioned today to media that the Blue Jays' No. 1 prospect suffered what he called a
"mild re-aggravation"
of his groin while working to get back up to speed. It's looking more and more likely that Pearson will begin the season on the Injured List.
Seeing Pearson suffer a setback is unfortunate, but I think we all knew that he wasn't going to be ready for the start of the season as soon as he got injured in the first place. The Blue Jays have been extremely protective of Pearson's arm by limiting his innings over the years and there was no way they were going to do anything close to the realm of rushing him to be ready for opening day.
It seems as though Ross Stripling is the most likely candidate to replace Pearson in the rotation, which right now consists of Hyun Jin Ryu, Robbie Ray, Tanner Roark, and Steven Matz, but Atkins specifically raved about T.J. Zeuch, who topped out at 95.9 miles-per-hour on Monday. Atkins said that the team is encouraged from what they've seen from Zeuch thus far (he was also somebody who was singled out as a positive from last summer's Alternate Training Site) and even went so far as to say his velocity increase was a "great day for the organization."
I mean, the "great day for the organization" thing obviously isn't just about Zeuch specifically, it's about the Blue Jays with their training systems and data and this and how they have the capacity to get their pitchers throwing harder, and Zeuch is simply a success story there (we've also seen Robbie Ray and Hyun Jin Ryu throwing harder this spring than they did last year). But it's interesting to hear how high Atkins appears to be on the 2016 first-round pick as he's somebody many have written off as not much more than a depth arm who would log long-relief innings in the majors.
Zeuch has tossed seven innings thus far in spring training and has only allowed one earned run on five hits. That seems really good but he also only has one strikeout over those seven innings of work. Another thing to mention is that Zeuch has options, which will figure into whether he makes the team over somebody who would need to clear waivers.
Speaking of options and roster spots,
Scott Mitchell reported
that Francisco Liriano and Joe Panik have opt-outs in their minor-league deals before the end of camp while A.J. Cole's opt-out comes during the season. At this point, I would assume that both Liriano and Panik crack the team out of camp.
That would have the bullpen with Kirby Yates, Jordan Romano, Rafael Dolis, Tyler Chatwood, David Phelps, Ryan Borucki, and Liriano, with one or two other spots up in the air depending on if the team wants to have a three- or four-man bench.
I would guess Julian Merryweather is going to end up on the big-league team as well.
Atkins said that the plan for Merryweather
was that he'll be used this year the way he was last year, which consisted of a bunch of two-inning outings. He still has an option and could be stretched out in Triple-A, but with Zeuch, Anthony Kay, Thomas Hatch, and Trent Thornton already in the mix, it really seems like the Blue Jays are ready to lean into Merryweather being a full-time reliever.
While you'd like to see him get a chance to hack it as a starter, there's obviously worry about Merryweather's ability to do so based on his durability and injury history. He was a weapon for the team last year as a reliever and could be a big part of the team this season in a similar role. I think he nicely fits the profile as a two-inning opener.
Finally, when asked about one of the team's most interesting position player roster battles, which is Alejandro Kirk vs Reese McGuire, Atkins simply offered up "we'll see" as a response.
The reality here is that Kirk is the better player, largely because he can actually hit, but he has options and McGuire doesn't, and the team likely doesn't want to lose the latter on waivers. As bad as McGuire was last season, he's still a big-league-calibre back-up catcher given the fact he's strong defensively. But if Kirk kills it in Triple-A and McGuire continues to struggle at the plate, they won't be able to keep him off the roster for long.