Shohei Ohtani on 2022 Angels: "I have a rather negative impression of this season"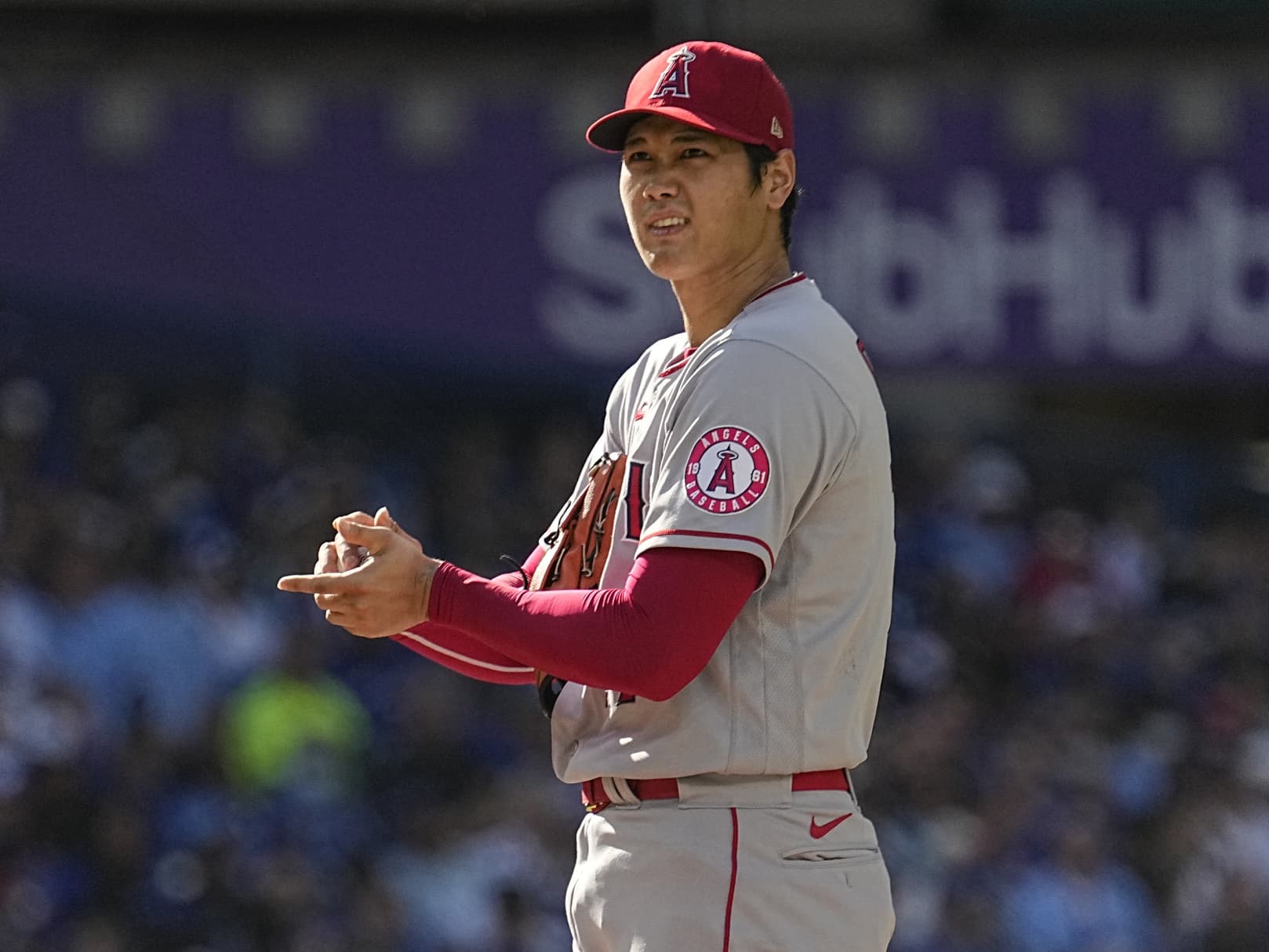 Photo credit:© John E. Sokolowski-USA TODAY Sports
Another year of Shohei Ohtani's career has come and gone without a sniff of meaningful baseball.
The Los Angeles Angels started off well, sitting at 14-8 at the end of April, but a 14-game losing streak that started in late May and into June completely derailed their season. They wound up finishing 73-89, 13 games out of a wild-card spot in the American League.
The Angels have now missed the playoffs in eight consecutive seasons, with their last appearance being a sweep at the hands of the Kansas City Royals in the 2014 American League Division Series. In the five seasons since Ohtani came to Los Angeles from Japan, the Angels' best result was an 80-82 record.
"I have to say that August and September in particular felt longer to me than last year," Ohtani said, speaking in his native language of Japanese. "We were not able to play as many good games as we would like — including 14 consecutive losses. So I have a rather negative impression of this season."
Ohtani himself had an excellent performance, slashing an All-Star caliber line of .273/.356/.519 at the plate while also posting a 2.33 ERA over the course of 28 starts. He'll likely finish as the runner-up to Aaron Judge, who led baseball with 62 home runs, for this year's American League Most Valuable Player Award.
It's pretty obvious that Ohtani would be frustrated by the circumstance in Los Angeles, given the team hasn't been anywhere near competitive during his tenure there, but we've never seen him come out and express such a thought publicly.
The Angels and Ohtani agreed to a one-year, $30 million deal a couple of weeks ago but he'll be eligible to become a free agent at the end of the 2023 season. The question now for Los Angeles is whether to try to load up and make a run while he's under control or just pack it in and trade him away following two of the most impressive seasons seen in baseball history.
From a Blue Jays' perspective, whether it's next winter as a free agent or this off-season through a trade, Ohtani would be the perfect addition to push the team over the top. They need a quality starting pitcher and a left-handed bat and Ohtani is both of those things.
He'd obviously cost a lot, both in terms of the prospects they'd have to send back and how much they'd have to pay him to stick around, but the value he'd provide the organization on the field and in their marketing and promotion would be incredible. It's the big splash that Blue Jays fans are looking for.
---