Sink or swim
Photo credit:© Raj Mehta-USA TODAY Sports
The last month has been quite a rollercoaster ride.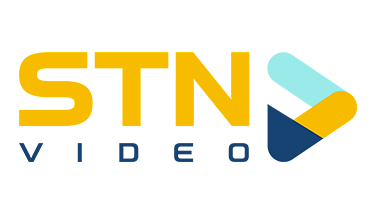 The Blue Jays returned to Toronto for the first time in nearly two years at the end of July and promptly put together their strongest stretch of the season. They swept the Royals, took three of four from Cleveland, and then went and beat Boston in three of four games, highlighted by an epic late-game, go-ahead bomb by George Springer.
At that point, they were 60-50 and seemed poised to track down a playoff spot.
And then the team hit the road and everything went to shit. They split a four-game series in Anaheim, lost two of three to Seattle, and then dropped two to the horrendous Nationals. Upon returning home, the Blue Jays then dropped two of three to the Tigers, a mediocre opponent, and then squeezed out a split with the White Sox.
Taking four of six games against the Tigers and the Orioles this week helps, but that wasn't the result we were hoping for back in June when we looked ahead to this "soft" part of the schedule.
Now, here we are. The Blue Jays are 70-62 and there isn't really any room for error. They're about to play three with Oakland, a team they're chasing, and then four at Yankee Stadium against the New York squad who seems to have the top wild-card spot locked up.
Here's pretty much what we're going to have to see over the next few weeks in order for this team to make the playoffs…
The reality is that not taking advantage of teams like Washington, Detroit, and Baltimore lately has put the Blue Jays in a position in which they're facing quality opponents with very little room for error. They're four-and-a-half back of the second wild card with a pair of other teams to jump.
Oakland has been struggling lately, having won just three of their last 10, highlighted by a seven-game losing streak. A positive for the Blue Jays is that the A's also have a bit of a tough schedule coming up, as they play the White Sox right after they're finished in Toronto. Taking care of business and winning this series would be huge in keeping the Blue Jays' playoff hopes alive.
And then there's Boston, the other team the Blue Jays need to catch. The Red Sox just split a four-game series in Tampa Bay, and now they're heading home to play three with Cleveland and then three more with the Rays. Like with Oakland, ideally, the Blue Jays can get some help here.
But, ultimately, it all comes down to actually winning games, as Toronto can't make up ground in the standings by simply hoping that everyone else loses. They'll send Jose Berrios, Alek Manoah, and Robbie Ray, their top three starters at this point, to the mound this weekend against Oakland, giving them a prime chance to win the series.
Anything less and it starts to become very, very hard to imagine making the playoffs.