Sizing up the American League East: New York Yankees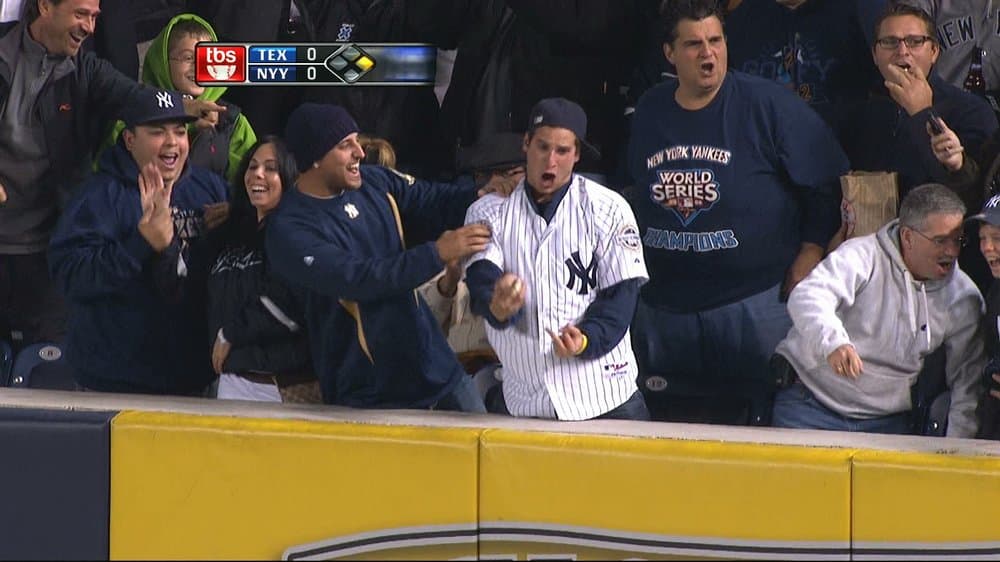 Next up in the series of "meeting the AL East teams" are the disgusting New York Yankees. They have a lot of big names but don't let that fool you, this team is the fourth-best team in the division. 
Infielders:
Gary Sanchez (Catcher)
Kyle Higashioka (Catcher)
Luke Voit (First Baseman)
Gleyber Torres (Second Baseman)
Gio Ursehla (Shortstop)
DJ LeMahieu (Third Base)
Miguel Andujar (Utility)
Gary Sanchez can hit bombs and has a great arm, but that's about it. He strikes out 27.5% of the time and is barely above the Mendoza Line at .204. This would be fine, if he was good defensively. He is not. Sanchez had his worst defensive season yet as he finished with a -10 DRS.
Higashioka is even worse with the bat, but actually provides value defensively as he finished with a DRS of 5. He's Gerrit Cole's personal catcher and always kills the Jays for some reason.
Luke Voit only played in 68 games in 2021 and he looked okay. He had a slash line of .239/.338/.764 and hit 11 home runs. That's an alright pace in terms of home runs per game, but in 2020, he hit 22 in 56 games, by far his best offensive season. His K% also increased drastically in 2021, going up from 23.1% to 30.7%. It really depends what version the Yankees get.
Do you remember when Gleyber Torres was a top rated prospect? It's a cautionary tale about how prospects may not always pan out. While there is no question that Torres is an MLB player, the 25-year-old didn't post great numbers in his fourth season. He finished with a slash line of .259/.331/.697 and only hit 9 home runs. In fact, in the past two seasons (169 games, or 676 plate appearances), Gleyber has only hit 12 home runs. In 2019, he hit 38 in 604 plate appearances and in 2018, he hit 24 in 484. Instead of improving with age, he has regressed.
That doesn't mention the fact that his defense has also regressed. In 2018, he had a solid 5 DRS at 2B and a -2 DRS at short, playing the majority of innings at 2B. In 2019, he played 547.1 innings at 2B and had a DRS of -11, his SS DRS for that season was -3. He only played SS in 2020 and had a -9 DRS. In 2021, his SS DRS dropped to -10, while his 2B DRS dropped to -2.
Gio Urshela is the one that got away. While he isn't an all-star by any means, maybe not even a starter, he does make for a good utility player. However, the Yankees continue to trot him out at their everyday shortstop. He slashed .267/.301/.720, which has been his worst Yankee season to date. Playing the majority of innings at third (754.2), he had a -4 DRS. In his 200 innings played at short, he registered a -1 DRS. He's not a bad player, he just shouldn't be an everyday shortstop.
The regression was always going to hit DJ LeMahieu hard. In Colorado, LeMahieu was a gold glove second baseman, with a 14 and 18 DRS season in 2017 and 2018. At second in 2021, he had a -2 DRS. In nearly 300 innings at 3B, he had a -1 DRS. LeMahieu was signed for his high average, but in 2021 he only had a slash line of .268/.349/.711, the second lowest in his career and lowest since 2014. After an impressive 26 home runs in 2019, his HR tally dropped to 10 in 2021. Thank god the Jays signed Semien.
Outfielders:
Aaron Judge (Right Fielder)
Aaron Hicks (Center Fielder)
Joey Gallo (Left Fielder)
Giancarlo Stanton (Backup Outfielder/DH)
Miguel Andujar (Infielder/Outfielder)
Jose Peraza (Infielder/Outfielder)
So it goes without saying that Aaron Judge is one of the better corner outfielders in the game. Defensively, he posted a 11 DRS in right field in 2021. Add on the fact that he hit 39 homers and slashed .287/.373/.916 in 2021, and you have one scary dude. There are concerns that as he ages and loses bat speed, his big body will work against him, but in 2022, The soon to be 30-year-old Aaron Judge is in the prime of his career.
Aaron Hicks was injured the majority of the season, and when he was healthy, he didn't look great. He had a -4 DRS at center field in 272.2 innings played and slashed .194/.294/.627. If the Yankees were to upgrade an outfielder, it would be at center field.
Despite his career 36.9% K%, Joey Gallo is a damn good player. He doesn't hit for average, but you know that he'll get on base and hit dingers. His slash line for the 2021 finished at .199/.351/.808 with 38 home runs. The discrepancy between his batting average and on base percentage was crazy as he walked 18% of the time (compared to striking out 34.6% of the time.)
However, the Yankees didn't get what they thought they were getting near the trade deadline in 2021. He finished the season with the Yankees with a .160/.303/.707 slash line along with 13 home runs. However, another thing that Gallo excels at is his defensive play. He finished the season with a 15 DRS in the outfield.
Lastly, Giancarlo Stanton. I may say something people will disagree with, but I don't think Giancarlo Stanton is good when you account for his contract. Yes, he hit 35 bombs, yes he had a slash line of .273/.354/.870. While those numbers are fantastic, it is important to remember that a player makes more of an impact defensively. Stanton and his 29,000,000 million dollar contract does not play defense.
Conclusion:
While they have good outfielders with solid power numbers, the infield drags down this team to the fourth best offense in the AL East.
As always, you can follow me on Twitter @Brennan_L_D. Next up in the series will be the Tampa Bay Rays!