The Blue Jays are expected to sign first baseman Brandon Belt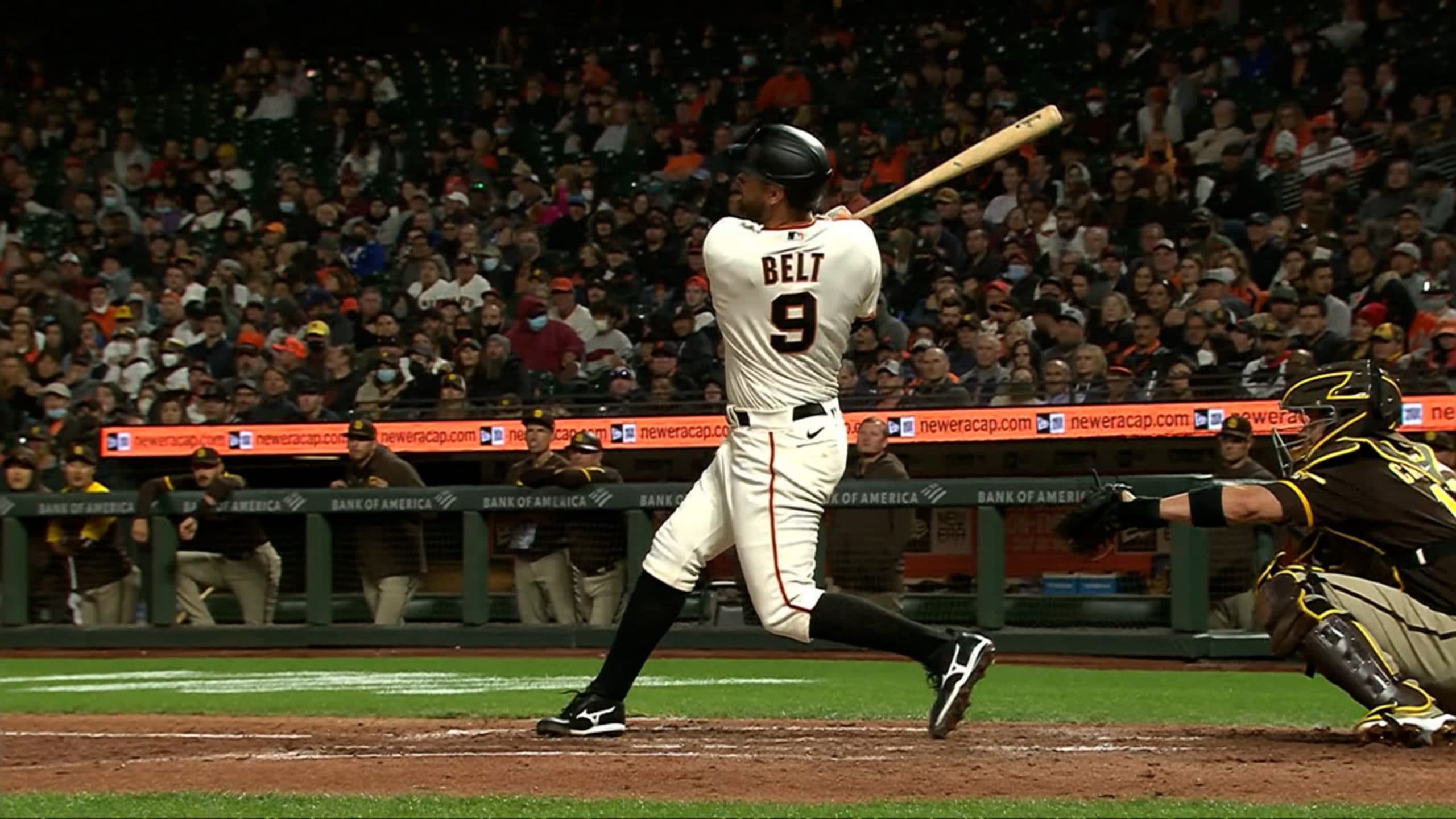 Photo credit:MLB
Well, the Blue Jays have reportedly added another left-handed batter.
According to Susan Slusser of the San Francisco Chronicle, the long-time San Francisco Giant will be signing a deal with the Blue Jays on Tuesday.
Per The Athletic's Kaitlyn McGrath, the contract is a one-year deal worth $9.3 million, a sizeable chunk.
The 34-year-old has mainly played first base since the plague starter, but he's definitely a bat first player. He struggled a bit last season, slashing .213/.326/.350 with eight homers in 298 plate appearances, with a 12.4 BB% and a 27.2 K%. This led to a slightly below average 96 wRC+.
However, Belt is not too far removed from a fantastic season, as he slashed .274/.378/.597 with 29 homers in 381 plate appearances (a bonkers number). From the start of the COVID season until the end of the 2021 season, he slashed .285/.393/.595 with 38 homers in just 560 plate appearances for a 162 wRC+.
So while he struggled in 2022, it's a low-risk signing for a guy who was good just a year ago. What's more, he was injured for a significant portion of 2022, so the drop in numbers makes sense.
Belt's role on the team is to likely be a backup first baseman who can designate hit and come off the bench to pinch hit. While he used to play in the outfield, he hasn't done that since 2019.
The 34-year-old was a part of two World Series-winning teams, as he was part of the Giants teams that won the 2012 and 2014 titles.
If he could hit anything as he did in 2020 and 2021, this is a fantastic signing. Even if last year was who he is (his knee is fully healthy now, so I find that unlikely), the veteran leadership he brings will help the Jays out significantly.
As always, you can follow me on Twitter and Instagram @Brennan_L_D.
---