The Blue Jays are now in last in the American League East after being swept by the Orioles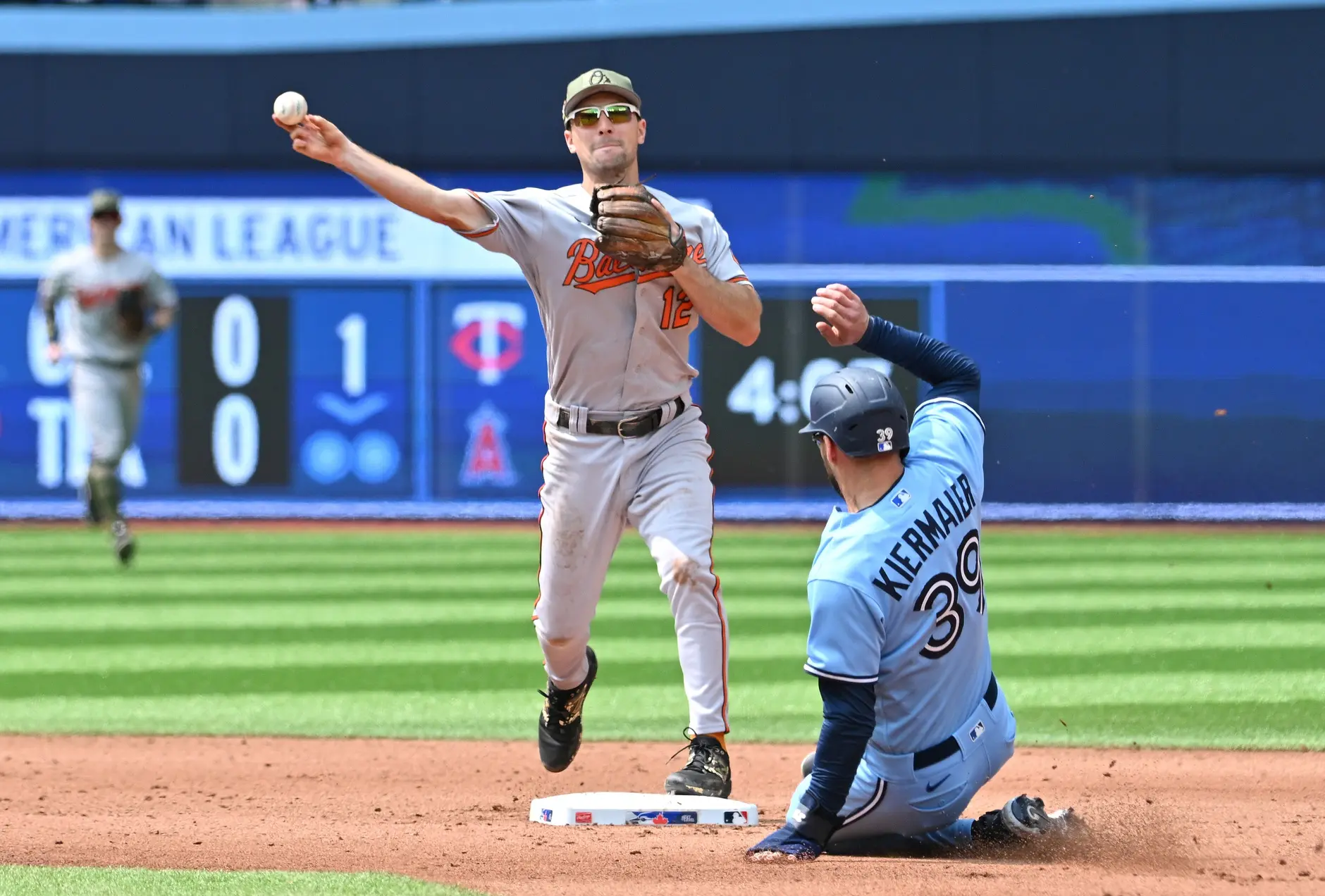 Photo credit:Dan Hamilton-USA TODAY Sports
The Blue Jays' 10-game homestand started out well but wound up being a disaster.
They swept the Atlanta Braves last weekend to kick things off and then dropped three of four games to the New York Yankees. And then the Baltimore Orioles rolled into town and pulled off a sweep with back-to-back extra-innings wins.
The 8-3 loss on Sunday was a heartbreaker
just like on Saturday
. The Orioles pulled ahead with a run in the 10th inning but Whit Merrifield kept the game alive in the bottom half with an RBI single. In the top of the 11th, Baltimore then went ahead and exploded with five runs.
Things worth mentioning…
Kevin Gausman did his part to help the Blue Jays avoid the sweep. He tossed a season-high eight innings and scattered just two earned runs against his former club. Nate Pearson came into the game and tossed a scoreless ninth inning and allowed an unearned run in the top of the 10th. The five runs in the 11th were all charged to Yimi Garcia, who was pitching his fourth game in five days.
The frustrating part of this game was that the Blue Jays had plenty of chances but they were miserable with runners in scoring position. They had runners on first and third in the first inning and couldn't push one across, they had two different double plays kill rallies, and they managed just one run when the middle of the order came up in the seventh inning with the bases loaded and only one out.
The loss puts the Blue Jays at 25-22 on the season and dead last in the American League East. Next up, they'll hit the road to Tampa Bay to face the division-leading Tampa Bay Rays. If the Blue Jays have another terrible series against the Rays like they did against the Yankees and Orioles, the division might already be out of reach.