The Blue Jays are off to Texas to (hopefully) kick the crap out of the hapless Rangers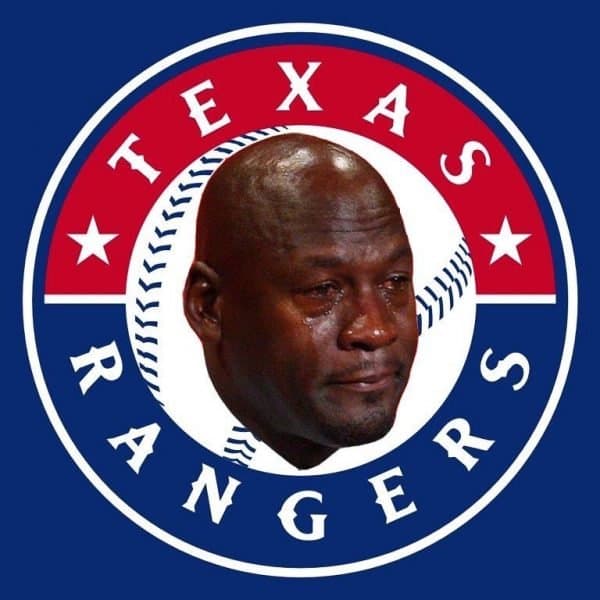 Opening Weekend went about as well as anybody reasonably could have expected for the Blue Jays.
They rolled into Yankee Stadium without George Springer, their top two projected starting pitchers, and their closer, and they managed to take two of three games thanks largely to some impressive pitching performances.
Now they have a really good opportunity to get off to a hot start to the season as they travel to Texas to face the Rangers, who, on paper, are arguably the worst team in baseball. According to ZiPS projections, the Rangers are expected to win just 66 games this season, which is better than only the Baltimore Orioles (65 wins) in the American League.
The Rangers will also become the first big-league team to welcome fans back at full capacity for their home opener on Monday. What could go wrong!
How they're doing…
You generally don't want to draw too many conclusions from Opening Weekend but Texas' three-game set in Kansas City with the thoroughly mediocre Royals validates the notion of how bad the Rangers supposedly are. Texas lost the first two games of that series by a combined score of 25-14 and salvaged things on Sunday with a 7-3 win. Allowing 28 runs in three games to a team who scored the fifth-fewest runs-per-game in baseball last season is really bad.
Texas went 22-38 last year and had the second-worst offence in baseball behind only the Pittsburgh Pirates. Their most productive hitter was a 37-year-old Shin-Soo Choo who posted a .723 OPS. He's now playing in Korea. Their team leaders in home runs were Rougned Odor, who got cut this spring, and Joey Gallo, who managed a .301 on-base percentage.
One of Texas' only strengths last season was Lance Lynn, who put together a 3.64 ERA over 13 starts, earning him a nod for American League Cy Young. But Lynn was traded away in the off-season to the White Sox and now the Rangers' No. 1 starter is Kyle Gibson, who is currently sporting a 135.00 ERA.
So, yeah, they're bad!
With Odor getting sent into space and Elvis Andrus getting traded to Oakland this winter, there's nobody left from those 2015 and 2016 teams that we knew and loved so much. It's time for a new group of Blue Jays to learn the time-honoured tradition of kicking the shit out of the Rangers and I guess a new group of Rangers will soon learn how to fill their diapers over it.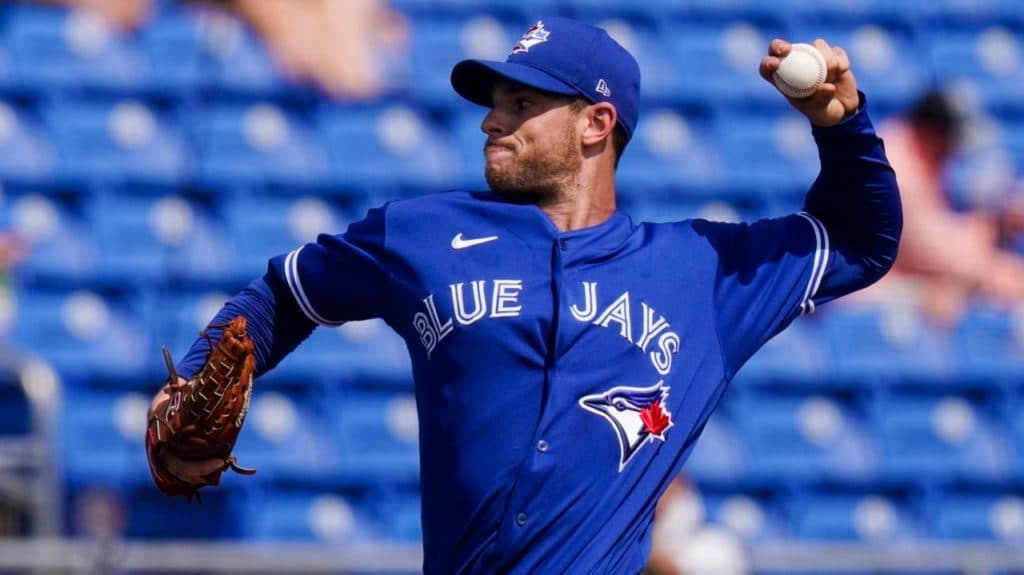 The head-to-head…
Steven Matz vs Mike Foltynewicz
The series-opener will feature a match-up of two bounce-back hopefuls.
On the Blue Jays' side, there's Steven Matz, who's coming off a season in which he allowed 33 earned runs in 30 2/3 innings. That said, Matz has made some adjustments with pitching coach Pete Walker and he looks very good during spring, so there's valid optimism he can bounce back.
On the other side, there's Mike Foltynewicz, who got dumped by Atlanta last season and went through waivers unclaimed. Foltynewicz made just one start for the Braves and allowed six runs in three-and-one-third. His fastball, which had generally sat around 95 miles-per-hour, was down to 90 last year, and the Braves ultimately decided to cut bait.
Tanner Roark vs Dane Dunning
This is the worst match-up of the series for the Blue Jays, which generally tends to be the case whenever Tanner Roark is starting. Roark, as we all know, was awful last year, but there's hope that with a normal spring training his Diesel Engine can be revved up and he'll do better.
Going for Texas will be Dane Dunning, the former first-round pick who the Rangers got back in that aforementioned Lance Lynn trade with Chicago. Dunning had a solid rookie performance last year, posting a 3.97 ERA over seven starts, and he's always had excellent numbers in the minors.
Hyun Jin Ryu vs Kyle Gibson
Finally, we have a battle of the "aces." One of them is Hyun Jin Ryu, who finished third in American League Cy Young voting, and the other is Kyle Gibson, who, uh didn't. Gibson allowed five earned runs in one-third of an inning on Opening Day, so this is certainly one that favours Toronto.