The Blue Jays are reportedly in "advanced talks" to acquire Cardinals shortstop Paul DeJong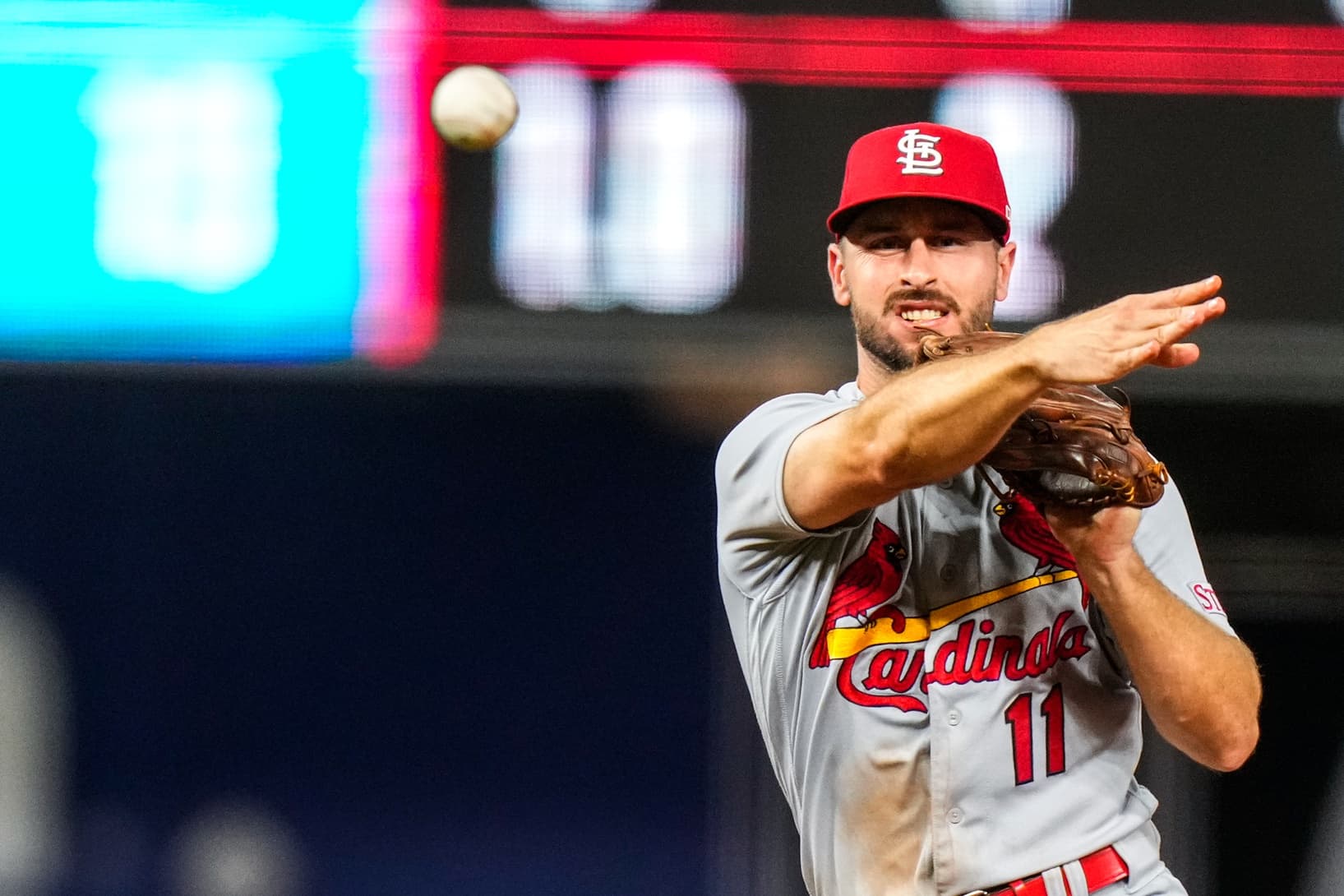 Photo credit:© Rich Storry-USA TODAY Sports
It looks like the Toronto Blue Jays could dip into the St. Louis Cardinals well for a third time in a matter of weeks.
After acquiring relievers Jordan Hicks and Genesis Cabrera from St. Louis, the Blue Jays are now reportedly in "advanced talks" to acquire Cardinals shortstop Paul DeJong, according to Jon Morosi.
The Cardinals selected DeJong in the fourth round of the 2015 draft and he broke through at the Major League level in 2017 with a performance that resulted in him finishing second place in National League Rookie of the Year voting.
While DeJong has never again put up the numbers offensively that he did in his rookie campaign, he's established himself as a quality shortstop at the big-league level. DeJong was an All-Star in 2019 but his production dipped during the 2020, 2021, and 2022 seasons.
This year, DeJong is putting together his best results at the plate since that aforementioned All-Star campaign. He's slashing a .223/.297/.412 line over 306 plate appearances with 13 home runs and 11 doubles. His platoon splits favour what the Blue Jays are looking for, as he's slashing a .266/.368/.453 line against left-handed pitching this year.
The Blue Jays are in a difficult position given Bo Bichette might miss a significant amount of time with a knee injury that was suffered during Monday's loss to the Baltimore Orioles. There's obviously nobody on the trade market who could replace what Bichette brings to the team, but a very good fielder in DeJong who can hit lefties would certainly help.
---