The Blue Jays Are Still Alive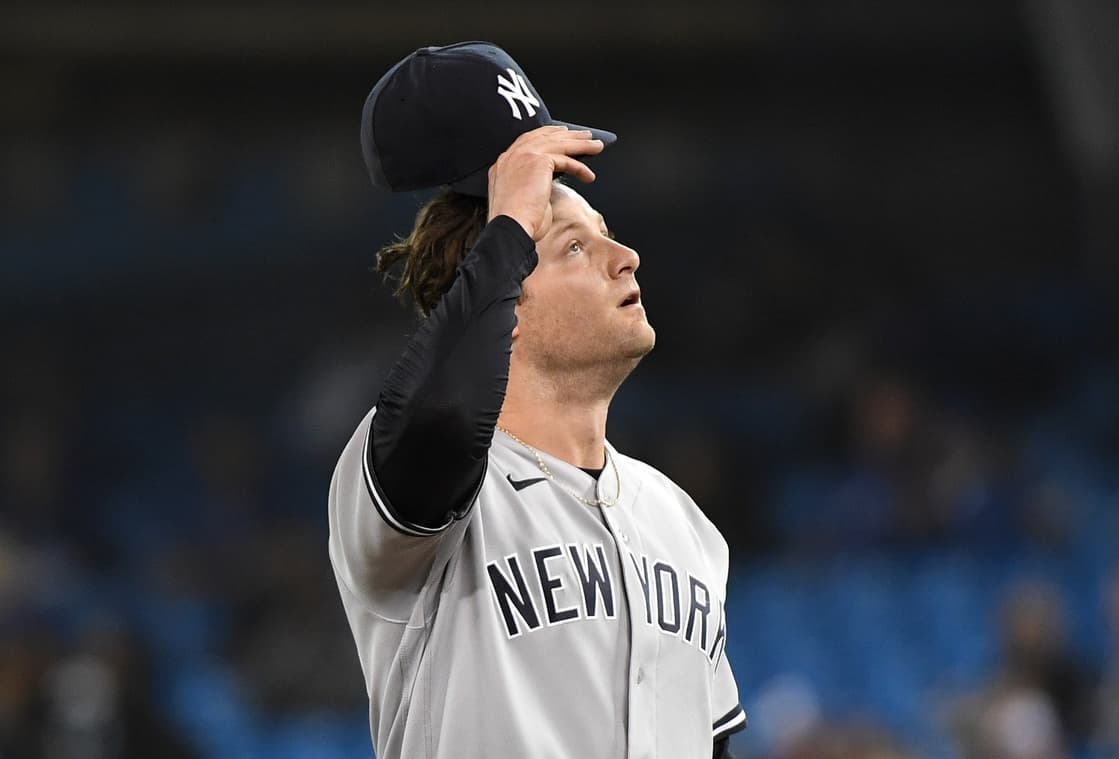 Photo credit:© Dan Hamilton-USA TODAY Sports
Never in doubt, right?
The Blue Jays faced one hell of a mountain after dropping the series opener with the Yankees last night.
Down three games to New York in the standings with five games left, the Blue Jays went up against Gerrit Cole in a situation where losing would more than likely mean the end of their season.
Thanks to a strong start from Jose Berrios and a huge game from Bo Bichette, we're still alive.
Things worth mentioning…
The bats started out hot, as George Springer led off with a double and Marcus Semien promptly smashed a two-run bomb. In the second, it was Santiago Espinal hitting a double and Bo Bichette knocking the dinger to make the game 4-0. Quite a start against Robbie Ray's competition for the Cy Young Award!
Jose "Quality Start" Berrios did just about exactly what'd we've come to expect he'd do at this stage, which is go out and toss a quality start. Berrios was literally perfect through four innings, but the Yankees finally got to him in the fifth when Gleyber Torres hit a two-out double. Gio Urshela then hit a weak single and Brett Garder doubled to bring the Yankees back to life.
New York tying the game had a very cursed vibe to it. Tim Mayza came into the game in relief of Berrios and hit Joey Gallo in the first at-bat. Gleyber Torres then hit an infield single on a weird dribbler to third that put runners on first and second. Mayza struck out Gio Urshela and Luke Voit, but the runners moved to second and third on a ball that Reese McGuire couldn't keep in front of him. Next up, Mayza had Kyle Higashioka at two strikes, but he smacked a little single into left to cash in both runs. Adam Cimber came in and finished the inning, but this really had that looming feeling that the Yankees were just going to win, because they were capitalizing on virtually every chance the Blue Jays handed them.
After a shutdown inning from Cimber, Bo Bichette came out and did this to Jonathan Loaisiga…
NEVER IN DOUBT. Jordan Romano would come in and close the game in the ninth and the Blue Jays are now in a position to win this series on Thursday and pull to within one game of the Yankees going into the weekend. Boston also won tonight over Baltimore, so they would have been fucked if they didn't pull this one out. Next up, it's Robbie Ray and Corey Kluber. Another must-win.