The Blue Jays chasing big money Free Agents? Not so fast…
Photo credit:Toronto Star via Getty Images
This will not be the first article you've seen about the potential payroll and budget concerns that the Blue Jays face this winter and it may not be the last, but I'm gonna write it anyway.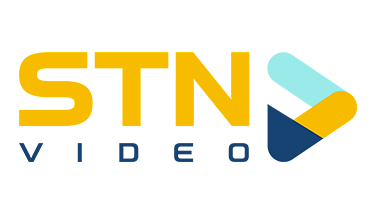 First things first: we can know the public-facing numbers that I'll review below, but none of us outside the front office really know what frame they apply to these totals. We've inferred from deliberately and possibly strategically vague public comments that they both affirm that Rogers will give them what they want and that there is in fact an internal limit to what they think it's wise to spend. For example, we infer that they likely don't want to beyond the competitive balance tax (CBT) threshold, which in turn implies that the offseason budget must leave some room to add expense at the July trade deadline.
This reasoning would lead to a hypothesis that $220 million (give or take a rounding) is pretty much a "hard" limit on this winter's action. BUT we don't actually KNOW from any definitive statement that they feel constrained to stay under the CBT threshold this year.
Mark Shapiro said, some time ago, that he didn't anticipate landing in the top five payrolls, however, it could only have been (informed) guesswork about what kind of payroll lands you in the top five. As it happens,
Sportrac
published a list of estimated salaries as of now for all teams which actually has the Jays third (at $215 million), but there are a lot of assumptions built into that as there are in any such list and it's within the range of possibility that a couple of other teams (both the Yankees and Dodgers are below that figure and have big free agents to deal with, for example) that they wouldn't end up in the top five. That said, I find it hard to believe that where they rank compared to other teams is the controlling metric in Shapiro's mind.
So, how do the numbers break down? To begin with, the CBT threshold is $233 million which, as I mentioned, implies a winter limit of around $220mm if you don't want to trap yourself into a decision about breaching that threshold in July. While we cannot be certain that they are committed to staying under the threshold, you need SOME working hypothesis to inform you or this exercise is meaningless.
Now that the Anthony Bass option got picked up, the team has somewhat over $124 million (in real dollars, not tax threshold calculations which is, per Roster Resource, actually slightly lower) depending on your source committed to nine active roster players plus Ryu. But not including the money still owed to Randal Grichuk. The total arbitration projection is $62m, for 13 players but it's fairly certain that Zimmer will be non-tendered and Thornton won't be back at the projected price, nor Tapia. So let's start with a working figure of $54.4 million for 10 (RR has $62 mm but that's including the pending non-tenders). That leaves seven pre-arb slots (there will be others of course, no team uses only 26 players, but we're talking opening day) – the minimum next year is $720k and 7 of those would be $5,040,000 but since they aren't all minimum salary guys, I estimate $5.6 million
When you add it all together, that's $184ish million – but that's a team with both Kikuchi and Mitch White in the rotation, which will not do.
Finally, again per RR, the committed money for Grichuk, the estimated salary of minor leaguers on the 40-man roster beyond the major league 26, and the "estimated player benefits" – all of which count towards the tax threshold – comes to (rounding down to an even million $23 million).
All in all, the tax threshold figure comes to a tic over $207 million (remember, the AAV committed salaries are a bit lower than the actual 2023 payout) which works fairly well with the $215 million that Sportrac came up with when you subtract the $7.6 million projected for the three players which I'm assuming will be non-tendered. The working payroll (what we as fans think of as the working budget, not knowing the specifics of the minor league expenses) comes to about $189 million (the figure above, plus Grichuk) This estimate ($207mm) against a threshold of $233 million and a speculated internal "cap" (for tax purposes) in the range of $220mm (albeit that's "soft") which would mean a "public" payroll that can only go to about $200 million.
(Photo by Vaughn Ridley/Getty Images)
Meaning that as they stand now, there's about $10-12 million to play with, which is TIGHT. I'll repeat myself once more: for all I know they might happily go out there and throw $40 million at Justin Verlander, but I'm working under a different set of assumptions. So how do you make the needed refinements with such a limited hand?
Well, for one thing, they could sign an extension with Guerrero (or Hernandez for that matter) in which the 2023 salary is less than the arb projection. You could theoretically do a salary dump but the only obvious opportunity there is Kikuchi and I don't expect there's a team out there bold enough to assume the bulk of his contract. Finally, you could trade an expensive player (a lot of writers buzzing around the idea of trading Teo but that doesn't strike me as something they would do as it would be seen as a step back).
The ongoing discussion is their interest in adding a swing-and-miss strikeout reliever, with an eye on the now re-signed (to a massive deal for a reliever) Robert Suarez. So let me take a moment to review what we know about this bullpen…
Relevant is the matter of bullpen options: Romano, Mayza, and Cimber have options but won't be sent down, Bass and Garcia are under contract so they can't be, and Richards, White, and Merryweather have no options, so that's all eight slots already. They'll want someone available to shuttle back and forth from Buffalo, plus if they add two starters and retain Kikuchi (who has options but won't be a shuttle rider), so that makes nine in the 'pen who, practically speaking, can't or won't be optioned. Add in Pearson, or any rookie, and even some of these names have got to go before you even discuss signing such an in-demand pitcher, such as Taylor Rogers.
This would seem to make it unlikely any money gets spent to add to the 'pen unless someone or more are cleared. Garcia is the most highly paid guy here, in theory, if you dealt him and added someone like Joe Jimenez via trade you could maybe net an advantage, but the bullpen won't be a place of FA investment UNLESS a lot of our budget assumptions are too conservative. Of course, Merryweather might not even make it through the roster revisions this week, but players like Richards and maybe White do have non-zero value as a component of some trade, it would be a waste to just non-tender either of them. But if there's a new reliever from outside the system next year, one or two of these guys, at least, have to be gone somewhere.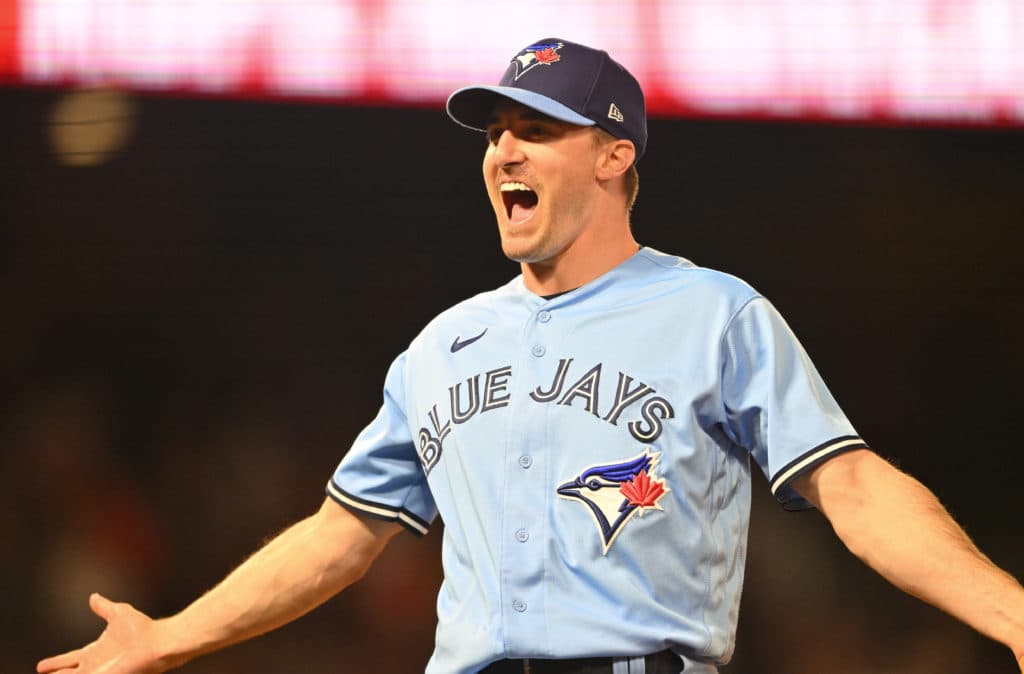 Jayne Kamin-Oncea-USA TODAY Sports
Beyond that, can they retain Stripling? Or replace him with someone with similar results? Can they add another starting pitcher? Particularly since this slot involves the complexity of the inflexibility of Kikuchi and White's roster status. Can they add a starting LH hitter for the OF? That's a LOT of considerations for such a small bit of budget flexibility.
To take my previous campaign for Bryan Reynolds as a placeholder you'd be looking at adding a net $5.75 to the payroll and have around $6 million to retain Stripling or add a replacement (laying the bullpen aside for a second). An unbalanced deal may accomplish this (say, for example, one that's broken down $7M/$13M/$12M) but it takes creativity and a willing player across the table. Alternately, if you were to try and trade for Pablo Lopez (there's that name again) his projected arbitration salary ($5.6M) fits this budget. These are just examples but it leans towards thinking trades might be a better path than free agents (Joc Pederson got a qualifying offer, fercryinoutloud!)
To be clear, you don't have to fixate on these two examples specifically. A hit on MLBTR mentioned the possibility of the Diamondbacks being willing to trade from a surplus of young outfielders. If you could match up on a deal for someone like Alek Thomas (LHH center fielder, 22, who was considered a top prospect a year ago) then you supplement the outfield situation while adding no significant cost. If you were to trade, say, Kirk for a package from St. Louis that included Matthew Liberatore then you add a strong candidate to the fifth starter situation and two of your three issues are solved on the cheap (payroll-wise). Then you can spend the other available dollars on the 4th starter if you don't like the trades available for a pitcher that good (there are almost 20 pitchers who are free agents that could sign for an AAV of around $10-12 million and are of at least similar potential for next year as Stripling).
In summation, I'm not getting super excited about speculation regarding checking in on a pitcher like Rogers, let alone the chatter about big names like Verlander and Carlos Correa. I'll believe it when I see it, and I'll throw out my assumptions about what they're willing to have the payroll look like.
---