The Blue Jays have signed fourth-round pick Landen Maroudis to an over-slot deal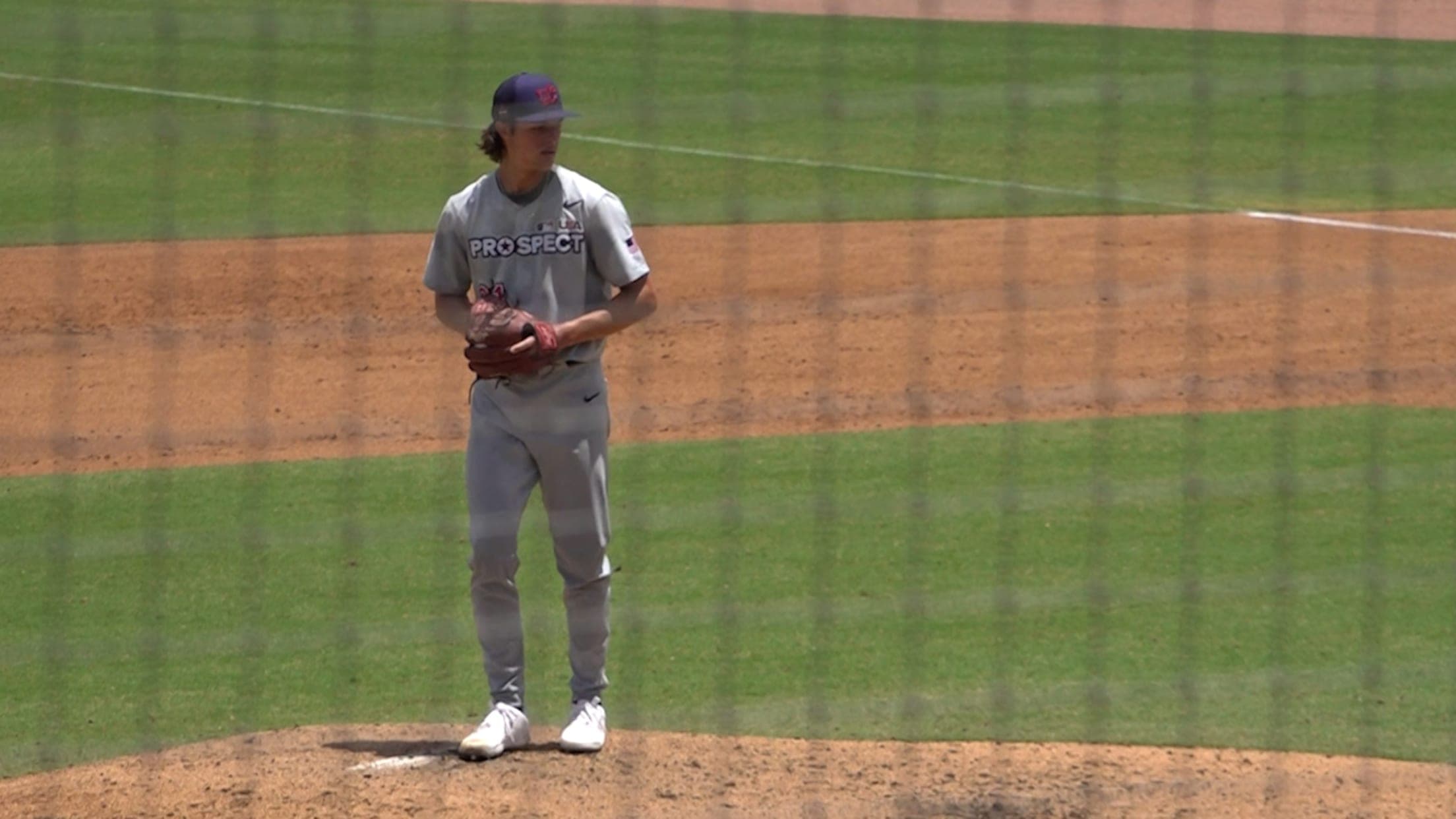 Photo credit:MLB.com
The Blue Jays have signed Landen Maroudis, and oh boy, did he get paid.
Late on Monday evening, MLB Pipeline's Jim Callis Tweeted out that the Blue Jays had signed the 18-year-old right-handed pitcher to a bonus of $1,500,000.
Maroudis was selected with the 121st overall pick, ranking as MLB Pipeline's 72nd best draft prospect and Baseball America's 82nd best draft prospect.
He features a fastball that sits in the low-90s, but has touched as high as 96 mph. He also has a changeup that has 10 mph of separation with fade and sink, as well as a slurve that sits in the low 80s. Once he focuses on pitching full-time (he played shortstop in high school), Maroudis' three pitches have a chance to all be plus pitches.
It was pretty evident when the Blue Jays drafted the 18-year-old righty that they'd need to give him an over-slot deal, and of course they did just that. The slot value for the 121st overall pick is $547,100, meaning that the Jays went $952,900 over the slot value here.
Thankfully, the Blue Jays somehow managed to give first-round selection Arjun Nimmala a bonus that was under his slot value, saving them $740,000, much of which went to Maroudis' bonus pool. Furthermore, it's expected that both Braden Berry and Josh Mollerus will take under-slot deals, which will give the Jays more than enough to sign all players in the first ten rounds.
Will $1,500,000 deducted from their remaining bonus pool of $3,334,332, the Jays now have $1,834,332 left to spend on 14 players. It's worth mentioning that players drafted in rounds 11-20 have an automatic slot value of $150,000 that won't count towards the bonus pool. However, if they go over the slot (which they may need to for Chase Brunson and Sam Kulasingam), it will count.
The Jays have a few remaining second-day picks. They include Juaron Watts-Brown (third-round pick) Connor O'Halloran (fifth-round pick), Jace Bohrofen (sixth-round pick), Braden Berry (eighth-round pick), and Josh Molerus (10th-round pick). None of these players will likely require an over-slot, and they'll make money up by likely under-slotting Mollerus and Barry.
---
As always, you can follow me on Twitter, Instagram, and Threads @Brennan_L_D.
---