The Blue Jays have signed Marcus Semien to a one-year deal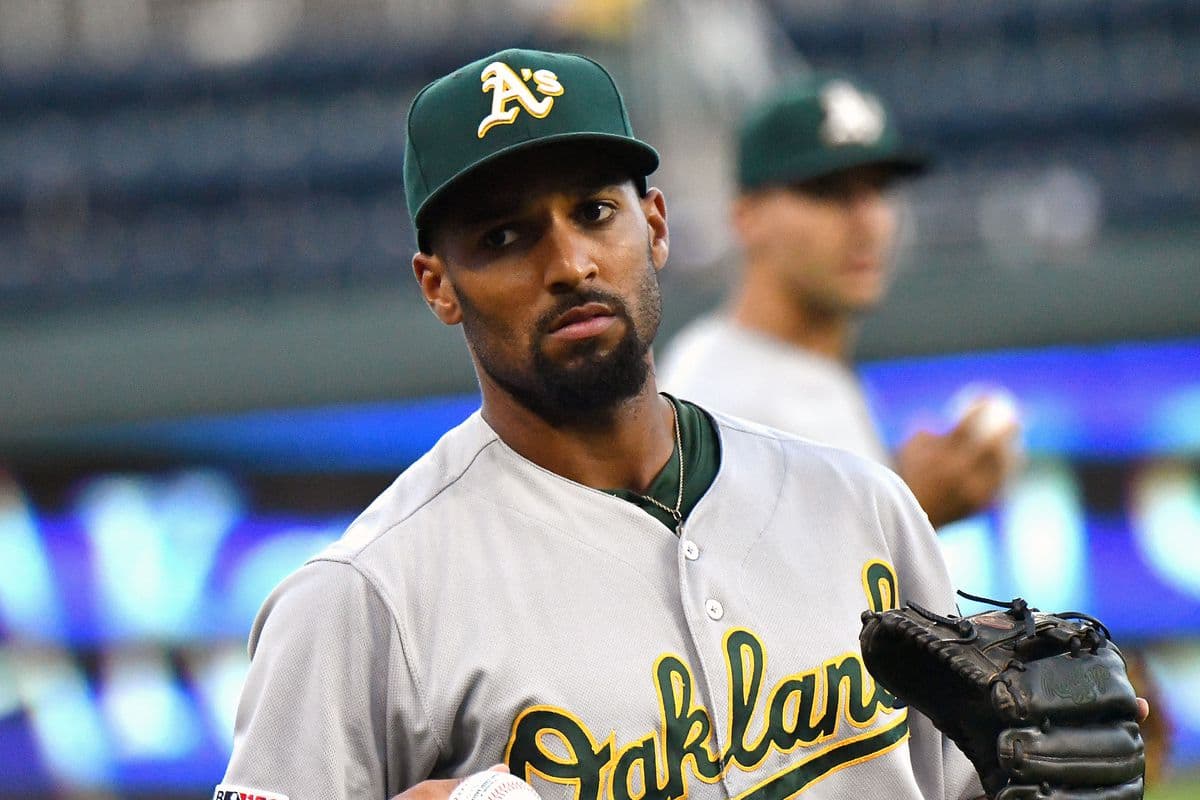 It looks like the Blue Jays have found their infielder.
According to *checks notes* 1990s All-Star infielder Carlos Baerga, the Blue Jays have agreed to a one-year deal with Marcus Semien worth $18 million.
And then here's Jeff Passan confirming the report…
Interesting! As we know, the Blue Jays had a pretty glaring need in the infield. There are questions about both Bo Bichette and Vlad Jr. at shortstop and third base respectively, more so with the latter than the former.
Semien isn't a great shortstop, but he's a better glove at third than Vlad, and he could also fit nicely at second, which would open the team up to shuffling Cavan Biggio around the diamond as a super-utility guy.
In 2019, Semien had what looked to be a breakout performance for the A's. He slashed a .285/.369/.522 line with 33 homers and a strong 87-to-102 strikeout-to-walk ratio while playing in all 162 games. That performance resulted in Semien finishing third in American League Most Valuable Player voting, behind only Mike Trout (the winner) and Alex Bregman.

If Semien had put together a 2020 season anywhere near what he did in 2019, he would be in line for a huge payday this winter, but that didn't happen.

Semien slashed a .223/.305/.374 line with seven homers and a 25-to-50 strikeout-to-walk ratio, the worst offensive production of his career since being dealt from the White Sox to Oakland in 2014 as part of the Jeff Samardzija trade.

Of course, many players had ugly showings in 2020, a weird, small sample size of a season. Further to that, if you take away a horrendous two-week stretch to start the season, Semien posted a solid .763 OPS in his final 40 games of the regular season and then went on to have a very good showing in the playoffs, going 11-for-31 with a couple of dingers and only one strikeout.
I think taking a flyer on Semien is a nice addition, especially with a big fish like Springer already in the fold. My guess is we see him start at second (which is what the reports are indicating) and the team gives Vlad a chance to prove he can play third. If he can't, Semien would likely slide over to the hot corner.
Another thing to note… This would likely take Toronto out of the running for Kris Bryant, you'd think. Both are hope-for-a-rebound options, but one of them can be brought in with nothing more than cash while the other would have required sending prospects the other way. This was the right direction to go in that regard.