The Blue Jays have signed seventh-rounder Nick Goodwin to an under-slot deal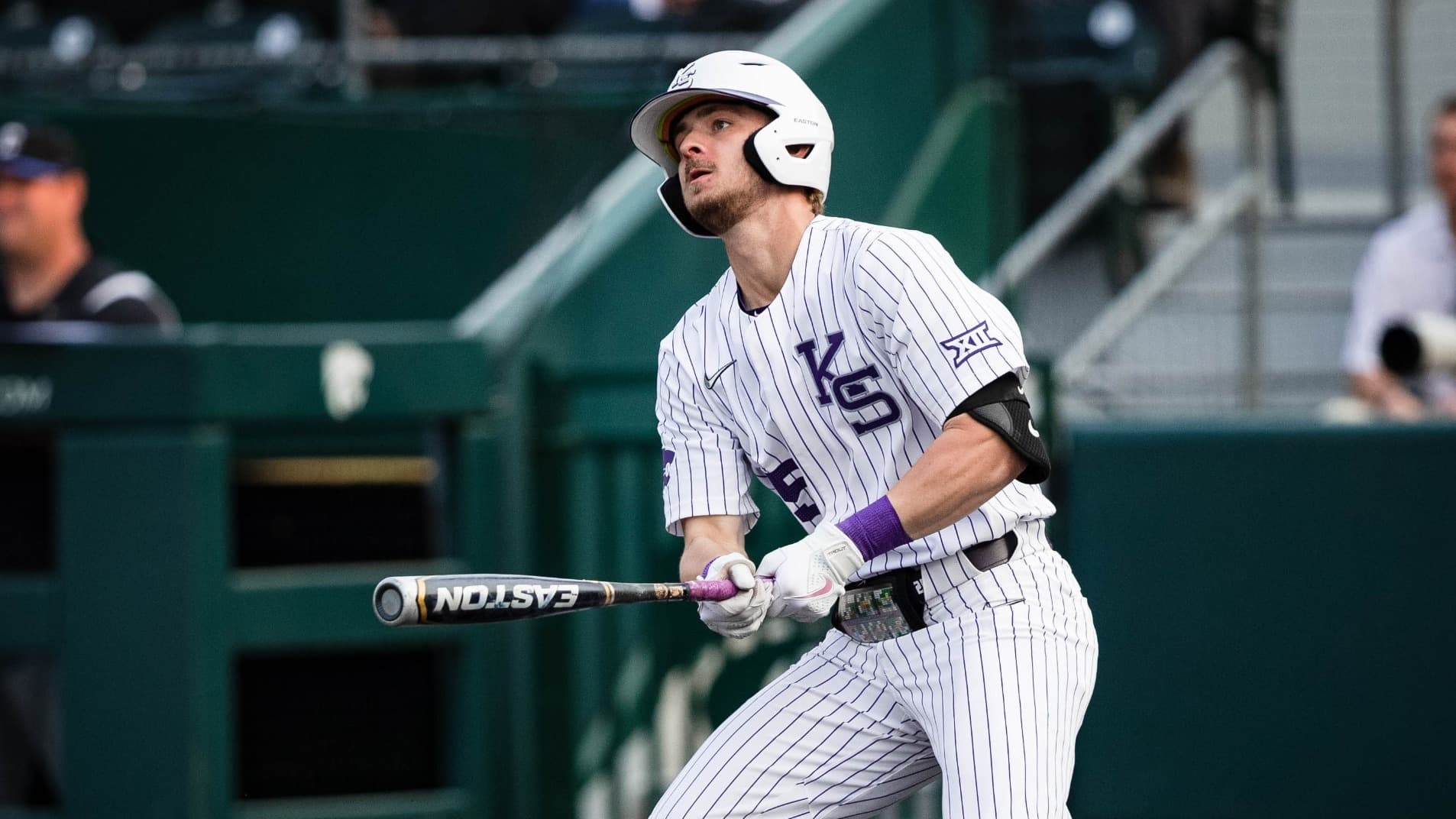 Photo credit:Molly Kaiser/K-State Athletics
The second Blue Jay prospect has signed today.
According to MLB Pipeline's Jim Callis, the Blue Jays have signed seventh-round pick Nick Goodwin to a signing bonus of $236,200, a little under the slot value of $238,700 for this pick.
In his junior season with Kansas State University, the 21-year-old shortstop slashed .285/.394/.511 with 12 homers in 274 plate appearances. Goodwin had a 13.1 BB% and a 13.5 K% on the season.
For his entire collegiate career, he slashed .273/.369/.505 with 33 homers in 770 plate appearances, along with a 18.4 K% and an 11.2 BB%, so he definitely showed improvement in that regard in 2023.
Although he was selected with the 214th overall pick, he ranked as MLB Pipeline's 163rd best draft prospect, and Baseball America's 138th best draft prospect, so the Blue Jays did well here to under-slot him, even if it only saved $2,500.
The Jays originally had a bonus pool of $6,529,700, with the ability to go 4.99% over the total before losing a pick. Essentially, they had $6,855,532 to sign all 19 picks, with rounds 11-20 not counting towards the pool the bonus is $150,000 or below.
As of now, the Blue Jays have $6,334,332 remaining. Expect a few more signings today.
---
As always, you can follow me on Twitter and Instagram @Brennan_L_D.
---