The Blue Jays jump the Yankees in the standings after taking three of four from Baltimore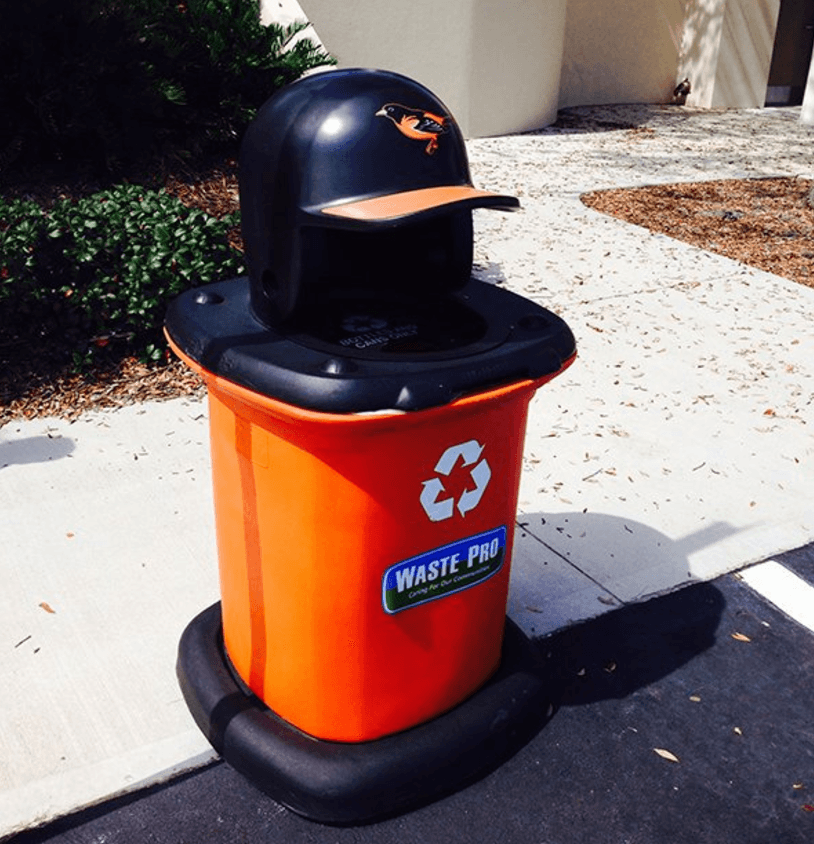 Save for Friday night's meltdown, that was a successful weekend for the Blue Jays.
They hosted the Orioles for a four-game series and took three wins. It easily could have been four if the bullpen didn't implode and blow a 5-1 lead, but three out of four ain't bad.
Elsewhere, the Yankees got swept in a three-game series by the Red Sox at Fenway. That puts Boston back in first place in the American League East with a 47-31 record while the Yankees slide down to fourth with a 40-37 record. The Blue Jays sit in third at 40-36, six games back of the Sox.
Next up, Toronto faces Seattle, another one of the weak opponents we had circled on the calendar.
Despite being a pretty bad team on paper, the Mariners are rolling right now. They've won seven of their last nine games and swept the Rays in a four-game series last week. They also just took two of three from the White Sox, so this won't be quite as automatic as Miami and Baltimore were.
The funny thing is that Seattle and Toronto have nearly identical records despite being nowhere close in terms of run differential. The Mariners are 41-38 but have been outscored 364 to 321. The Blue Jays, on the other hand, are underachieving, as they sit 40-36 while outscoring opponents 387 to 322.
Doing well against Seattle is important. Next up, the Blue Jays will face Tampa Bay for a three-game series, then they'll have a break with Baltimore, and then they'll face the Rays for another three. Beating the Mariners will keep the Blue Jays in the mix to make up some ground against the Rays over the next couple of weeks.
Here are the match-ups we'll see this week…
Robbie Ray vs Chris Flexen
Chris Flexen has had a pretty good season for the Mariners. He was released by the Mets back in 2019 after putting up an ERA of 8.07 over 68 innings between 2017 and 2019 and signed a deal with Seattle back in December. Through 13 starts this season, Flexen has a surprisingly good 3.87 ERA, though he's only striking out 6.1 batters per nine.
Steven Matz vs Justus Sheffield 
Justus Sheffield, the former No. 19 prospect in baseball, will start the second game on Wednesday. Sheffield was one of the guys Cleveland sent to the Yankees for Andrew Miller back in 2016 and he was the main prospect who went to Seattle when James Paxton was traded to New York.
Sheffield was good last season, putting up a 3.58 ERA over 10 starts, but he's had a rough go in 2021. Through 13 starts this season, Sheffield has a 5.69 ERA, is walking 3.8 batters per nine, and is only striking out 7.1 per nine.
He'll go against Steven Matz, who's making his first start since June 12. Matz, of course, tested positive for COVID and has been away from the team for two weeks.
Hyun JIn Ryu vs Yusei Kikuchi
Finally, Thursday's game will feature Hyun Jin Ryu and Yusei Kikuchi.
Ryu is coming off a not great outing against the Orioles in which he allowed four earned runs over six-and-two-thirds against the Orioles while only striking out two. Kikuchi has been Seattle's ace this season. Through 14 starts, he has a 3.34 ERA with 3.1 walks and 9.1 strikeouts per nine.