The Blue Jays select RHP Irv Carter with fifth-round pick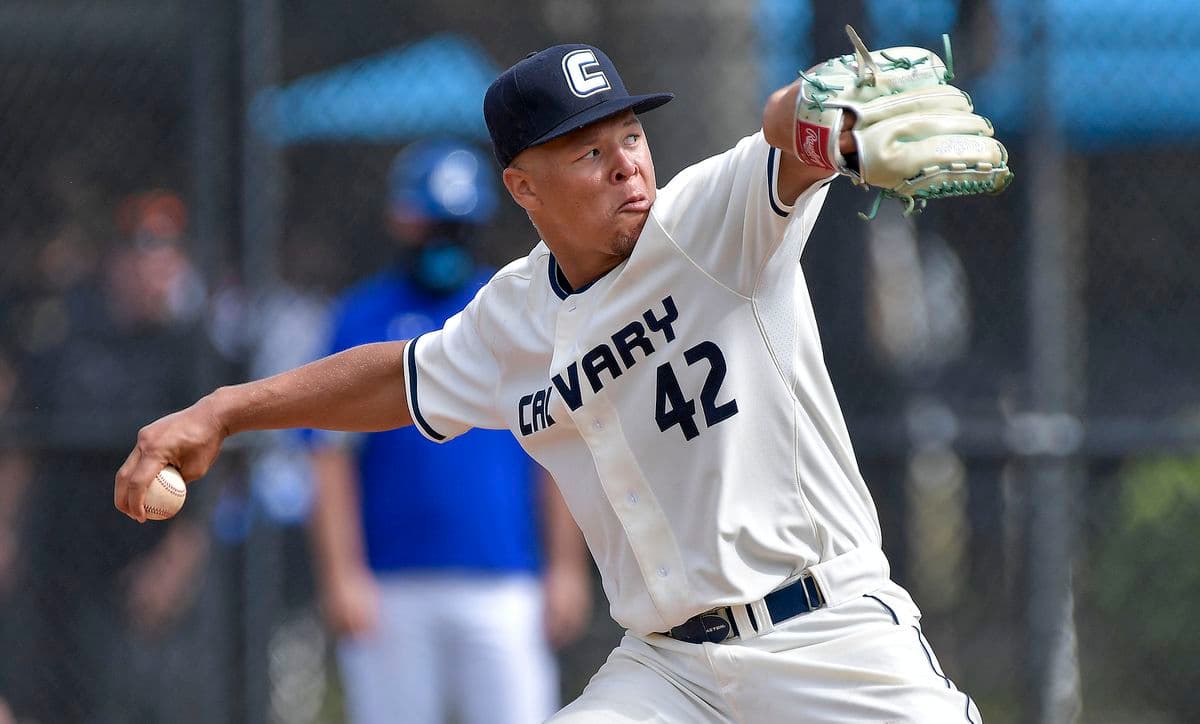 The Blue Jays have now used their first four draft picks on pitchers.
With their fifth-round selection, the team selected Irv Carter, a high-school righty out of the Calvary Christian Academy in Florida. You might recognize the school's name because Roy Halladay used to coach there. CORRECTION: Roy Halladay coached at the Calvary Christian Academy in Clearwater, while Carter played at the one in Ft. Lauderdale. 
The team used their fourth-round pick on Chad Dallas, who was ranked No. 210 in the draft by MLB Pipeline. Carter, meanwhile, is ranked No. 93 by Keith Law and No. 118 by Pipeline. It would seem the Blue Jays are going to go under-slot on Dallas in order to spend a little extra on Carter.
Here's what Pipeline says about him…
Teams that have to play Calvary Christian Academy in Florida might think they'd be lucky if they didn't have to face the school's ace and potential top 10 pick, Andrew Painter. They'd be wrong, as the school's No. 2 starter, Carter, would be the top guy in most other high school programs and is a legitimate Draft prospect in his own right.

There are a lot of things to like with Carter, particularly his size, physicality and arm strength. The 6-foot-4 right-hander has a fastball that is currently up to 94 mph, but given his frame, scouts feel there's more in the tank, with a consistent mid-90s fastball certainly feasible. He complements his fastball with a very good slider, thrown in the low 80s. He hasn't needed it much, but Carter has shown some feel for a changeup, though it can get firm at times, up to 87 mph.

Carter will change up his delivery, incorporating things like a Johnny Cueto-like turn-around, but he tends to be around the plate and should have average control once he commits to a consistent delivery. Given his size and stuff, the Miami recruit has reminded some of Touki Toussaint, who was a first-round pick from the area back in 2014.
Carter is committed to playing college ball for the University of Miami Hurricanes next season. He was one of the top pitchers in 2021's recruiting class…
And here's a video of his reaction to being drafted…