The Buffalo Boys keep getting the job done for the Blue Jays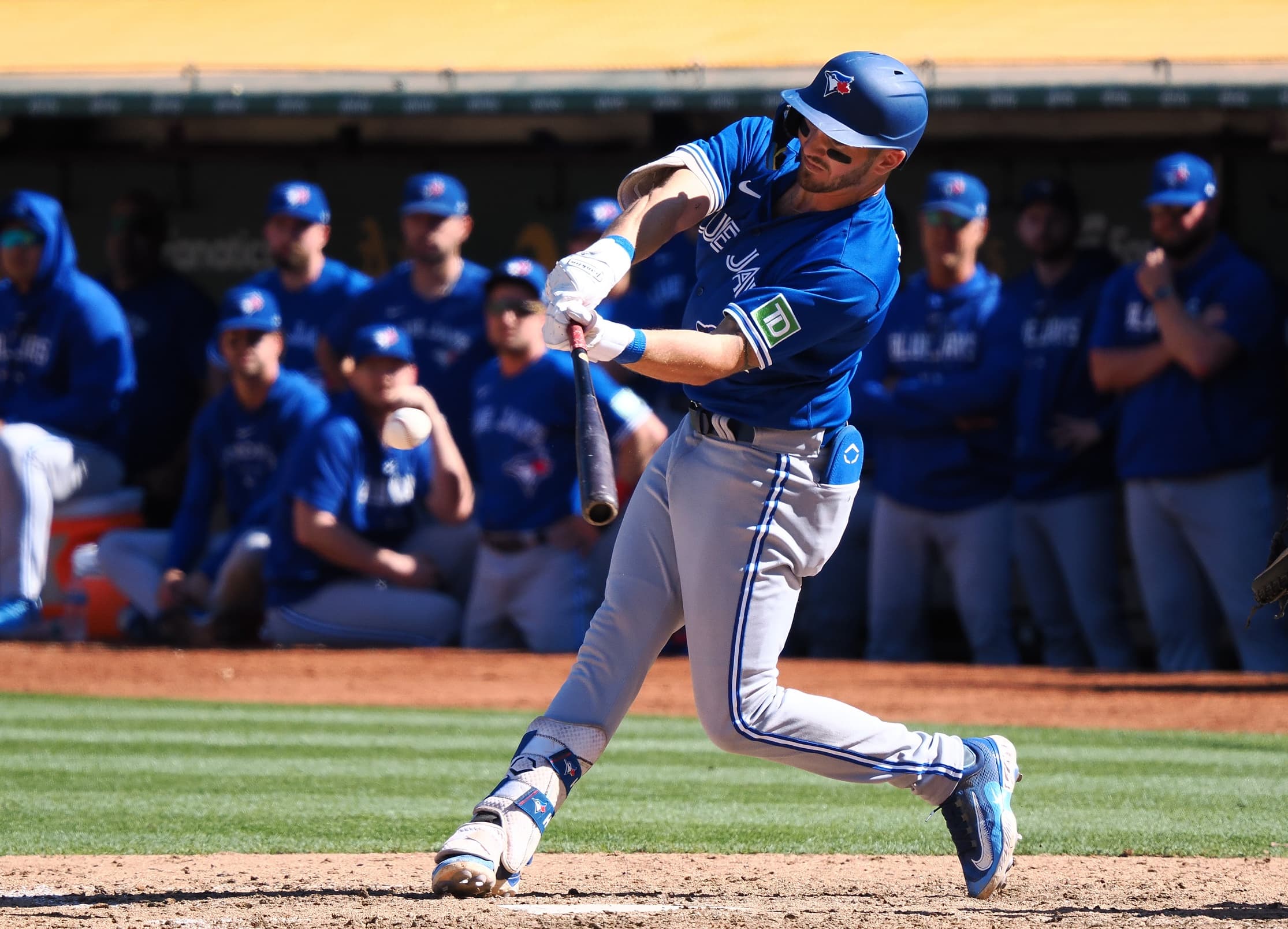 Photo credit:© Kelley L Cox-USA TODAY Sports
Things really weren't looking good for the Blue Jays and their lineup.
Bo Bichette and Matt Chapman went on the Injured List on back-to-back days and the Jays were still two and a half games back of the last Wild Card spot. With half of the middle infield gone, the Jays needed to rely on their AAA depth to power through late August and the beginning of September at the very least.
Given that the Jays relied heavily on offensive production from Bichette and defensive productions from both Chapman and Bicehtte, playing several games without these two was unfathomable. While the Jays' position-player depth in their minor league system was intriguing, depending on these players for production was uncharted territory. It could either go really well or blow up spectacularly in their faces.
Whether fans liked it or not, Ernie Clement, Spencer Horwitz and Davis Schneider became a mainstay in Jays lineups with heavier responsibilities on their shoulders. Their mission was to take the scuffling Blue Jays closer to the last Wild Card spot, and they did just that.
There never was an expectation for these three players to exceed Chapman and Bichette's productions, yet they got the job done. While the Jays failed to sweep the Colorado Rockies, they nabbed two wins out of the three-game series with Clement, Horwitz and Schneider stepping up big time:
Ernie Clement had a 0.462 average with one home run and four runs-batted-in (RBI)
Spencer Horwitz had a 0.400 average with one home run and two RBIs
Davis Schneider had a 0.273 average with three extra-base hits and three RBIs
None of these players were blue-chip prospects. In fact, they were buried in the top prospects lists, and not one of them particularly stood out. Clement was the Cleveland Guardians' 132nd pick in 2017, Horwitz was the Blue Jays' 24th-round pick in 2019, and Schneider was the Blue Jays' 849th pick in 2017. Making it to the big leagues was already a huge accomplishment for them; the fact that they were fuelling the Jays' playoff race as key contributors was an even bigger feat.
Schneider has consistently dazzled Blue Jays fans with his great at-bats, Clement surprised the team with his sterling defence, Horwitz showed off his plate approach throughout the series against the Rockies. While Clement and Schneider didn't contribute much to the Jays' game against the Oakland Athletics on Labour Day, Horwitz took the chance to put the balls in play when it mattered the most to solidify the Jays' lead.
Blue Jays games these days have been labour on their own. When pitching is lights out, offence scuffles and when there are signs of offensive sparks, pitching doesn't hold up the lead. Even in the midst of this nail-biting chaos, one thing is for sure: Clement, Horwitz and Schneider signalled that the kids are alright. They may not be Barry Bonds but they are ready to give their best when it matters the most.
Never underestimate what the kids are capable of — they can and will get the job done.
---