The Jays say goodbye to four prospects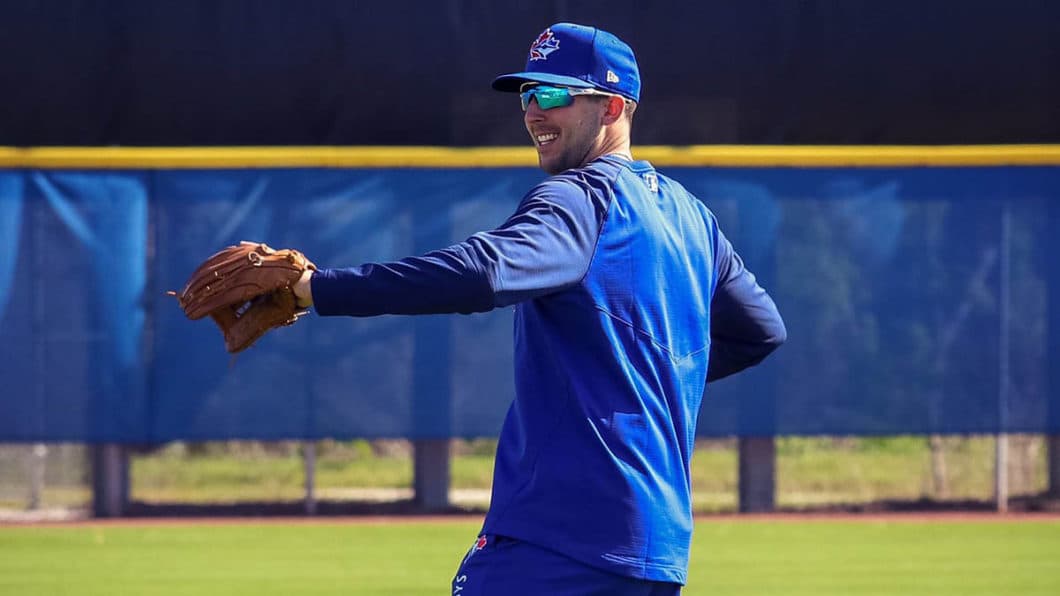 As you know, the Blue Jays traded for Matt Chapman. In return, the Oakland Athletic's received Kevin Smith, Gunnar Hoglund, Zach Logue and Kirby Snead, per Shi Davidi.
Like the Berrios trade, I am skeptical, but the Jays are giving up quite a few less top prospects in this trade. Let's go over each prospect and what the Blue Jays are losing.
Kevin Smith:
The 25-year-old third baseman will surely get his opportunity with the Oakland A's. In the MLB last season, he had a sporadic 36 plate appearances, finishing with a .094/.194/.382 slash line with a homer.
However, he excelled in Triple A, posting a .285/.370/.931 slash line with 21 homers and 18 stolen bases in 21 attempts. He also had 69 RBIs. The knock on Smith is his approach at the plate, which has some prospect evaluators worried.
Prior to the trade, he ranked third on my Top 20 prospect list.
Gunnar Hoglund:
This one hurts for more than one reason. Not only did I write an unreleased article on him, but I'm rather high on the 22-year-old right-handed pitcher. It's likely that the 6'4, 220 lb pitcher will make his professional debut midway through the 2022 season, as he's recovering from Tommy John Surgery. With Ol' Miss in 2021, he posted a 2.87 ERA and a K/9 of 13.8, prior to Tommy John, which took rose him from #12 on my list to #8.
He was chosen with the 19th overall pick in the 2019 draft and he was arguably the most polished pitcher in that draft. In fact, if not for Tommy John, he was expected to be chosen within the first ten picks.
Every prospect rank was high on his fastball, which sat between a 50-70 grade, as well as his control, which didn't rank lower than 60.
Zach Logue:
Hey look, it's a released prospect article! The 25-year-old lefty improved drastically in 2021, finishing the season with an ERA of 4.14. His FIP sat around 3.54 between Triple A and Double A. If I had to put a "most improved prospect" label on someone, it would be Zach Logue.
His ceiling is a back-end of the rotation starter, which the Jays would have been unable to provide him.
Kirby Snead:
The 27-year-old ranked as the 26th best prospect according to Fangraphs. He had a solid seven game spell in the MLB, where he pitched 7.2 innings in garbage time relief and registered a 2.35 ERA and 2.52 FIP. His Triple A numbers were even better, registering a 1.58 ERA and 2.11 FIP in 40 IP, as well as a K/90 of 12.83.
Much like Logue and Smith, Snead wouldn't have had an opportunity as the Jays have filled out their bullpen.
Wish them nothing but the best:
As fans of a franchise, we want every trade to be a "win", but it's important to remember that these players are human beings. We at Blue Jays Nation hope nothing but the best for these players, hoping each of them live up to their potential.
As always, you can follow me on Twitter @Brennan_L_D. At least one more article will be posted by me today, focusing on how the Blue Jays will be able to replenish the farm system after this trade.