The King Of The Multi-Hit Game Is Back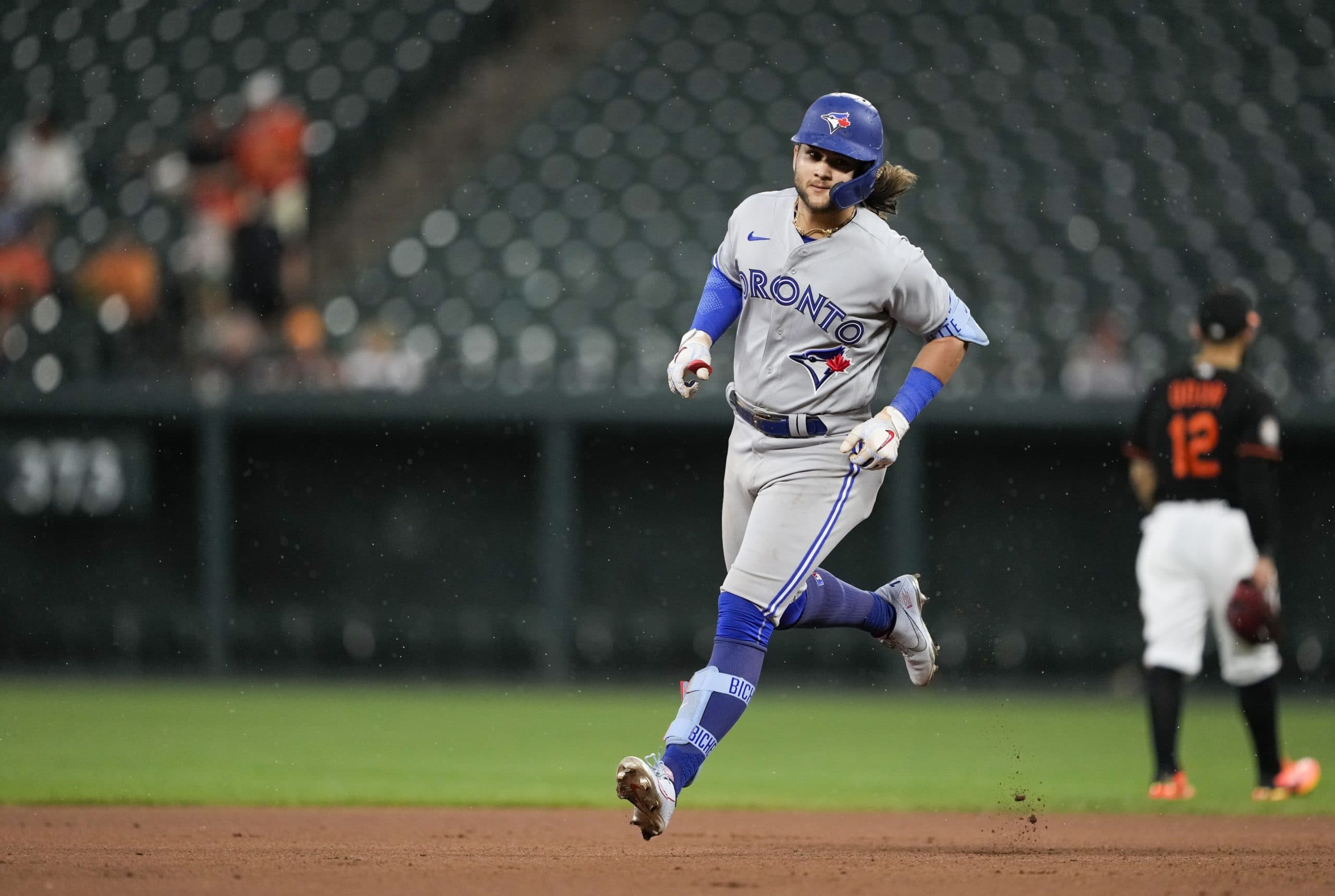 Photo credit:© Brent Skeen-USA TODAY Sports
In the immortal words of Peter Drury: "Close your eyes and it's like he never went away…"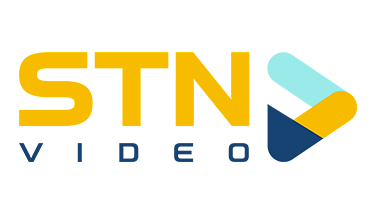 Bo Bichette is back. Well, kind of.
His 222 wRC+ in the month of September is only bested by Aaron Judge's mark of 286. That said, he's also had one of his worst defensive months to date, with a -2 OAA and several bad mistakes in the field to go along with that. That isn't even mentioning how, at the plate, Bichette is a bit of a streaky player. Between September 1st and September 14th, Bichette had a wRC+ of 329. But between September 15th and September 29th, he's fallen back to Earth with a merely decent 105 wRC+.
However, on the whole, he's absolutely dominated pitchers in September. Thus far in September, he's racked up 16 multi-hit games, basically one every second day. Here are his multi-hit games, by month:
April: 5 multi-hit games
May: 11 multi-hit games
June: 8 multi-hit games
July: 6 multi-hit games
August: 8 multi-hit games
September: 16 multi-hit games
While September is clearly his best month thus far, months of 11 or even 8 multi-hit games are certainly nothing to sneeze at. Aaron Judge has been having just about the best hitting season anybody's seen since Bonds, and his numbers stack up very similarly!
April: 7 multi-hit games
May: 9 multi-hit games
June: 8 multi-hit games
July: 10 multi-hit games
August: 8 multi-hit games
September: 10 multi-hit games
You can see that Bo's actually outpacing Judge in terms of those multi-hitters. Both of them are players who absolutely are unbeatable when they're in the zone. Between September 1st and 14th, Bichette was in that zone. He played all 14 games that the Blue Jays did during that timeframe, including two doubleheaders, and put up 10 games of two or more hits. As a matter of fact, he had more 3+ hit games (5) than 1 or less hit games (4). On the season as a whole, only Freddie Freeman has had more multi-hit games (55) than Bichette (54). Despite the fact that he's been ice-cold for good chunks of the season, Bo Bichette is still the multi-hit game king. And he's back.
To celebrate the Return of The King, let's take a rollercoaster ride down memory lane. Here's the Blue Jays' 2022 season, as told by Bo Bichette's multi-hit games.
We'll start with his first. Naturally, it came on Opening Day, at home against the Texas Rangers. Remember this one? The Jays were down 7-3 with two outs in the 5th when Bichette sort of flared a middle-middle fastball from John King the other way.
If you do remember this one, you'll also remember that it wasn't the last hit of the inning.
Bo Bichette slapped two line drive singles in an absolutely electrifying 10-8 win on opening day. This certainly wasn't his biggest or best multi-hit game, but his second hit was certainly crucial to the massive comeback. Bo also didn't wait too long to put another one on the board either, with 2 more hits the next night. One of them was worth a few more bases than just a single.
In a good but certainly less memorable game, Bichette once again came through with an absolutely massive second hit, and the Blue Jays won a close one, 4-3 this time. That was on April 9th, though we had to wait another while for Bichette to put another couple hits on the board in the same game. April 17th was the next time he'd do it, but he didn't knock in a run with 2+ hits again until April 21st in a win over the Red Sox. However, the next game we're going to take a look at was on May 16th.
With the crowd decked out in the baby blue Berrios jerseys that were being given away that night, Bichette stepped up in the bottom of the first and drilled a 2-2 curveball from Chris Flexen that absolutely never curved.
But, of course Bo wasn't done there. In the bottom of the 8th, he gave the Jays some insurance with a single that definitely wasn't hit as hard as the homer. Roenis Elias definitely didn't look too happy about it, such is the life of a pitcher.
Toronto won this game going away, though the Mariners did get a run in the top of the 9th. Nonetheless, a 6-2 win got the Jays to 19 wins, and a couple games over .500. We're not going to wait another month for Bo's next big game, in fact, we aren't even going to wait a week. Anyone remember the Reds? Yeah, me neither. Honestly, I didn't have any recollection of the games against them until I researched this piece. But apparently, Bo Bichette hit a couple of homers against them on May 21st. Here you go, I guess.
Say what you will about Bichette's performance in the spring and summer, but he sure never struggled with the slider. Both of those were absolutely golfed. What's sad about those homers is that they turned out to be the only runs that the Blue Jays scored. But anyways, that was probably the first or second game in 2022 that Bichette single-handedly won for the Jays, and he did it in camo. Next, we've got our first road appearance of this piece!
The Jays always have some interesting games with the Angels. Last year, the Angels got stomped 15-1 in Dunedin, and later 10-2 in Anaheim. This year, they played some closer games. In this one, the Jays were down heading to the 7th, but Bo Bichette gave them a leadoff single.
Then, Teoscar Hernandez stared at ball 4 to tie the game.
With the bases still loaded and still one out, it looks like the Blue Jays were going to have a fantastic opportunity to tie the game, and possibly even…oh what's that? The Angels took the lead back? Well…that certainly didn't last.
At this time, the Blue Jays offence was basically anemic in late game scenarios. They were 20th in the league in wRC+ in high leverage scenarios heading into May 29th. They had already managed to come back once, but they were never going to do it again. The Blue Jays lost…oh what's that? Bo Bichette homered?
It turns out that a Lourdes Gurriel RBI double later in the same inning gave the Blue Jays an 11-10 win. Bichette came through in a game that will probably could have been one of his signature moments, had it come later in the season.
But let's fast forward about a month. Back on June 22nd in the Southside of Chicago, Bichette was in the middle of a real tough stretch. He hadn't put up an extra base hit in any of his last 10 games, and was only batting .217 in that timeframe as well, so it's not even like he was slapping the ball around either. He needed a good game, and he absolutely got one. Bichette started it off with a single in the top of the 1st, then came back up in the 4th and slapped this Lucas Giolito changeup for a grand slam.
Bo wouldn't pick up another hit in the game, but luckily, a 7 run cushion was enough to get the Blue Jays a 9-5 win, and bring them 9 games over .500. Unfortunately, in his next 17 games, Bichette only managed to pick up a couple of multi-hit games as he went through one of the worst stretches of his season from mid-June to mid-July. That changed for him on July 10th, as the Jays were in Seattle and Bichette put up a couple of singles before knocking this slider into the left field bullpen.
If only the Blue Jays had won that game…Gabriel Moreno dropped this popup before Carlos Santana ultimately homered, giving the Mariners a series sweep.
Bichette seemed to finally be breaking out of the slump, but it came in a Jays sweep, easily the lowest point of the season. Over Bo's next span, he didn't quite reach soaring heights, but he was certainly playing much better than before the Mariners game. On August 4th, the Jays headed to Minneapolis for a 4 game set against the Twins. Bo didn't waste any time, striking for another 3 hits in the first game. He started out with a couple of doubles, including this one that might have been a homer in a different park.
Then, Gurriel came up and cashed him in, giving the Blue Jays a lead that they'd never relinquish, en route to a 9-3 win.
The Blue Jays, however, proceeded to go 9-12 over their next 21 games, despite 7 multi-hit games from Bichette. They managed to take 2/3 from the Cubs, but Bichette only had a couple of hits in the whole series. Luckily, a series against the Pirates was the perfect remedy. In game 1, Bichette turned everything around. First he singled, then he doubled, then he did this in his final at bat.
That was a terrific start to September for Bo. But it didn't stop there. Just three days later, in the second game of a double header against the Orioles, Bichette launched three homers in a moment that no Jays fan is going to soon forget. We'd be here an hour if I showed you all of them. So here you go.
This was one of the most iconic individual games that the Blue Jays have had in a long time, in the midst of one of the most iconic individual stretches the Blue Jays have had in a long time. But it still wasn't over. I can't quite show you everything that Bichette's done in September, so let me fast forward one last time, to September 26th vs. the Yankees. While Toronto didn't quite clinch in this game, it was the final game they won prior to doing so, and it came to the surprise of nobody that Bo had 2 hits. In the 4th, he hit a single the other way off of Luis Severino to get the party started.
It wouldn't take long until Teoscar Hernandez came to the plate and launched a double, scoring both Bichette and Guerrero, tying the game.
Although Bo knocked another single in the 5th, the Blue Jays wouldn't score again until the 10th, and it was nearly Bichette who did the scoring. With one out and the ghost runner on second, Bichette launched a flyball to deep right field. The ball had a .620 xBA, meaning that 62% of the time, batted balls that are hit at that velocity and angle end up as hits of some kind. As a matter of fact, it would have been a homer in 3/30 MLB ballparks. Toronto wasn't one. Aaron Judge made a pretty unreal catch look rather routine, and Cavan Biggio stayed at second.
Luckily enough, Vladimir Guerrero was up next. He knows that fly balls can be fickle, and so decides to hit a liner that sails into left field. Oswaldo Cabrera fields it, but there was never any doubt. Biggio scores easily from second, and Vladdy declares the Rogers Centre his house.
The Blue Jays came unbelievably close to clinching in a Bichette multi-hit game twice, as he was nearly the one to steal Vlad's signature moment for his own, but also tallied two hits a couple of days later, which would have been the clincher if the Jays won. Ultimately, Vladdy got the winning hit in the game that Toronto won prior to clinching the playoffs for the first time with this core.
Now, a few days removed from Vladimir Guerrero's walkoff, the Jays are only a couple games away from clinching home field advantage for the Wild Card series. Rest assured, Bo Bichette hasn't gotten his last chance at a signature moment in Rogers Centre. Throughout this whole season, Bo and the Jayshave both had some ups and downs. But the King of the Multi-Hit Game has been there the whole time, and he's showing up even bigger under September's bright lights. With any luck, and hopefully less ups and downs, he'll be here for many stretch runs to come.
Well folks, that concludes our rollercoaster ride through the Jays season, as told by Bo Bichette's multi-hit games! Thank you for keeping your hands and feet inside the cart at all times, and have a great rest of your day!
---