The New York Yankees have been eliminated from playoff contention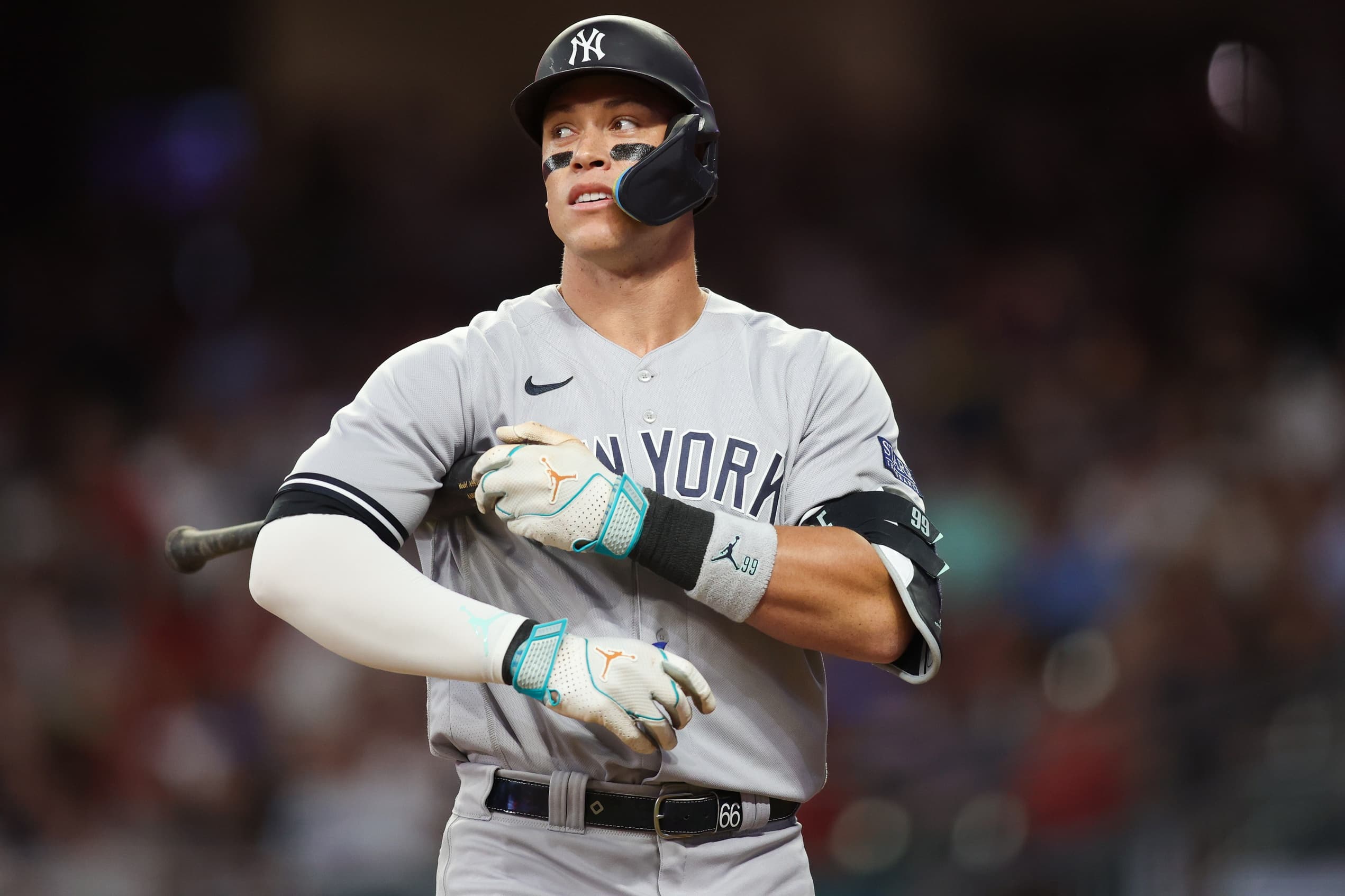 Photo credit:© Brett Davis-USA TODAY Sports
Na na na na, na na na na, hey hey, goodbye.
Remember when every Yankee fan suffered from overconfidence at the start of the season? Well, that was put to an end on Sunday as they were officially eliminated from the playoffs for the first time since 2016.
Were they unlucky with injuries? Absolutely. The 2022 American League MVP winner Aaron Judge missed time with a toe injury and had 200 fewer plate appearances than he did last season. Not just that, but one of the best prospects in baseball, Jasson Domínguez is out for a while as he recently underwent Tommy John surgery.
Their lone bright spot this season is Gerrit Cole, who has
finally
pitched like the ace he was supposed to be, posting a 2.75 ERA and a 3.22 FIP in 200 innings thus far. One area of concern is his drop in his strikeout percentage, as it went from 33.5% in 2021, to 32.4% in 2022, and now 27.4% in 2023. Still, he's the front-runner to win the American League Cy Young award for the first time in his career.
However, Cole's great season and Judge still playing like an MVP wasn't enough to stop the ship from sinking, as the last time they were in a playoff spot was on July 8th.
I'm sure that they've known their fate for a while, even if Jomboy had a glimmer of hope remaining, but this is a sweet, sweet victory for Blue Jays fans (and all of baseball in reality). Better luck next year, Yankees!
---
As always, you can follow me on Twitter, Instagram, and Threads @Brennan_L_D.
---