The Rangers outscored the Blue Jays 35-9 over their four-game sweep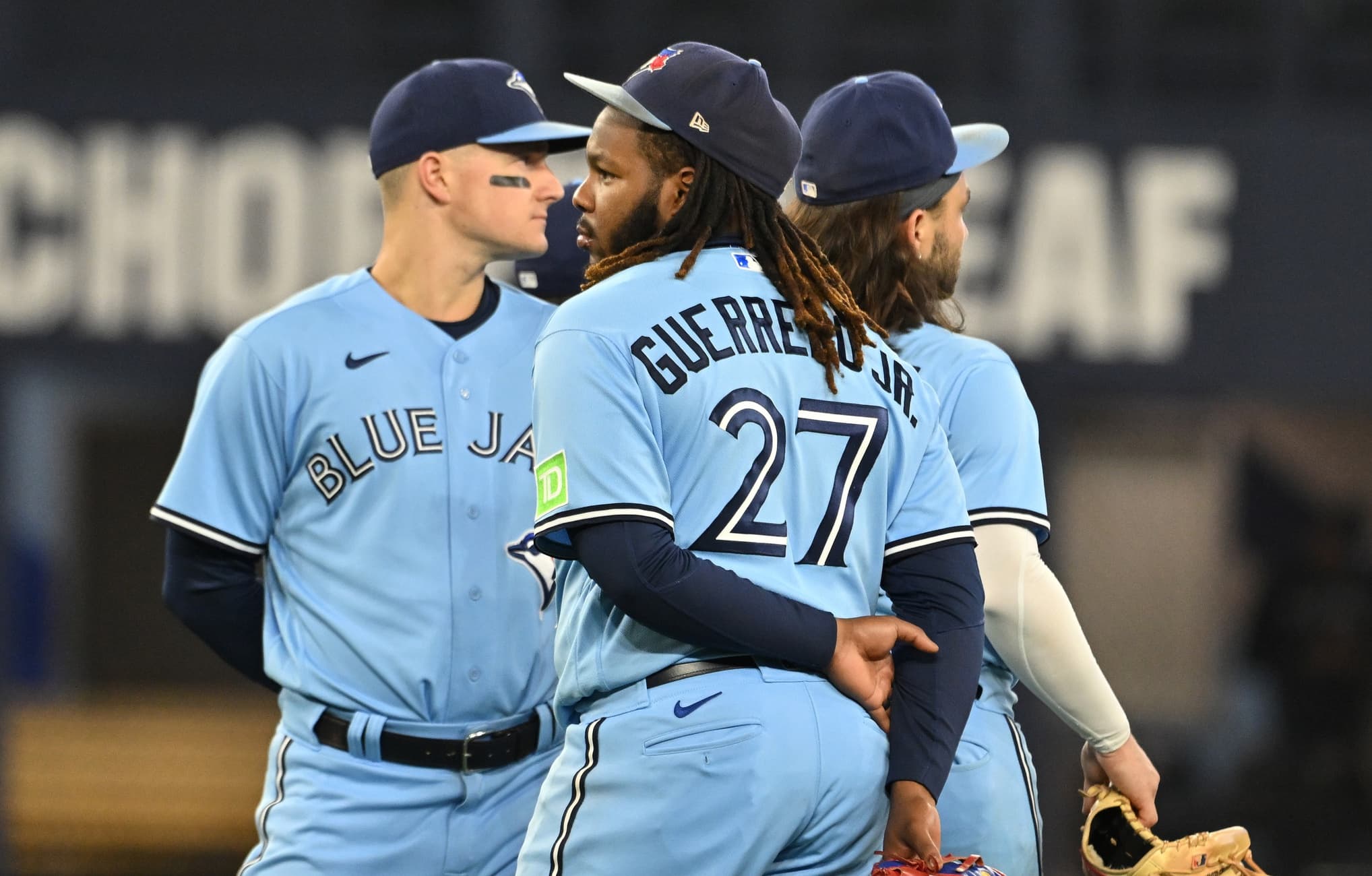 Photo credit:© Dan Hamilton-USA TODAY Sports
All things considered — the time of year, the opponent, the standings — that was the most embarrassing series the Toronto Blue Jays have played in a very long time.
This four-game set against the Texas Rangers, a team that had been plummeting in the standings over the past month, offered the Blue Jays a chance to solidify themselves as a playoff team. Instead, they sat back and got the wheels beaten off of them in their own stadium.
The Rangers won all four games handily by a combined score of 35-9. They came into Toronto a game-and-a-half back of the Blue Jays and now they're two-and-a-half up with the tiebreaker secured.
Things worth mentioning…
Things actually got off to a pretty good start for the Blue Jays in the finale. The Rangers opened the scoring in the first inning and jumped out to a quick 1-0 lead but Vladimir Guerrero Jr. answered back immediately with a two-run bomb. Unfortunately, those were the only two runs they would score in the game. After two hits and two runs in the first, they managed two hits and zero runs the rest of the way.
The bats gave Kevin Gausman little room for error and he wasn't able to come through. He allowed a solo homer to Corey Seager in the first inning, a two-run double to Seager in the second, and then a solo dinger to Jonah Heim in the third. Gausman wound up going four-and-two-thirds innings and allowed four earned runs on six hits, six walks, and five strikeouts.
The Rangers carried a 4-2 lead all the way until the eighth inning and then kicked the doors open. Trevor Richards, who has a 9.82 ERA over 10 appearances since coming off of the Injured List, came into the game and got shelled. Richards allowed five earned runs on three hits and two walks and didn't record an out.
---