The second base dilemma and why the Blue Jays preach positional versatility
Photo credit:© Brad Rempel-USA TODAY Sports
It's March 2022, and the Blue Jays are pushing hard for Jose Ramirez to play second base, despite him being a third baseman.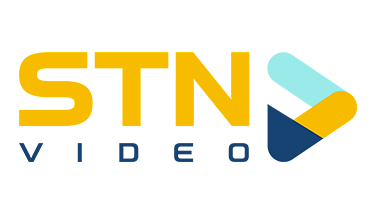 The Jays had just traded a package of prospects for former Platinum Glove winner Matt Chapman to solidify their troubles at third base. However, Marcus Semien signed with the Texas Rangers before the lockout began, meaning that a new hole emerged at second base.
As the season got closer and closer, it became clearer that the Toronto Blue Jays wouldn't be trading for Jose Ramirez, and that they would roll into the season with the Cavan Biggio and Santiago Espinal platoon that they had used at third base in the season prior.
I'll be honest, I wasn't really optimistic about the platoon. While Espinal featured great defense at third, I believed his offensive numbers were aided by the small sample size. 
As for Biggio, he was good in 2019 and 2020, but 2021 was a rough year for Biggio. He slashed .224/.322/.356 in 294 plate appearances and had a 12.6 BB% and 26.5 K% with only seven homers. Not great. Not to mention he had a -3 Outs Above Average (OAA) at third base, where he played most of the time.
So with one guy being awful the season prior, and another guy who provided solid defense, but at best, an average bat, how have we moved into a better dilemma?
Santiago Espinal:
It was easy to presume that Espinal would flourish defensively at second base. Not only had he played a ton of it throughout the minor leagues, but he also is a natural shortstop. Espinal has great instincts, soft hands, and active feet, which allows him to make tricky plays. He also has a superb internal clock, meaning he avoids rushing to make a play.
Using the wonderful defensive metrics of Defensive Runs Saved (DRS) and Outs Above Average, I can tell you that Santiago Espinal has a 4 DRS and a 10 OAA. 
For DRS, Espinal ranks ninth for second basemen with at least 30 innings played at the position. In terms of OAA (the superior metric to most), he ranks third with his 10 OAA, trailing just Jonathan Schoop (who has an absurd 28 OAA) and Andres Gimenez.
Defensively, Marcus Semien has a DRS of 9 and an OAA of 7. It's not a stretch to say that at least defensively, Espinal replaced Semien's defensive production which netted him a gold glove in 2021.
Offensively in 2022, Espinal has had the expected regression. He's slashing .267/.322/.370 in 491 plate appearances. He's added seven homers (up from two last season), and is still a solid contact hitter, with a 7.3 BB% and 13.8 K%. Espinal only has a 99 wRC+, which is slightly below average and a drop from his 115 in 2021.
However, with a whole bunch of pretty darn good hitters ahead of him, you can live with a
slightly
below-average hitter. Now, one more thing to consider is the fact that Espinal and Biggio can be platooned, as Espinal bats right, while Biggio bats left.
In 128 plate appearances against left-handed pitchers, Espinal is slashing .301/.375/.451 with three homers. He also walked (10.9%) more times than he's struck out (10.2%). That led to Espinal having a
137 wRC+
against left-handed pitches.
For a platoon, that's absolutely fantastic, especially if the platoon partner can play just as well.
Cavan Biggio:
So has Biggio picked up the slack? Obviously,I wouldn't be writing this otherwise. Let's start with how he's been defensively.
I noted his -3 OAA in the very long intro, but that was at third base. At second base, Biggio has a 0 DRS, which is tied for 51st in the league for second basemen with 30 innings played at the position. His OAA of
seven
on the other hand is tied for fifth in the MLB, so yeah. That's a 17 OAA between him and Espinal. Has he been better with the back though?
Kind of? In terms of wRC+, he has. In terms of other counting stats, not really. Biggio is slashing .202/.317/.356 with six homers in 291 plate appearances. He has a 12.7 BB% and a 27.8 K%. In his first two seasons, he had a 16.12 BB%, but this has dropped to 12.65% in the past two seasons.
Furthermore, his 27.8 K% is his highest since his rookie year, when he had a 28.6 K%, but added 16 homers in 430 plate appearances. So as an overall hitter, those 695 plate appearances may have just been pitchers not having enough information on him.
However, Biggio is used in a platoon role (he only has 46 plate appearances against lefties), so how does he do against righties? Well, in 245 plate appearances, he's slashing .215/.328/.373 with a 13.1 BB% and a 25.3 K%. In this regard, he is an above-average hitter with a 10.6 wRC+.
Whit Merrifield:
On August 2nd, the Blue Jays traded utility player Samad Taylor and right-handed pitcher Max Castillo to the Kansas City Royals in exchange for second baseman/outfielder Whit Merrifield.
At one point, Merrifield was one of the best contact hitters in the game. Between 2017 and 2020, he slashed .297/.345/.452 with 56 homers in 2337 plate appearances. Merrifield also had a 15.45 K% and a 6.29 BB% in that time and had a combined 12.6 fWAR.
However, Merrifield hasn't been himself for the past two seasons. Last year, he slashed .277/.317/.395 in 720 plate appearances. He had 10 homers and a 14.3 K% and 5.6 BB% for a wRC+ of 90, the first time he had a wRC+ below 105 since 2015 (his rookie season). It was still good enough for a 3 fWAR, but there has been an obvious decline with the bat.
This season was even worse, as he had a .240/.290/.363 slash line in 420 plate appearances with the Royals. He had six homers and a 7.1 BB% and 14.5 K% for a wRC+ of 79.
After the trade, he has slashed .252/.302/.402 with five homers and a wRC+ of 101 (it's actually slightly higher with his homer on Sunday afternoon, Fangraphs just hasn't updated). However, Merrifield's K% has increased to 20.7%.
Overall in 2022, Merrifield is slashing .247/.296/.374 with 11 homers in 540 plate appearances. His overall BB% sits at 7%, while his K% sits at 15.7% for a wRC+ of 88. Defensively at second base with the Jays, he has a -2 DRS and a 2 OAA in the 133 innings he's played.
Overall, Merrifield has been a positive player who has contributed more than just with the bat and glove. Merrifield, along with Biggio and Espinal, gives the Blue Jays options in how the lineup is used.
Versatility:
One of the most underrated aspects of a player's game is their versatility. So far in this article, I've honed in specifically on second base. However, all three of these players have vast experience in different positions throughout their careers.
Cavan Biggio? He's played 250 innings at first base and has stepped up at a position that didn't even have a backup at the start of the season. He's also played 61 innings in the outfield (mainly right) in 2022, as well as 411.2 innings at third base in 2021.
Santiago Espinal? He has been the Jays' primary second baseman in 2022 but has a 4 OAA and 2 DRS in his 206 career innings at shortstop. Not to mention the fact he stepped up at third base last season, playing 551.2 innings at the position and posting an 8 DRS and 5 OAA. The Jays also experimented with Espinal at centre field in the minors. In fact, he's usually the designated infielder that moves to the outfield when the Jays shift into the four-man outfield.
Whit Merrifield? Heck, he was brought in when centre fielder George Springer was injured for an uncertain amount of time. Along with those 133 innings at second, Merrifield has played 71 innings at centre field, 35 innings at right field (which they
desperately needed)
and 26.1 innings at left field. The 33-year-old has also played 93.1 innings at first base, including 4 innings with Toronto at some point?
Even when you look at the three closest prospects that can play second base, Otto Lopez, Vinny Capra, and Davis Schneider, all three play at least one outfield position. Hell, even Samad Taylor, the player they traded for Whit Merrifield, is a natural second baseman who plays all over the field.
They'll be heading into 2023 with a different second base dilemma:
With Cavan Biggio, Whit Merrifield, and Santiago Espinal all signed for the 2023 season, as well as Otto Lopez needing MLB plate appearances, moves will need to be made. Three of those players (sorry Cavan) are versatile contact hitters with low K rates and can hit for average.
However, the Jays have a new mold for a second baseman, and he must be able to play a variety of positions. With that being said, it was a pleasant surprise how the Jays overcame the dilemma heading into the season. It'll be interesting to see how they handle the new dilemma.
As always, you can follow me on Twitter @Brennan_L_D. This idea literally came from a dream I had on Sunday morning, so that's something.
---