The Springer-less Blue Jays head to Houston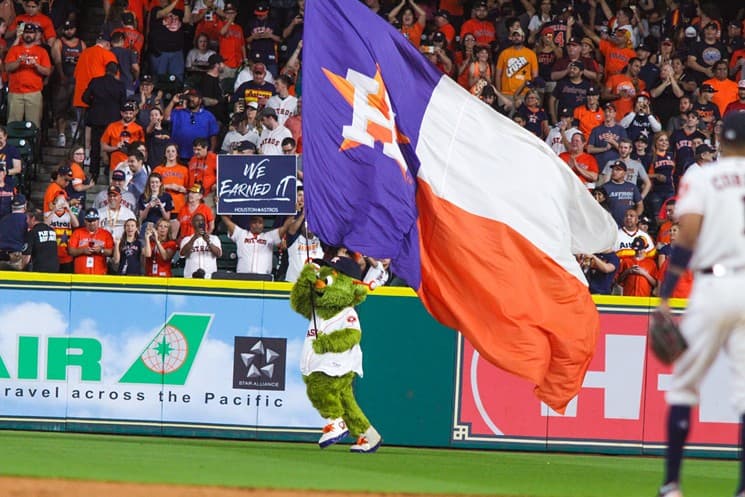 Marcus Semien just had a nice homecoming in Oakland in which the team honoured him with a touching video tribute. This would have been George Springer's triumphant return to Houston, but he'll have to wait until next season for his video tribute and ovation from Astros fans as he's back on the Injured List.
How they're doing…
The Astros have been a strange team this season. They own a record 16-15 despite sitting in the top third in baseball in both runs per game and runs allowed per game.
Houston kicked their season off with an absolutely dominant four-game sweep of the A's in Oakland, scoring 35 runs in the process. Since then, though? They've had a pretty uninspiring month that featured a whole bunch of losses to some pretty bad teams. The Astros got swept by the Tigers at home and dropped both games in a two-game set to the Rockies in Denver. Most recently, they narrowly avoided getting swept by the struggling Yankees in New York.
The Astros' offence is firing along just fine, with Yuli Gurriel, Yordan Alvarez, and Blue Jays legend Michael Brantley carrying the load, and every member of their five-man starting rotation is currently sporting an ERA under 4.00. It seems the biggest issue for Houston is their bullpen, as Ryan Pressly and Ryne Stanek have been their only consistent options.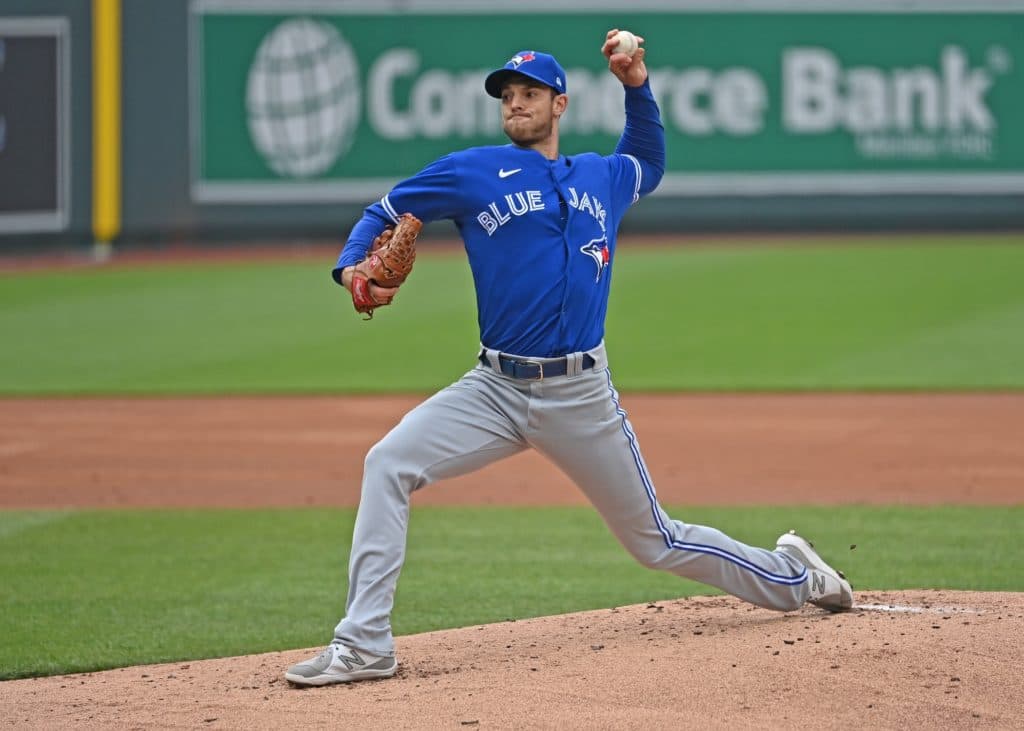 Peter Aiken-USA TODAY Sports
The head-to-head…
Ross Stripling vs Jose Urquidy 
Steven Matz vs Christian Javier
??? vs Zack Grenkie 
The Astros have a pretty clear advantage in terms of the starting pitching in this series.
Jose Urquidy has posted a 3.71 ERA through six starts and hasn't allowed more than four runs in any of those outings, Christian Javier has an excellent 1.75 ERA through five starts and is striking out 10.5 batters per nine, and future Hall of Famer Zack Grenkie has been excellent outside of one bad outing against the Tigers in which he allowed six earned runs.
The Blue Jays will send out Ross Stripling, who was pretty good against Atlanta in his return from the Injured List, allowing two earned runs over four-and-two-thirds, and Steven Matz, who has had back-to-back difficult outings after being virtually untouchable his first four times out. We don't yet know who will start the finale. Anthony Kay would be next up, but maybe Nate Pearson gets called up from Buffalo. Who knows.
Thoughts and Notes…
Rowdy Tellez is back with the team after spending three games in Triple-A. I imagine that he would have been given a longer go in the minors to regian some confidence and find his stroke, but, with George Springer back on the Injured List and Joe Panik dealing with a minor injury, the Blue Jays need another bat. Rowdy went 3-for-10 with a homer and two doubles and he drew three walks in his Triple-A stint.
We were given some injury updates yesterday from Ross Atkins… Anthony Castro, who's currently on the 10-day Injured List, should apparently be a quick return. Tommy Milone will also apparently be back soon after his bout of Left Arm Shittyness. Thomas Hatch is "progressing," which is incredibly vague, but the team is working him up to a starter's load for his return.
As I mentioned, Houston has the better starting pitching going in this series, but things tip in the other direction when it comes to relief pitching. The Astros only really have a couple of good relievers going right now while the Blue Jays boast baseball's best bullpen ERA. I imagine we could see some late-game comebacks for Toronto in this series. Taking 2-of-3 is certainly doable here.
Another thing to note… Ross Stripling, a member of the 2017 Dodgers, hasn't faced the Astros since they got busted for cheating back in 2017. There's a pretty good chance we might see him bean somebody. I would guess Jose Altuve or Alex Bregman.