The Toronto Blue Jays have selected Josh Kasevich with the 60th overall pick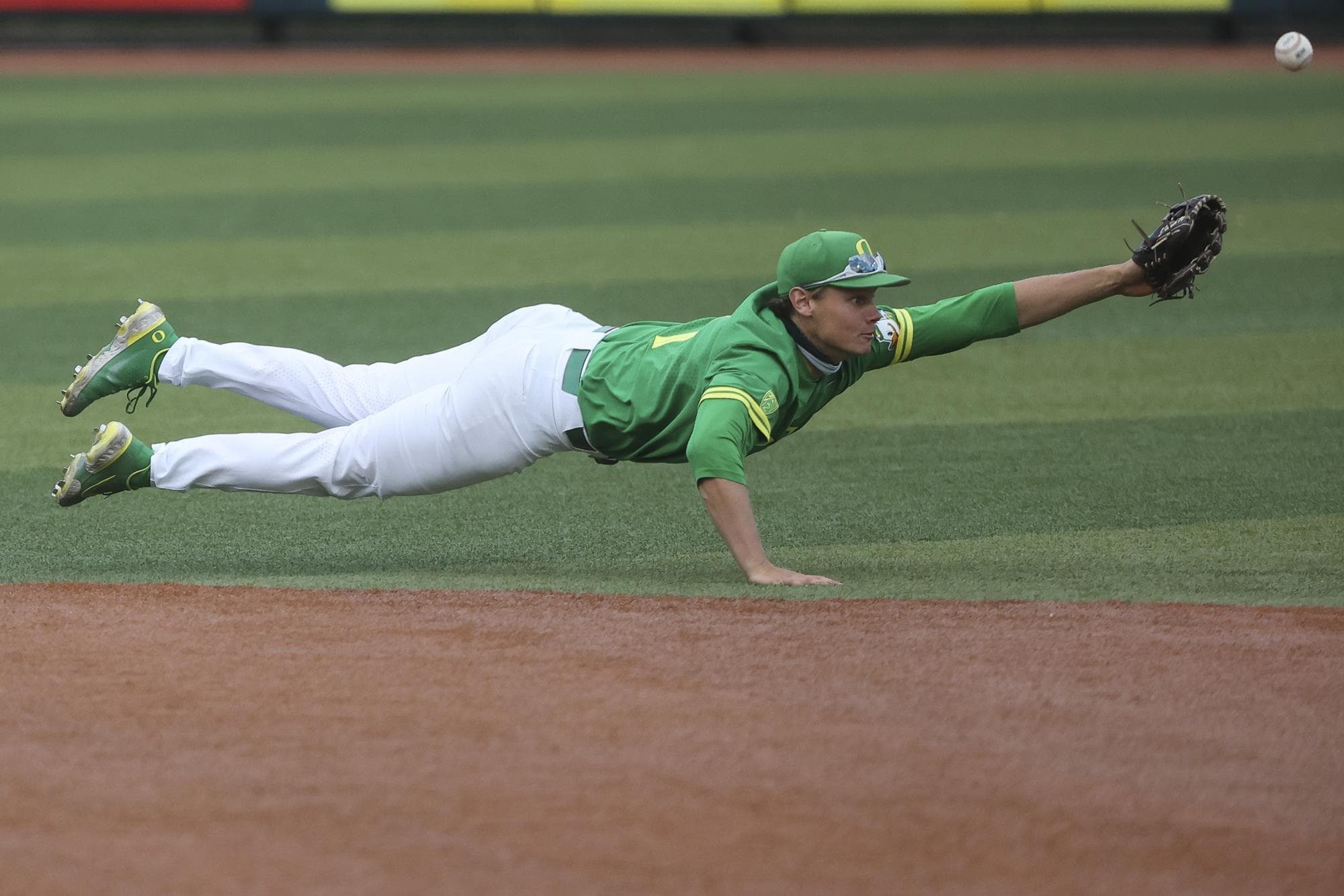 Photo credit:goducks.com
With the 60th overall pick, the Blue Jays selected Josh Kasevich.
Kasevich is a right-handed batter shortstop drafted from the University of Oregon. At 6'2, 200 lb, there is potential for more pop from the 21-year-old middle infield.
This season with the Oregon Ducks, he slashed .310/.383/.445 with seven homers. Kasevich walked (BB% of 8.66%) more times than he struck out (K% of 5.78%), meaning that the righty is a contact hitter.
For his collegiate career, he slashed .303/.374/.424 with eleven homers. He had the same K% and BB% of 8.43.
Baseball America notes that he has a flat bat path which doesn't allow him to elevate the ball often, but he still showed great plate discipline which allowed him to walk more than strikeout.
According to MLB Pipeline, Kasevich is considered one of the better defenders in his NCAA league. He has a great arm that is accurate and has excellent instincts (hands and footwork). 
Baseball America notes that he doesn't have a "quick-twich lower half" that scouts like in a big league shortstop. However, he only made 14 errors with Oregon. Kasevich is an average runner as well.
Here are his grades according to MLB Pipeline:
Hit: 50
Power: 40
Run: 50
Arm: 55
Field: 55
Overall: 50
If he develops more pop, he could become an excellent prospect.
It's likely that the 21-year-old Kasevich starts in High A as he's likely advanced enough for that level.
As always, you can follow me on Twitter @Brennan_L_D.
---