Three questions heading into Major League Baseball's Trade Deadline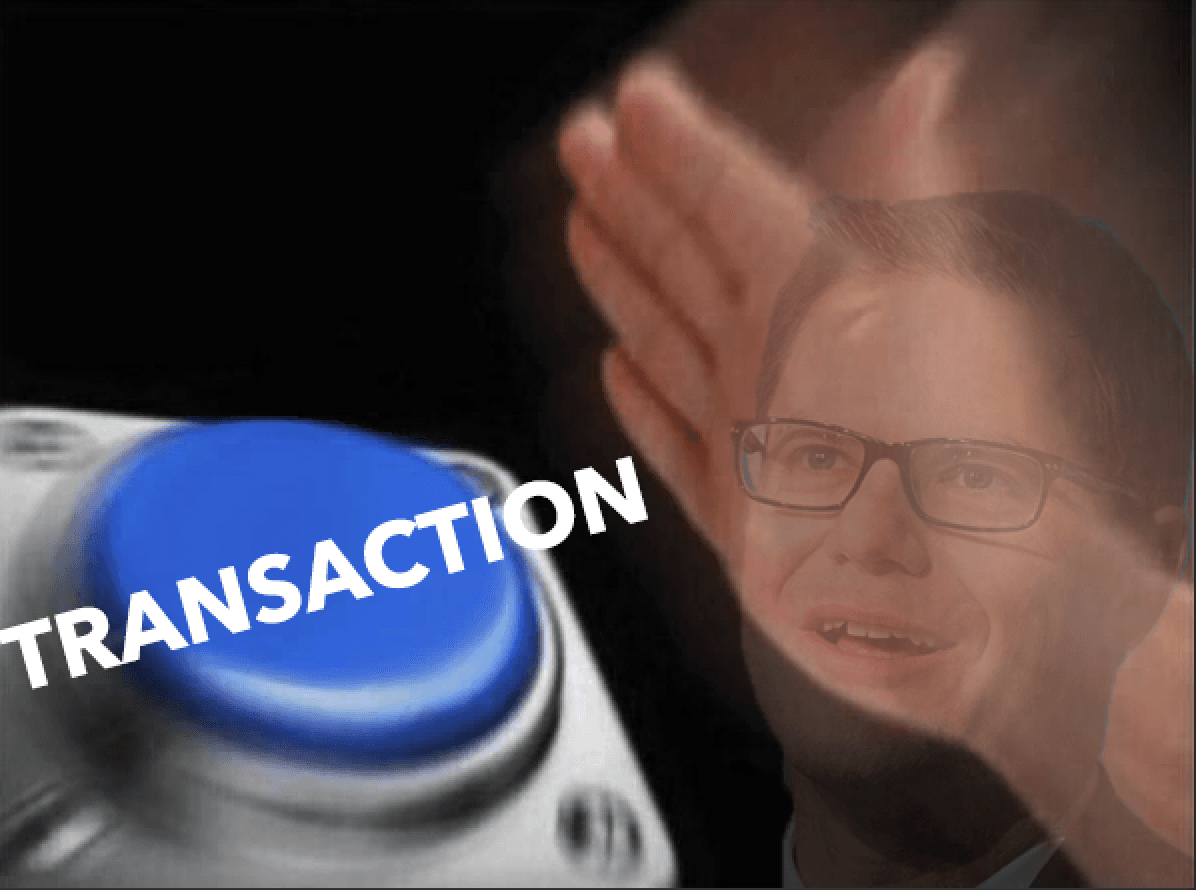 With the MLB trade deadline just under a week away, we here at Blue Jays Nation thought it would be fun to get together and see what we all thought might happen across the league, answering the following three questions:
1) What will be the Blue Jays' biggest move?
2) Where will Ohtani end up after the trade deadline? (we posed this question before word came out that the Angels have decided to hold onto Ohtani)
3) Who will be the surprise buyer or seller at the trade deadline?
Mandatory Credit: Jayne Kamin-Oncea-USA TODAY Sports
Evan Stack
1) What will be the Blue Jays' biggest move?
As much as I want to see names like Ohtani, Giolito, and Goldschmidt in Blue Jays trade talks, I don't think Ross Atkins wants to unload the farm any more than the past few trade deadlines have asked him to. With that being said, I'd say Atkins makes a pair of other minor moves that A) don't cost an arm and a leg and B) address parts of the club that need patchwork.
I predict that they acquire OF Randal Grichuk from the Rockies and RP Keynan Middleton from the White Sox. The Blue Jays obviously have familiarity with Grichuk, so they could surely get him for a good deal. He's having a great season and checks a lot of boxes for this team. Middleton is having the best year of his career with a 3.41 and 11.5 K/9 through 37 games. Like Grichuk, Middleton should also be relatively cheap for Toronto to acquire. 
2) Where will Ohtani end up after the trade deadline?
Baltimore – their prospect capital is unmatched. While other competitors have deep farm systems too, I doubt Arte Moreno would want to watch division rivals such as Texas, Houston, or Seattle thrive from his efforts, and the same sentiment would go for the cross-town rival Dodgers. Tampa Bay and Cincinnati also have a legitimate shot, I believe, but I think Baltimore would be the highest bidder. 
3) Who will be the surprise buyer or seller at the trade deadline?
With the number of teams in the mix, this was a tough question to answer. However, I think the Rays will surprise many with the
number
of moves that they will make. Tampa Bay has been near the top of player development, so they've historically stayed put or made relatively smaller moves once the trade deadline rolls around. However, this season has presented multiple obstacles that Tampa Bay can't elude right now. 
The Rays just watched their once-impossible-to-catch AL East lead slip from their grasp, and the Orioles should only get better by the deadline themselves. That said, Tampa Bay needs to make some "win now" moves to make sure they not only stay afloat for the division but also the playoffs race period. Secondly, their pitching rotation has been decimated by injuries, and there are multiple rental arms on the market that could help them now. 
---
Paul Berthelot
1) What will be the Blue Jays' biggest move?
I think the Blue Jays acquire an impact reliever. Romano and Swanson have been excellent this year but both have worked a ton as there just hasn't been another consistent arm down there. With Pearson being sent down, Cimber on the IL, Richards needed for more length, and García being up and down, I think the team goes out and gets another high-leverage reliever. I think someone like Jordan Hicks of the Cardinals makes a lot of sense. We know these two teams had discussions in the offseason and more recently with the Genesis Cabrera trade so perhaps there is another move in store?  
2) Where will Ohtani end up after the trade deadline?
The boring answer is he stays with the Angels but that's no fun so let's say the Giants. Now I am not a prospect person so I don't know what the Giants' system is like and if they even have enough to get him, however they are right in the middle of the wild card hunt. Getting Ohtani would give them a huge leg up over the Marlins and Diamondbacks, plus give them a chance to make a run at the Dodgers for the division. Also, I am sure there is nothing the Giants would love more than taking someone away from the Dodgers, who seem to be the top choice for Ohtanti outside of the Angels. 
Ohtani seems to like the West Coast and I think he would fit well for San Fran. It would take some roster movement, and Joc Pederson would have to play more outfield, but you make that sacrifice for Shoei Ohtani. 
3) Who will be the surprise buyer or seller at the trade deadline?
I'm going to go with the Reds. They are right in the thick of the NL Central race with the Brewers and with their young talent it might be easy to do what Baltimore has done and just roll with the kids and see what happens. However I think the Reds make a couple of moves, Joey Votto's baseball career is almost over. I would think this would be a good time to buy and push for the postseason, give him one last shot at it.
As for what moves they may make, pitching makes the most sense. Maybe they make an inter-division trade for Stroman or go for a Giolito or Lynn from the White Sox. Either way, the Reds will surprise buyers by adding pieces to supplement their exciting young core.   
---

Zach Laing
1) What will be the Blue Jays' biggest move?
Wouldn't it be great to see the Jays take a big swing on someone like Shohei Ohtani? As much as it would be cool to see happen, I don't reckon the Jays would have the young, high-end prospects to make a trade with the Angels work. The Jays have just one player in the top 100 prospect rankings, lefty Ricky Tiedemann, while teams like the Orioles have eight and the Diamondbacks have three, all within the top 21.
That being said, there's still work that can be done. Genesis Cabrera was acquired just last week and made his debut on Monday night looking excellent in a three-up, three-down bottom of the sixth. There's proof of a smaller deal that could end up being a bigger addition. 
I did a radio hit on
Sportsnet 650 early last week
out in Vancouver and was asked who the Jays should target t the deadline. My suggestion: Cody Bellinger. He's a left-handed bat who is now in his seventh year in the big leagues and is having one of the best seasons of his career. You can look at virtually any offensive number of his this season, and he's posting the best results he has since his incredible MVP season in 2019 with the Dodgers. 
This year, he's slashing .319/.369/.549 with a 145 OPS+ and 14 home runs. He's hitting for power, and while he's mashing righties, he's more than holding his own against left-handed pitchers, too. In fact, his 185 wRC+ is 13th among all big leaguers this season.
Bellinger signed a one-year, $17.5-million deal ahead of this season that has a $12-million mutual option for next year. While he'll hit free agency in 2025, the Jays — at the very least — could still have two years of control here.
2) Where will Ohtani end up after the trade deadline?
Here's a fun idea: the Cincinnati Reds. As Evan Stack mentioned above, they could be a surprise buyer at the deadline amid what has been an electric season. Their starting rotation has been among the worst in the big leagues this season with a 5.40 ERA, 5.03 FIP and a .358 wOBA — all numbers that rank 28th in the majors. 
Pitching is an obvious need for them heading into the deadline and adding a big name like Shohei to what has been a surprisingly potent offence would surely be fun to watch.
3) Who will be the surprise buyer or seller at the trade deadline?
I don't think it will be a surprise to see the Baltimore Orioles be buyers as they pace for an AL East title, but what I wonder about is if they'll have the legs to keep up their torrid pace. Young pitchers Dean Kremer, Tyler Wells and Kyle Bradish are all on pace to smash their career highs in terms of innings pitched, and as great as Yennier Cano has been out of the bullpen, he's started to show cracks.
I think — much like many — that the O's will add, but I think the true surprise here will be them regressing down the stretch.
---
Thomas Hall
1) What will be the Blue Jays' biggest move?
Fans should expect a lukewarm trade deadline from the Blue Jays this season, focusing on depth transactions rather than one flashy headline move. There will still be action leading up to Aug. 1, but any deals made will likely be ones that fill in around the edges, and understandably so. 
Toronto's top priority, though, needs to be on offence. An everyday role likely isn't feasible, nor does one need to be, but the front office must acquire a right-handed hitter – preferably an outfielder – that can platoon versus left-handed pitching. Whether that's a rental or someone with team control, that player has to be able to mash with a lefty on the mound.
A few potential targets could include New York's Tommy Pham, St. Louis' Tyler O'Neill and Washington's Lane Thomas – all personal favourites of mine.  
2) Where will Ohtani end up after the trade deadline?
Scary answer: the Baltimore Orioles. Realistic opinion: Shohei Ohtani will remain with the Los Angeles Angels beyond the Aug. 1 trade deadline. 
As for what happens beyond that, who knows? Only Ohtani can answer that question. But perhaps he doesn't even know what his future will hold yet. All that is certain is he will more than likely finish this season with the Angels. If he does, however, it may include another October without playoff baseball – an outcome sports fans are all too well familiar with. 
3) Who will be the surprise buyer or seller at the trade deadline?
At this point, the Chicago White Sox might be the only franchise that could bust the trade market wide open between now and next Tuesday. They are 41-60, 12.5 games back of first in the AL Central, and have an entire roster full of intriguing pieces that could net huge returns. 
If the White Sox go full rebuild, which seems unlikely, every team should be on full alert. Dylan Cease and Luis Robert Jr. will be deciding factors in that regard, as the organization's cornerstones. Should either be moved, no one would likely be safe. 
---
Brennan Delaney
1) What will be the Blue Jays' biggest move?
While it'd be nice to go all in this year, I don't think they'll be much in the way of a big move. My ideal target would be Tommy Edman, as he has a few seasons of arbitration remaining, is a switch hitter, plays great defence, and plays all over the place. I just don't know if the Cardinals would be willing to sell him off compared to Chase De Jong or Tyler O'Neill.
I don't really see them going for a starting pitcher unless they plan on optioning Manoah for the season or making Yusei Kikuchi the long-man (a bad idea). However, I could see them looking for a bulk reliever that can eat three or four innings because Mitch White just isn't cutting it.
In my opinion, it'll be small adds such as last season when they added Merrifield (say Tim Anderson) and Mitch White.
2) Where will Ohtani end up after the trade deadline?
I wrote this section
after
everyone else when it was announced the Angels had no intentions of trading him. Now, that could just be a ploy to get more, but I do believe he'd end up in Tampa if he were traded.
As for after the Angels miss the playoffs and get only a fourth-round pick for him, the Los Angeles Dodgers, Seattle Mariners and even the Baltimore Orioles could be possible. I do hope the Jays do everything in their power to get him, though.
3) Who will be the surprise buyer or seller at the trade deadline?
I think the biggest surprise will just be how little movement there is. There isn't really a true seller except for Oakland, Kansas and a handful of others, and no one really has anyone of note.
I think Seattle, Chicago (both of them), Detroit, New York (Mets), St. Louis, San Diego, and Pittsburgh may look to sell off rentals, but keep valuable pieces that still have team control.
---

Tyson Shushkewich
1) What will be the Blue Jays' biggest move?
After the early exit the Blue Jays had during the 2022 postseason at the hands of a bullpen meltdown in Game #2, I think the Blue Jays add another reliever into the mix even with Chad Green scheduled to come back sometime in August and the recent addition of
Génesis Cabrera
. It's also a trend we have seen from Ross Atkins and co. dating back to 2020 (Ross Stripling, Joakim Soria, Brad Hand, Mitch White, Anthony Bass, and Zach Pop) so I don't see any reason why this trade deadline would be any different.
Does the Jays bullpen need another arm? Not necessarily, as the relief corps is boasting a collective 3.75 ERA with a 1.23 WHIP and players holding their own in Erik Swanson, Tim Mayza, Trevor Richards, and Jordan Romano. However, getting into August and September, it would be nice to have another arm in the mix with the likes of Pop, Nate Pearson, and other internal arms waiting in the wings should an injury arise, rather than they be the first line of defence and because the Jays will gain a spot when the rosters expand in September. 
A player that checks a lot of boxes is Scott Barlow on the Kansas City Royals. He has another year of contract control past the 2023 season (which the Jays' front office has been fond off) and works with a slider and a curveball that has shown impressive results, although his fastball has been tagged at times. With his arsenal, he induces weak contact and low exit velocities while striking out opponents at an 11.0 K/9 rate as the team's closer.
The Royals have already moved pieces and are likely selling at the deadline. Toronto and Kansas City lined up for a trade last season, maybe it is time to J.J. Picollo a call sooner than later.
2) Where will Ohtani end up after the trade deadline?
The easy answer given last night's news is Los Angeles, as the Angels are reportedly not keen on trading the superstar at the deadline given they are just four games back of a Wild Card spot.
Playing devil's advocate and reversing course as the trade deadline draws near, I think the Tampa Bay Rays could be a sneaky contender for Ohtani's services should the Angels decide to move the two-way Japanese product. The Rays have the farm system needed to pull off the trade and he would fit in well given the club's starting rotation has been impacted by injuries. A one-two punch of Ohtani and Shane McClanahan would be an opponent's worst nightmare and he mashes at Tropicana Field to the tune of a 1.153 OPS. 
He is likely only a rental for the low-spending Rays given Ohtani's pending free agency but considering Tampa got so close to a World Series win just a few years back, this move could be the one to seal the deal, prospects be damned. 
3) Who will be the surprise buyer or seller at the trade deadline?
I think the Mets are going to be surprise sellers at the trade deadline this year. Their disappointing season is continually slipping away and Steve Cohen may consider moving some assets for a push in the offseason for when Ohtani goes to free agency. 
Considering the Angels are apparently holding onto Ohtani now and the White Sox are not keen on dealing Dylan Cease, the Mets may start getting some calls on whether Max Scherzer or Justin Verlander are available, which would net a solid return for the Mets franchise. The one drawback is each player does have a no-trade clause, so any deal has to pass through them.
The Mets likely will unload players on one-year deals as well, meaning Tommy Pham, David Robertson, and Mark Canha (club option for 2024) may be on the move as well over the next few days.
---
Tammy Rainey
1) What will be the Blue Jays' biggest move?
I've never had any illusion that they contemplated a big move. If they surprised me, I think the only ones that tempt them are those they chased before, Justin Verlander or Cody Bellinger. Laying aside such unlikely deals, I'm wondering if they don't sniff out an unexpected deal that fills a hole in the coming years, not just a current need. Someone like, say, Brendan Donovan from St. Louis. Which is a long way to say that the "big" move won't be very big. Also, on the margins, old friend Randal Grichuk makes so very much sense I'm kinda surprised they didn't jump at him a couple of weeks ago. And the best part is they're already paying him.
2) Where will Ohtani end up after the trade deadline?
Anaheim. On paper they HAVE to trade him, in the stands, they CAN'T. This is a case where you can't win unless you rally and make the playoffs and hope you can convince him to stay. Of course, the Giolito trade kind of makes this question obsolete, right?
3) Who will be the surprise buyer or seller at the trade deadline?
It seems like the lines are fairly clearly drawn. I'd suggest Seattle may not have decided yet but if there's a surprise people haven't been discussing, it's Cleveland. With Beiber out for two months at least, it's reasonable they might be pessimistic about making the playoffs and fair-certain they would be out quickly if they did.
---