To blame Charlie or not to blame Charlie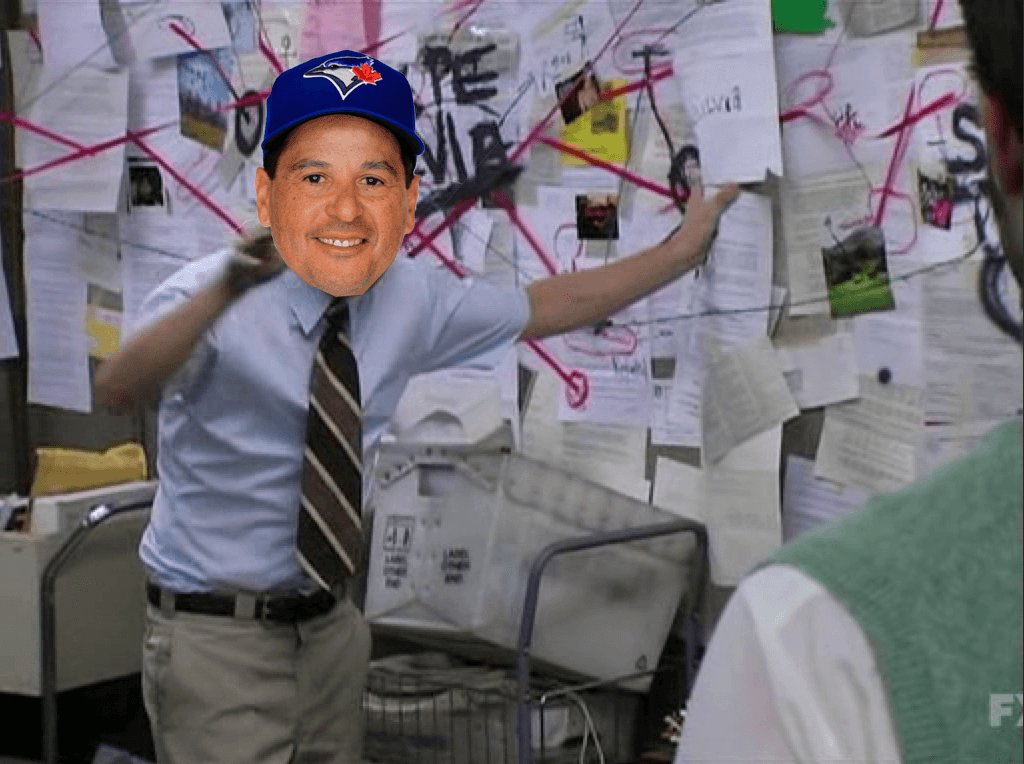 There's a bar in Eminem's song, Guilty Conscience that reads: "Alright, calm down, relax, start breathing".
This is what I am asking every Blue Jays fan currently calling for Charlie Montoyo's job. Now, the rest of the song doesn't really fit how Blue Jays fans are reacting as I don't believe there are many psychopathic fans out there, but this line is true.
The team has been blowing quite a few games as of late and there is no doubt about that; however, only one of these games is due to the management of Charlie Montoyo. After arguing with multiple fans who reacted in "Charlie needs to go #FireCharlie", the consensus is that he blew three games, May 20th against the Red Sox, May 21st against the Rays and today, May 23rd, also against the Rays.
I have had my fair share of criticism towards Charlie in the past, especially with how he's managed the bullpen, along with players' rest in the rebuilding years. In this post, I will be going through all three games and determining whether or not Charlie should be blamed.
May 20th
This game finished  8-7 for the Red Sox in an exciting back in forth game. The main criticism here is that the painfully slow Rafael Dolis should not have been the closer as Jordan Romano was available. While there is credence to this argument, you cannot blame this on Montoyo.
There is no doubt about it that Romano is a high-leverage relief pitcher. This doesn't mean he is a closer however, as he's been primarily used as a setup guy. In fact, he's only had five save opportunities, two of which he blew.
On the contrary, Dolis has been used as a closer wherever he has pitched. Last season, he had 6 opportunities, saving five of them, while leading into this game, he was a perfect three for three.
In this case, it was just a poor performance on the part of Dolis. Furthermore, had Vlad been able to do more with the hot shot instead of just knocking it down, perhaps I wouldn't even be writing this. 
Stop blaming Monotyo for this.
May 21st
We'll cut to the chase. This is absolutely Charlie Montoyo's fault. Yes, the players being unable to hit the ball was bad, but this is 100 percent on Charlie, however, it's not due to mismanaging the bullpen.
Firstly, the bunts. If you follow me on Twitter, you'll know this is a hill I will continue to die on. Bunting is the stupidest part of Baseball, say for unwritten rules. It is a free out. Bunting with two strikes is just, it's inexcusable to be quite frank.
If we were to put this into the everyday worker's environment, this would be forgetting to turn off the fryer at a fast-food restaurant while draining the oil. I speak from experience, however, Charlie magnified that and burnt the entire building down, something I did not do.
You let Espinal swing there.
It doesn't stop there though, as Charlie called to intentionally walk TWO batters the next inning to get the matchup for Beasly. This didn't work, as
Mejía swung at the first pitch and hit a grand slam.
With this new extra-inning rule, the opposing team has to score as many runs as possible. So one could imagine that giving them free base runners is a bad decision. Personally, this got even worse as Paul Stastny of the Winnipeg Jets scored in overtime to beat my beloved Oilers.
This is Charlie's and I was very sad that night. Shame.
May 23
Lastly, we come to today's blown save, which is why I decided to write this post.
It's 4-2 in the ninth for the Blue Jays, and the reliable Tyler Chatwood has a save opportunity. To be frank here, Chatwood had a very poor game. The first batter he sees, Choi, is a walk. The second, Lowe, is a single. Next is an out as Vlad makes an incredible play to get Lowe at second. Brett Phillips drives in Choi with a single to right and now there are runners on first and second with the lead cut to 4-3. The next batter he faces lines out, and runners stay with two outs.
In Chatwood's last at-bat, he walked to load the bases in four pitches. He finished with 22 pitches, 13 of which were balls. He is replaced by Bergen, who walks in three runs, I don't want to talk about it. He also had 22 pitches and had 13 balls.
I've noticed a lot of people blaming Charlie for this, which is completely reactionary. Again, I've had my fair share of criticism against his management style, in fact, I called Montoyo out by replying (and basically summarizing his article) to a Blue Jays journalist that I respect greatly.
The reaction ranged from "Chatwood should have stayed in, it's his mess, he should clean it" to "Bergen is not a high leverage pitcher" to "Charlie is absolutely terrible and I won't explain to you why".
To this I say, no matter what he did in that scenario, people would be mad at Charlie had they lost that game. If the struggling Chatwood continued to pitch and blew the save, people would be mad at Charlie for not taking him out sooner. The logic to take Tyler out and replace him with Bergen made sense. Bergen was facing a left-handed batter and had an incredibly competitive at-bat, 8 pitches in fact.
This game was not on Charlie Montoyo.
I am as mad as anyone. I was expecting a win with how good the bullpen started, but we were left with another blown loss. However, instead of falling back to the 140+ year trope of "blame the manager when things go wrong, give him no credit when things go right", let's look at the specifics as to why things went wrong, instead of angrily scapegoating the manager.
If you want to yell at me and "ratio" me, follow me @Brennan_L_D on twitter. I'm always looking to engage with other Blue Jays fans.