Toronto Blue Jays Friday game against Cleveland Guardians delayed as they don't have a roof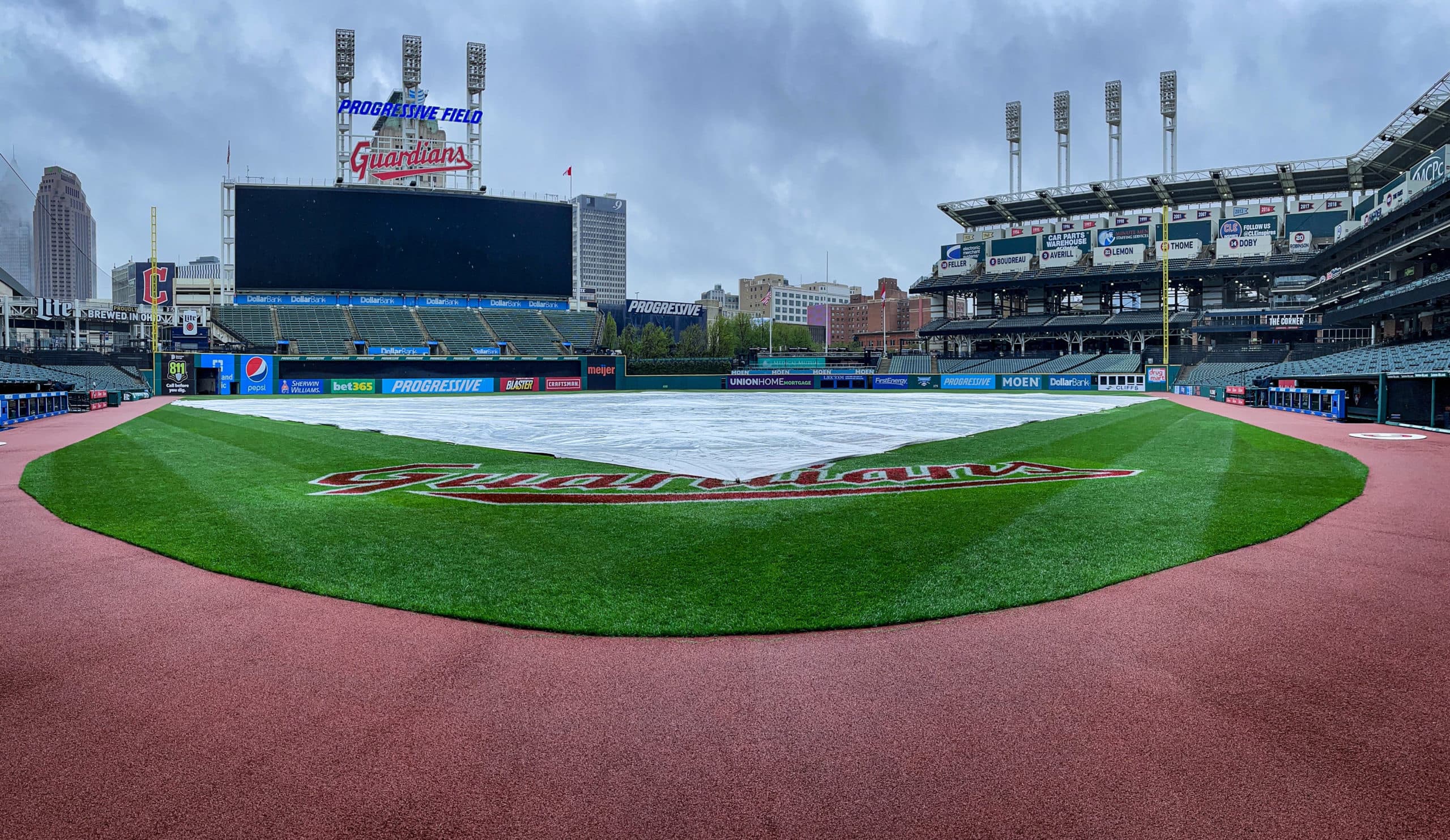 Photo credit:twitter.com/bluejays
Wouldn't it be great if the Guardians had a roof?

If they did, they wouldn't have had to cancel Friday's game against the Toronto Blue Jays due to some rain.
But since they don't, we're now getting treated to a classic doubleheader on Saturday! Game one will start at 2:10 p.m. EST with the regularly scheduled game two firing up afterwards.
For the Jays, it's probably not the worst thing in the world. They're in the midst of a 20-in-20 that was set to wrap up on Sunday, but now they'll get an extra day to kickback.
In fact, it'll mean the Jays will have three of the next seven days off. They close out their series against Cleveland Sunday, then get Monday off before heading to New York for Tuesday and Wednesday games against the Yankees.
Thursday is another off-day before a trip to Tampa Bay for the first series of the year against the Rays.
The Jays are expected to get Teoscar Hernandez back into the lineup here in the coming days, so an extra day of rest for him probably isn't the worst thing.
He DH'd and got some action in the field rehabbing in Dunedin, and that's great news. The Jays offence has slowed right down as of late, so the injection of his bat will be big.
With the Baby Jays, he went 3-for-7 hitting a homer and two doubles.
---
Zach Laing is the Nation Network's news director and senior columnist. He can be followed on Twitter at
@zjlaing
, or reached by email at zach@oilersnation.com.
---
---