Toronto Blue Jays pitcher says hitting LA Angels Taylor Ward with pitch in face 'the worst feeling ever'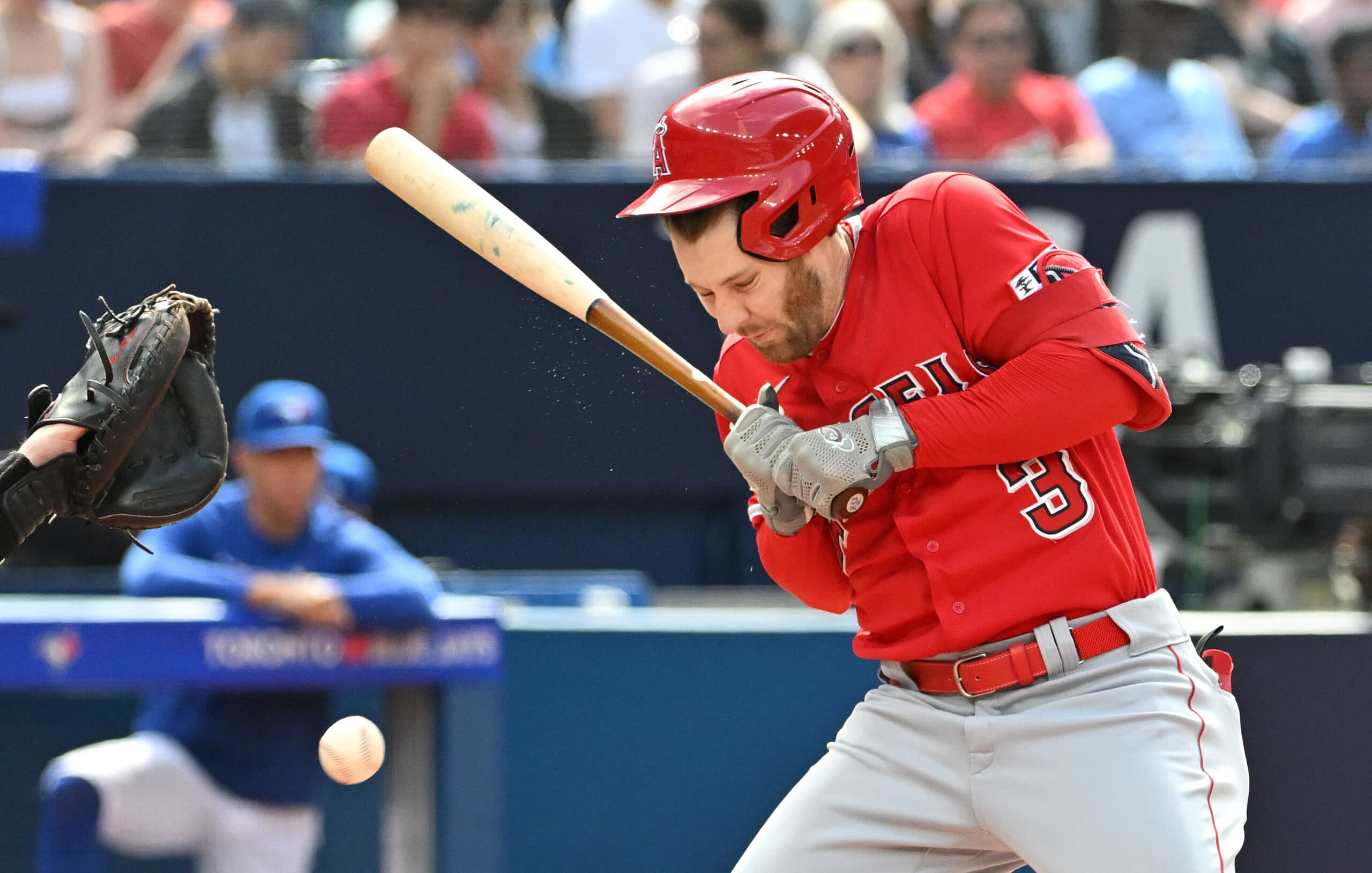 Photo credit:Dan Hamilton-USA TODAY Sports
It doesn't take much for baseball fans to remember just how violent this game can get.
On Saturday afternoon, we were all reminded of that when a pitch got away from Toronto Blue Jays' Alek Manoh striking LA Angels outfielder Taylor Ward in the fifth inning.
"That's probably the worst feeling ever,"
Manoah said
after the game. "I'm definitely going to pray for him and his family. That's the last thing you want to do, no matter the situation, no matter the team, anything."
Ward was taken to hospital for further testing, but as of the time of writing, there have been no further updates.
The pitch that hit Ward, a 91.7-MPH sinker that looked more like a fastball, was the third pitch he had faced during the at-bat after striking out and flying out during his first two plate appearances.
In this one, Manoah was throwing up and in already with two pitches up-and-in in the strike zone that were deemed balls by umpire Andy Fletcher. The third, however, came out of Manoah's hands like a heat-seeking missile and struck Ward on the left-side of his face.
Jul 29, 2023; Toronto, Ontario, CAN; Los Angeles Angels left fielder Taylor Ward (3) is taken off the field on a cart after being struck on the head by a pitch thrown by Toronto Blue Jays pitcher Alek Manoah in the fifth inning at Rogers Centre.
Ward hit the ground hard as the Rogers Center fell silent. He remained on the ground and there was visible blood trickling down from his face. The Angels medical staff was quick to the batters box, and were later joined by members of the Jays medical staff.  After some time, a cart was brought out to help Ward off the field.
After a solid four innings, the top of the fifth began to get away from Manoah. He got Michael Stefanic to fly out as the first batter, then allowed a Luis Rengifo double into right field. Shohei Ohtani got a free pass, and Manoah walked Mickey Moniak on six pitches to load the bases before Ward came to the plate.
After striking Ward with the pitch, Manoah was pulled from the game in favour of reliever Genesis Cabrera, who got the Jays out of the jam.
Toronto would go on to win the game 6-1.
---
Zach Laing is the Nation Network's news director and senior columnist. He can be followed on Twitter at
@zjlaing
, or reached by email at zach@oilersnation.com.
---