WATCH: St. Louis Cardinals broadcasters hold moment of silence on air after George Springer grand slam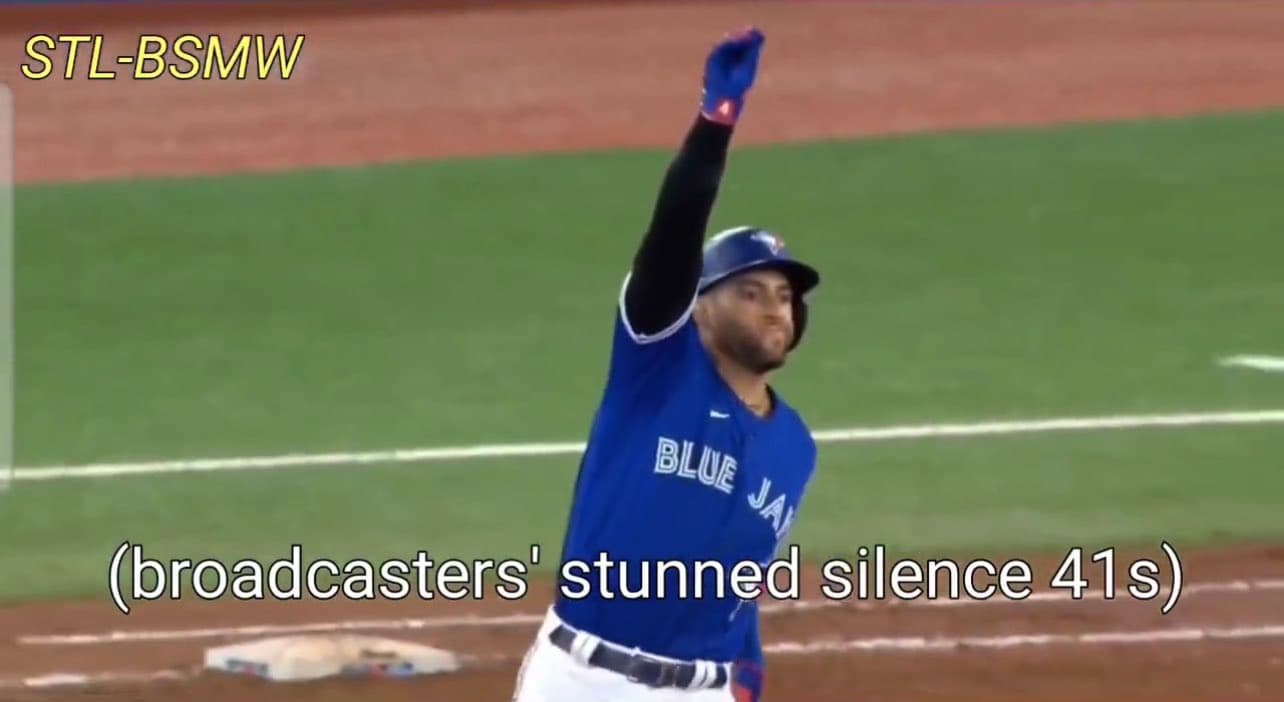 The St. Louis Cardinals TV broadcasters were so shell-shocked by George Springer's grand slam that they held a moment of silence.
Was it intentional? No, probably not.
But for 53 seconds after the ball passed the wall, there wasn't a single word beyond "it is a grand slam."
Instead, the Cardinals' broadcasts were silent and let fans of the team relish in the Jays' celebration.
It's reminiscent of that one episode from The Office where Dwight Schrute is tasked with throwing a birthday party for Kelly Kapoor.
As a matter of fact, Schrute gets a banner that says "It Is Your Birthday," and those are the same vibes I'm getting from the Cardinals broadcast.
Springer's 413-foot bomb was key for the Jays in their 10-3 victory, and blew the game right open. Toronto had been up by just one run in the bottom of the sixth facing two outs.
Junior Fernandez, the Cardinals reliever in at the time, absolutely gifted Springer the slam putting a breaking ball right over the plate. 108.8 MPH off the bat, there was no chance Springer's ball was staying in the park.
Contrast the Cardinals call with Dan Shulman's call of it on the Blue Jays broadcast, and you get a total different vibe. There, Shulman lets the crowd noise take it away for fans.
---
Zach Laing is the Nation Network's news director and senior columnist. He can be followed on Twitter at
@zjlaing
, or reached by email at zach@oilersnation.com.
---
PointsBet is live in Ontario.
Get started here
.