Weird Weekend in Dunedin! The bats finally wake up, Tanner Roark gets relegated to the 'pen, and more!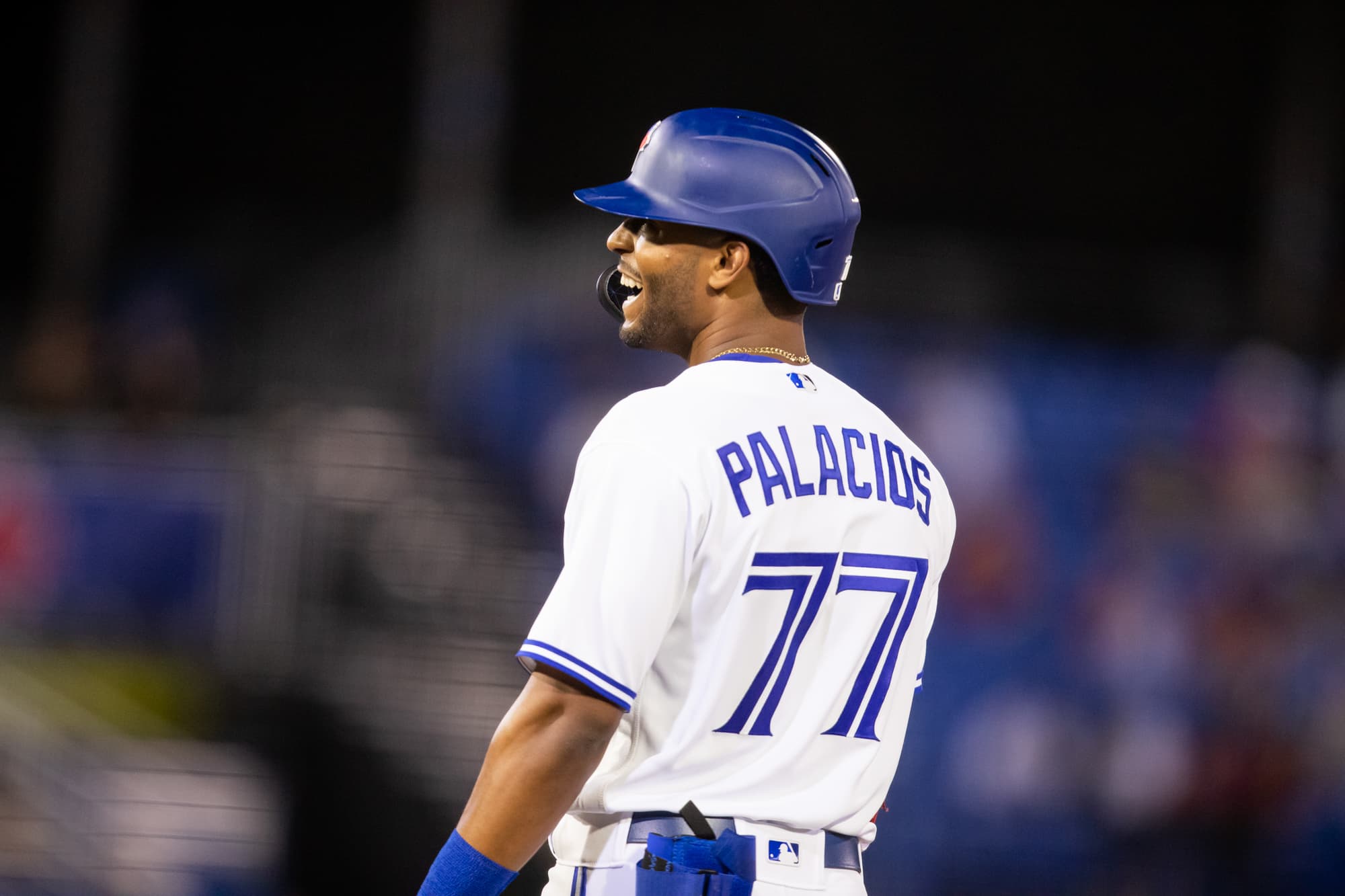 Photo credit:© Mary Holt-USA TODAY Sports
Has there ever been a more welcomed rain-out in Blue Jays history?
The Blue Jays series with the Angels came to an end early on Sunday when the finale got postponed due to rain. The game will be made up as part of a double-header when Toronto heads out west in August, but the Blue Jays will play as the home team on the road.
Now, look, you generally don't wish for a Sunday afternoon baseball game to get rained out, but I don't think many of us wanted to see what happened when Tanner Roark went up against Mike Trout, Shohei Ohtani, and Anthony Rendon. That simply wouldn't have ended well and the baseball gods spared us.
Also, shortly after it was announced that Sunday's game would be postponed, we learned that the Blue Jays are activating Robbie Ray from the 10-day Injured List and that be taking Roark's spot in the rotation.
This news is certainly surprising but in a good way. Roark, as we know, had a nightmare season in 2020 but there was some reason to believe that it was the result of not having a normal spring training to get warmed up. The Blue Jays gave him the benefit of the doubt this year but he had a miserable spring training and then got completely lit up by a very bad Rangers lineup in Texas in his first outing of the season.
That's all the Blue Jays needed to see in order to pull the plug. Again, this is a positive development. It's good to see that the team is willing to stomach its mistake and use Roark in mop-up duty rather than stubbornly keeping him in the rotation because of his experience or his salary. The Blue Jays are doing what they need to in order to field their best team and win games.
Anyway, it'll be interesting to see Ray back in the mix, as he was having a very, very good spring before falling down a flight of stairs. Now, as we know, spring training stats don't mean much, but, if Steven Matz's performance thus far is any indication, we could be staring down the barrel of a rebound year for Ray. That would be huge.
Ray will start Monday against the Yankees, followed by Hyun Jin Ryu and Ross Stripling.
Other things worth mentioning…
I don't want to spend too much time talking about the ugly part of the Anaheim series, which was the Thursday and Friday games, but there are a few things to talk about, so we'll start with that before looking back on the absolute blast that was Saturday night.
As great as it is to see that Roark is out of the Blue Jays rotation, there's still a bit of an issue here with Ross Stripling. After struggling through three innings against the Yankees, Stripling surrendered four earned runs over five-and-one third against the Angels. He hasn't inspired a hell of a lot of confidence early on this year, though, to be fair, those are two strong lineups.
The most frustrating part of the Thursday game was Toronto's lack of killer instinct to win a very winnable game. Jonathan Davis got picked off of first base in the bottom of the ninth inning after Rowdy Tellez worked a walk. That obviously isn't what you like to see from a guy who's on the roster largely because he can add value on the bases. Beyond that, the Blue Jays struck out five times in a row in the 10th and 11th with the automatic runner on second base. The strikeouts have been a huge problem early on. It feels as though the team is starting every single at-bat down 0-2 in the count. We know this is a boom-bust offence and strikeouts are a reality, but, boy, the approach has to be better.
And then there was Friday's game, which was an ugly slog that resulted in a 7-1 loss. T.J. Zeuch came in after David Phelps tossed a clean first inning as the opener and had himself some tough batted-ball luck. Things really imploded when Bo Bichette made a misplay at short on a grounder that should have ended the inning. There isn't much room for error defensively when you have a pitch-to-contact guy like Zeuch on the mound and Bo's performance at short this year has been a bit worrying. Following the trend of doing things like relegating Roark to the 'pen, might we see Bo moved to second if this continues?
Things looked really ugly on Saturday as Teoscar Hernandez was placed on the COVID list due to coming in contact with somebody who had a positive test while Ryan Borucki and Tyler Chatwood both got put on the 10-day Injured List. Borucki is dealing with side effects from his vaccine, which also forced Lourdes Gurriel out of Friday's game, and Chatwood is dealing with a triceps issue. All of those issues on top of a four-game losing streak? Yikes!
But the team came out and erased all of that anxiety on Saturday night with a huge outburst offensively. The Blue Jays put up 15 runs on the Angels, powered by a couple of very surprising contributors — Josh Palacios and Santiago Espinal. The pair of last-minute call-ups went a combined 7-for-9 on Sunday and continuously set the table for the big bats at the top of the lineup. I'm not sure Espinal's bat will ever play, but it's interesting to see Palacios, a lefty bat the organization has low-key been very high on recently, come up and string together a four-hit game. Palacios becoming a guy would certainly be nice, given Toronto's big lefty bat, Rowdy Tellez, is currently 0-for-23 this season.
Throughout all of the struggles offensively, though, Vlad Jr. has consistently been very good this season. He was 2-for-4 with a couple of walks in Saturday's spanking and has gone hitless in just one game this season. All told, Vlad has 11 hits in 29 at-bats, eight walks, and only six strikeouts. He's already been worth 0.9 wins this season according to FanGraphs, which, as someone on Reddit aptly noticed, is more than his WAR from 2019 and 2020 combined. Speaking of Vlad, this was a great moment…
Does this mean the floodgates are open and the bats are finally alive? I mean, let's hope so. Maybe the Angels were just gassed on a weird, rainy night in Florida that featured a long rain delay. But it was an encouraging outing nonetheless. Let's see if they can keep it rolling against *checks notes* Gerrit Cole on Monday.