What does this Edward Rogers drama mean for the Blue Jays?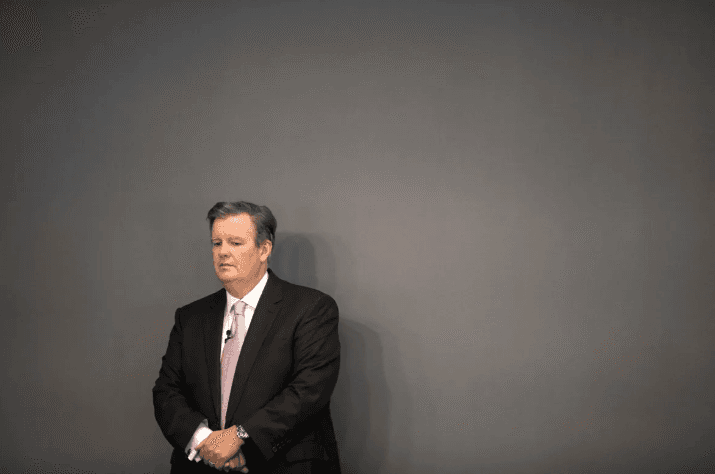 There was a lot of optimism in the air earlier this week when Mark Shapiro did his end-of-season press conference.
Shapiro said that the Blue Jays haven't yet finalized their payroll budget for the 2022 season, as the front office is still a few weeks away from making its pitch to ownership, but he said he was optimistic that Rogers would continue along with the big-picture plan of investing in the team as they started to get better.
That optimism took a hit on
Thursday evening when word came out
that Edward Rogers, the son of the guy with the statue outside of the Rogers Centre, had been ousted from his role as the company's chair.
This comes after Ed Rogers apparently tried to boot the company's chief executive officer, Joe Natale, from his role and replace him with chief financial officer, Tony Staffieri. Adding to the drama is that Rogers is also in the midst of trying to execute a $26 billion takeover of Shaw, one of the other Canadian telecom juggernauts.
The story,
per The Globe and Mail
, about how Ed Rogers' plan ultimately got surfaced is absolutely hilarious, like something out of a bad movie…
"The warning from independent directors comes after company chair Edward Rogers attempted to replace Mr. Natale with the company's chief financial officer Tony Staffieri and remove nine other senior leaders. Mr. Natale learned of the plan when Mr. Staffieri accidentally pocket-dialled him while he was discussing the matter with former long-time Rogers chief legal officer David Miller."
Now, as funny as this whole thing is, there are obviously some valid reasons for anxiety as the Blue Jays head into one of the most important off-seasons in franchise history. Rogers has been a very, very frustrating owner for Blue Jays fans over the years and it truly seemed for a moment here that times were good, and having company boardroom drama isn't ideal when we all want to see the company greenlight a massive winter spending spree for its baseball team.
On the bright side, it isn't like Ed Rogers is the sole individual within the company that Shapiro interacts with and now that he's on the outs the Blue Jays are suddenly not a priority. Shapiro constructed a long-term plan on how to bring a sustainable contender to the Toronto (and Canada) market and pulling back on that now right as the window for success is starting to open would be counter-intuitive.
"We are very much focused on the broad sports business and we're focused on investing in the capabilities of our sports properties as a whole," Natale said by phone. "We continue to operate the best media and sports assets in our industry with increasing efficiency and you'll see that in the full-year margin improvement for media."
It's Rogers drama, so, naturally, Blue Jays fans are going to be anxious, but there might not be all that much need to worry. Maybe the enigma of Ed Rogers being out of the picture winds up being a good thing. We'll see.