What might a trade for Jose Ramirez look like?
Jose Ramirez is the best third baseman in baseball.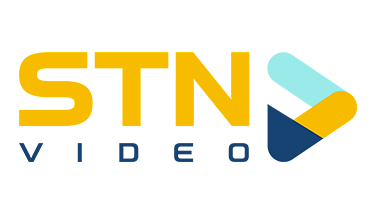 Since 2016 only Mookie Betts and Mike Trout have been able to produce a higher fWAR. His strikeout rate has averaged only 14.7% in his career while his walk percentage has been at 12.0%. In that same span JRam (great nickname) has put up a 135 wRC+ with his fantastic defence at third. He's not a free agent until after the 2023 season and he's on an incredibly cheap deal (12 million dollars in 2022 and 14 million dollars in 2023).
By now you should know just how great of a player Jose Ramirez is. And how much better he will make the Blue Jays. Here we go.
The Cost
The Blue Jays front office is extremely good at evaluating players within their organization. So when trying to figure out who we should give up and who we should hold onto, remember that the situation is in safe hands. Ross Atkins and Co. will not do anything they are not comfortable with. And when the front office is comfortable, you should be comfortable as well.
Let's look at the major league talent that the Blue Jays have to offer…
Lourdes Gurriel Jr.
First up is Lourdes Gurriel Jr. The outfielder has been with the Jays for 4 seasons and is set to become a free agent after the 2023 season (not 2024 as some have suspected). It feels as though Lourdes has been supposed to break out for a while now. He's shown stretches of great extra-base hit potential with average defence but his lack of plate discipline always seems to catch up to him. The fit with the Guardians is obvious, a team that lacks any outfield talent and would love his cheap contract.
However, the problem lies with the hole created by losing Lourdes. Moving Lourdes would mean Randal Grichuk becomes an everyday outfielder which we all know would be painful to watch. The obvious answer is to add in free agency but that will take plenty of coordination and would be risky to have an entire trade hinge on whether Micheal Conforto accepts your contract offer (obviously hypothetical).
One note I've seen brought up about Lourdes is the friendship he has with George Springer, Vladimir Guerrero Jr., and some of the other players that hang out at the end of the dugout. Do we really want to break this group up? Baseball is a business. And if making a good business decision means some players don't get to see one of their friends every day, then that's ok with me.
Alejandro Kirk
Next on the trade block is Alejandro Kirk. The young catching prospect hasn't seen that much time at the big league level, only playing in 9 games in 2020 and missing out on most of 2021 with a hip flexor strain. The one thing you have to know about Kirk is that he rakes. He drives the ball to all fields with above-average exit velocities and has a good understanding of the strike zone at the age of 23. His defense is definitely questionable but he did earn Robbie Ray's trust last season and became his personnel catcher down the stretch. Cleveland has reportedly already asked for Kirk in a return package for JRam, and it makes sense. The Guardians haven't had a catcher with a wRC+ over 100 (min 200 PA's) since 2007. He would be a great pairing with their defense-first catcher Austin Hedges. Danny Jansen and Reese Mcguire would split time at the catcher's spot in Kirk's absence but it wouldn't be long until Gabriel Moreno came onto the scene (we'll return to Gabriel Moreno later).
Moving Kirk works for both sides. Unlike Lourdes, moving Kirk doesn't create a hole at the major league level, and Cleveland benefits massively from having a heavy-hitting catcher in the middle of their lineup until 2027.
Nate Pearson
Nate Pearson probably has the most question marks around him going into the 2022 season. The plan for Nate Pearson is to probably start him off in the pen and slowly build him back up to a starter. This allows them to monitor his development slowly instead of rushing him back into a starting role. Nate Pearson is a risk and that is the same for trades as well. The Blue Jays could risk giving away an amazing talent that blossoms later in his MLB tenure or Cleveland is stuck with a prospect they can't fix. 
Cavan Biggio
And now for Cavan Biggio who will round out the main major league talent that will likely be available in trade talks. Cavan just needs to stay healthy. He has shown he can be an above-average hitter that strives from his ability to get on base via the walk. He can supply average defense at second base but also has versatility, getting some playing time at third, the outfield and the occasional go at first base. Cavan's value in a trade is completely dependent on if the Jays and Guardians can agree on what he's worth. Ross Atkins continually brings up Cavan Biggio, sometimes unprompted, as a player that could serve a major role for the Blue Jays going forward. The Jays may see him as a starting second baseman but the Guardians may have doubts considering he struggles to hit against higher velocities and his best season being the shortened 2020 season. If they can't see eye to eye on Cavan's value he likely won't be involved in a trade.
One thing the Jays may look into is how Cavan Biggio would benefit from the possibility of automated strike zones, making his ability to leave outside pitches more valuable. Just a side thought that shouldn't have much effect on a final decision but it's worth noting.
The Rest
Santiago Espinal, Kevin Smith, Reese Mcguire, Josh Palacios, and Otto Lopez have all had at least a sliver of major league experience and could all find themselves in trade discussions. Even relievers like Saucedo or Snead might be included as well. None of these guys will have a major impact in trade talks but they are worth mentioning.
Mar 13, 2021; Dunedin, Florida, USA; Toronto Blue Jays catcher Gabriel Moreno (70) runs to first base on a fielders choice during the second inning against the Baltimore Orioles at TD Ballpark. Mandatory Credit: Kim Klement-USA TODAY Sports
The Prospects
Now, this is where the fun begins. The Blue Jays currently have a pretty average farm system right now so it is imperative to the coming years of this franchise that they utilize it well. They've already shown a willingness to move major prospects, trading Austin Martin and Simeon Woods-Richardson to the Twins for Jose Berrios (who will be a Jay for the next 7 years). But looking back on how both Austin Martin and Woods-Richardson performed in 2021 the Blue Jays did a great job in trading these players at their highest value. Austin struggled to hit for power and Simeon posted a 5.91 ERA and the Blue Jays obviously thought it was time to move on. 
But the prospects mentioned here aren't really on a downward trajectory but are instead solidifying themselves at top 100 prospects. Let's talk about Orelvis Martinez and Gabriel Moreno. 
Orelvis Martinez is a 21-year-old infielder that has shown amazing power potential along with serviceable defense at the shortstop. He does project as a third baseman due to his strong arm and Bo Bichette blocking him at the major league level but it's safe to say the tools are there. In 98 games between Low A and High A he had a .895 OPS with 28 home runs. He is at least another season away from making his MLB debut but his value is sky-high right now. Cleveland has plenty of infield prospects so they would have to be convinced Orelvis could be good enough to be a part of their new wave of prospects at the cost of Jose Ramirez. 
Gabriel Moreno is the real deal. He's had a fast ascension to stardom in the eyes of scouts and Blue Jays fans and it's obvious as to why. He's our best prospect since Vladimir Guerrero Jr. Gaby's playing time has been spread awkwardly between the Blue Jays complex, double-A, triple-A, the Arizona Fall League, and the Dominican Winter League. Simply put, since 2019 Gaby has had a .941 OPS, has gotten on base 39% percent of the time while improving his slugging percentage each year. You can bet the Guardians have asked about him. And it's likely the conversations have started and stopped there.
The other prospects that are likely not to be included in a trade are the new crop of pitchers drafted in the 2021 MLB draft. Ricky Tiedmann, Irv Carter, and Gunner Hogland are the better pitchers among this group and the Blue Jays would like to see all these guys develop before including them in a mega deal. Every prospect should be available besides Gabriel Moreno, maybe Orelvis Martinez, and this group of pitchers fresh out of the draft. 
Conclusion…
The Cleveland Guardians have a great piece of leverage going into trade talks involving JRam: they don't have to move him.
They still plan to remain competitive in 2022 with Shane Bieber and Aaron Civale returning from injury along with the awaited call-up of Nolan Jones who they hope will strengthen their weak lineup. The Blue Jays would need to blow them away with a package that offers quality major league talent, on both the pitching and hitting side of things, along with one or two prospects that meet their organizational needs. It's just a question of whether the Jays are prepared to do that.
My opinion means nothing. It doesn't have any effect on a trade and if it isn't going to change your thoughts on the subject. One thing I hope we can all agree on is that acquiring JRam would be awesome. The price, the widespread effect and the logistics of the whole thing are left up to the brilliant minds in both the Jays and Guardians front offices. The only thing we can control is our opinions. 
In the meantime, I'll be doom scrolling Twitter waiting for the lockout to end. Thanks for reading.
Recent articles from Lewis Foster