Where are they now? Looking at picks from the 2018 MLB Draft that the Blue Jays didn't sign
Over the past few days, I took a look at the 2016 and 2017 MLB Draft for the Blue Jays, specifically looking at players they were unable to sign and where they ended up over time.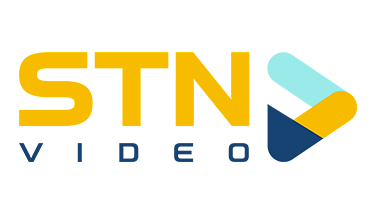 Now we focus our attention on 2018, which is an interesting timeframe. At this point, Atkins/Shapiro had a couple of drafts under their belt with the Blue Jays and have made a few notable draft selections such as Bo Bichette, Cavan Biggio, Nate Pearson, and Hagen Danner (amongst others).
Let's now take a look at the 2018 MLB Draft and where the unsigned players from the Blue Jays draft ended up.
Take a trip down memory lane to the 2018 MLB Draft and see where the unsigned players from the Blue Jays draft class ended up almost five years later…
Round 21 – Kobby Lopez (LHP)
Following the draft, Imperial High School left-hander Kobby Lopez signed a letter of intent with San Diego State University but never pitched for the Aztecs, instead heading to the San Diego Mesa College, where he authored a 1.76 ERA through 71.2 innings pitched, racking up 68 strikeouts in the process. That was his only recorded season at San Diego Mesa.
Not much is known about Lopez following the 2019 season, but he did join the Generales de Durango this past winter.
Round 27 – Kyle Luckham (RHP)
A 27th-round pick out of El Dorado High School, Kyle Luckham went on to honour his commitment to California State University, Fullerton, where he spent three seasons before transferring to Arizona State for his junior campaign. In college, Luckham authored a 4.70 ERA through 52 games (39 starts) with a 1.409 WHIP and a 7.2 K/9 through 252.2 innings.
He improved his draft stock and was later selected by the Washington Nationals in the 15th round in 2022. He split the end of the season between Rookie Ball and Single-A, amassing a 3.97 ERA through seven relief appearances.
Round 31 – Austin Easter (RHP)
A senior at UNC Wilmington at the time of the draft, right-hander Austin Easter did not sign with the Blue Jays. With the Seahawks, Easter posted a 3.87 ERA through 148.2 innings, working mostly as a reliever. His 89 appearances rank fifth all-time at UNC Wilmington with a 9.0 K/9. He has not pitched since graduating.
Blue Jays selected Vaxuahall Acamedy alum Damiano Palmegiani
Round 35 – Damiano Palmegiani (INF)
Pitching with the Vauxhall Jets at the time of the draft,
Damiano Palmegiani
decided to not sign with the Blue Jays and instead honour a commitment to California State University, Northridge. He would later transfer to the College of Southern Nevada and would be drafted again by the Jays, improving his draft stock to the 14th round.
I
spoke to Palmegiani
and his decision to forego signing with the Jays after high school earlier this year and the infielder now ranks as a
top prospect
in the Blue Jays organization.
Round 36 – Kameron Guangorena (C)
A high school senior at St. John Bosco High School in Bellflower, California, Kameron Guangorena chose to attend Cal State Fullerton and join the Titans, spending three years in the program and amassing a .288 OPS and one home run through 69 games while throwing out 23% of base runners.
He later transferred to Coastal Carolina for the 2022 season and is listed on the 2023 roster. A hand injury had him on the shelf for a month but he still made it into 37 games, posting a .282/.389/.408 slash line with 12 RBI and a .797 OPS.
Round 37 – Parker Caracci (RHP)
Palmegiani and
Parker Caracci
have one thing in common from the 2018 MLB Draft – the Blue Jays drafted them both twice. Caracci at the time was a sophomore at Ole Miss and was the club's main closer, notching 10 on the season with a 2.25 ERA through 48.0 innings pitched. He chose to not sign and would return to the Rebels, once again taking over the closer role and posting another outstanding season, one that led to the Jays selecting him with their 21st-round selection a year later, with the right-hander signing.
Since the draft, Caracci has advanced all the way to AAA, making four appearances with the Bisons last year. Since turning pro, Caracci owns a 3.12 ERA through 102 outings, racking up 15 saves with a 9.2 K/9. The Mississippi product will likely return to AAA to start the 2023 season and will likely be on the radar for an MLB promotion over the next couple of seasons.
Round 39 – Cole Beverlin (RHP)
Right-hander Cole Beverlin, a senior at Spruce Creek High School at the time of the draft, decided to not sign and went on to join Pensacola State for the 2019-2020 season. With the Pirates, he pitched to a 3.77 ERA through seven relief appearances, striking out 18 batters through 14.1 innings.
He would transfer to Western Carolina University for the 2021 campaign and has spent the past two seasons with the Catamounts, struggling in his first year but bouncing back last season to the tune of a 0.69 ERA through 13.0 innings and allowing just one earned run, although he did see a drop in his strikeout numbers (just five last season). Beverlin is currently listed on the Catamounts 2023 roster.
Blue Jays use their last pick to make Drew LaBounty, a drafted player…
Round 40 – Drew LaBounty (INF)
A senior at the University of Southern Alabama at the time, shortstop Drew LaBounty was the last pick for the Blue Jays in 2018. The Florida product fouled a ball of his eye prior to the 2018 season during an exhibition game, an injury that required multiple surgeries and ended his baseball career. At Southern Alabama, LaBounty amassed a .283/.430/.373 slash line with six home runs, 111 RBI, and a .803 OPS through 182 games.
Following the draft, LaBounty started coaching at Pearl River Community College before joining Arkansas State for the 2020 season as a volunteer assistant. He would then leave to join Pensacola State as an assistant and recruiting coordinator for one season, returning to the Red Wolves for the 2022 campaign in the role of assistant coach and recruiting coordinator, where he currently coaches.
---