Whit Merrifield is starting to find his way with Blue Jays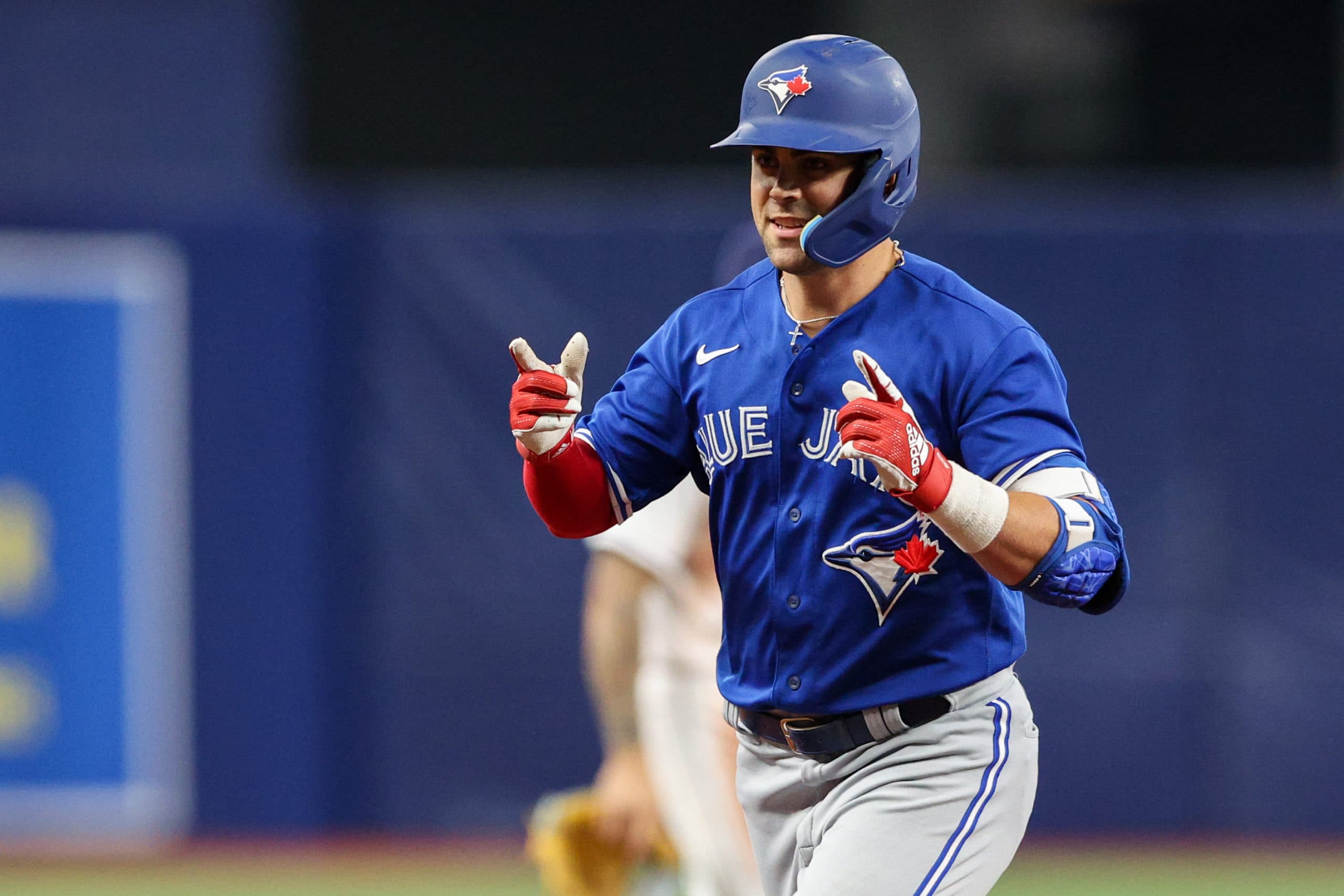 Photo credit:Nathan Ray Seebeck-USA TODAY Sports
The Whit Merrifield trade caught most baseball fans by surprise on Aug. 2, and rightly so. But now, late in the regular season, it's beginning to prove beneficial for the Toronto Blue Jays.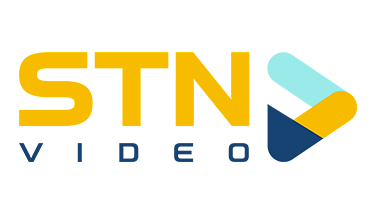 After spending his entire career with the Kansas City Royals, Merrifield had to quickly adjust to what it's like to join a new organization, which didn't come easy. The 33-year-old, who's yet to make his playoffs debut, wasn't guaranteed regular playing time and needed to hit his way into the lineup to receive consistent at-bats. Unfortunately, that didn't happen out of the gate.
The 6-foot-1 righty struggled mightily upon arriving to the Blue Jays, hitting .192/.253/.247 with a measly 45 wRC+ score across his first 30 games. He also posted just a pair of extra-base hits and struck out way more than expected, leading to a troubling 19.0 per cent strikeout rate.
Amid his slow start, Merrifield saw his playing time decrease rapidly and ultimately became a part-time player for the first time in his career. That was a major shock for the seven-year major leaguer. He had been an everyday player for most of his career, resulting in his 553 consecutive games streak, which was
snapped earlier this season
.
Merrifield suddenly found himself in unfamiliar territory, adding to the difficulty of adjusting to his new surroundings. It weighed heavily on his mind early on, hindering his ability to break through his offensive woes. But just as the fan base was ready to deem this trade a bust, an opportunity arose with Santiago Espinal suffering an oblique injury on Sep. 21.
Paired with Lourdes Gurriel Jr.'s hamstring injury, regular at-bats quickly became available for the ninth-round selection from 2009 during Toronto's most recent road trip. And the versatile defender didn't waste any time taking full advantage of his increased role.
The veteran right-hander opened the four-game series in Tampa Bay with a blast – two, actually – for his first multi-home-run performance of the season, the third of his career, finishing with three RBIs on the night.
Merrifield's impressive showing came during a 10-5 defeat, although it sparked the beginning of a very productive series at Tropicana Field. Overall, he went 5-for-15 with two doubles, three home runs and six RBIs as the Blue Jays split the four-game set. He also earned a stellar 294 wRC+, too.
The former Royal added to his incredible career results in Tampa Bay, hitting .328/.388/.689 with six home runs and a 187 wRC+ over 68 plate appearances. Considering the "Trop" has historically been a house of horrors for Toronto, his skill set could prove very useful in the playoffs if the Rays secure the first wild-card seed.
Interestingly, that's not the only potential playoff destination where Merrifield has enjoyed prior success. He's also been effective at Minute Maid Park against the Houston Astros, who the Blue Jays could face in the ALDS based on the current seeding. In total, he's posted three home runs, a 141 wRC+ and a .286/.310/.607 slash line through 58 career plate appearances.
The two-time All-Star has also enjoyed success versus the Seattle Mariners at T-Mobile Park, hitting .288/.321/.507 with four round-trippers and a 117 wRC+ across 78 career plate appearances. This season, however, he went just 2-for-15 (.133) during Kansas City's lone road trip to the Pacific Northwest.
This encouraging stretch has helped Merrifield feel like he belongs with the Blue Jays. His productive results against the Rays have alleviated some of the pressure he felt at the start of his dreadful tenure with the franchise. He's not alone in that regard, as teammate Matt Chapman admitted similar feelings amid his early-season hitting struggles.
But now that Merrifield is producing, he's starting to feel more comfortable at the plate, which is usually a recipe for success. Of course, his plate discipline remains a concerning issue as he's struck out seven times and has walked just once since Sep. 21, resulting in a 31.8 per cent strikeout rate. But considering he featured a 14.5 per cent strikeout rate on the season prior to being traded to Toronto, history suggests his swing-and-miss totals should improve over time.
The Blue Jays have been making some tweaks to the Florence, South Carolina, native's swing since his arrival, though. In an effort to induce more fly balls, the team has insisted he increase his average launch angle, raising it to a career-high 20.2 degrees. That's also resulted in a career-best 43.7 per cent fly-ball rate.
Merrifield is finally starting to reap the rewards of these adjustments as three of his last eight fly balls have left the yard. He's also generating plenty of hard contact during this recent stretch, resulting in a 50.0 per cent hard-hit rate and 14.3 per cent barrel rate since Sep. 21.
The two-time MLB hits leader (2018, 2019), however, isn't known for being a consistent hard-contact generator, carrying a 30.4 per cent hard-hit rate and 3.9 per cent barrel rate for his career. So his current percentages likely aren't sustainable, but that doesn't mean he can't remain effective.
Increasing his fly-ball output has helped Merrifield spray balls to all three fields, which is one of his main strengths. Since joining the Blue Jays, his opposite-field percentage has climbed to 35.5 per cent, up 7.2 per cent from his time with the Royals. Even if his hard-contact metrics regress similar to his career norms, continuing to hit balls the other way should bode well for his contact metrics.
Since Espinal and Gurriel are running out of runway, both could struggle to earn many live-game reps before the regular season concludes. But with Merrifield performing well, that'll likely allow him to play regularly the rest of the way as Toronto attempts to secure home-field advantage in the opening round. It could also boost his playing time in the playoffs, as well.
And with the New York Yankees in town for a pivotal series, there's no better time for Merrifield's offence to be heating up.
---